Last updated on June 12th, 2023 at 11:47 am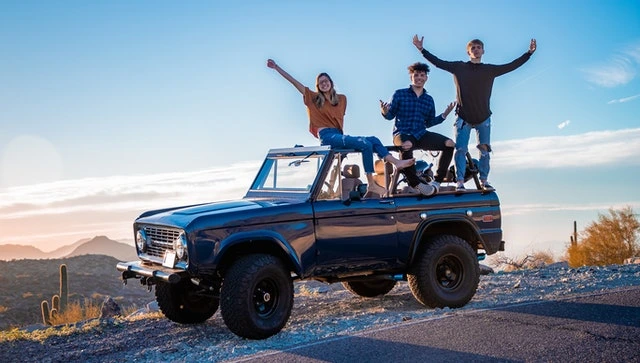 ---
Destroyed tread wear, ruined sidewalls, noisy tires, lost traction on any terrain, worst grip on drylands, too many punctures, and car shaking; If any of these things occur to you, you have made the right decision to buy new all-season tires for a light truck of yours. Because cars won't get ruined after 2-3 years of driving, but tires will. So it is better to have good tires for your truck to run longer with great satisfaction.
In this article, we will discuss each tire listed in this blog and its reasons for being here with its features. These are some of the best light truck all-season tires available in the market in 2023. The features will not be the only ranking criteria here, but the price will also consider in comparison to its quality.
So stick till the end with us. We will give every detail about an individual tire with the manufacturer's reliability and reputation in the market for you to decide which one to trust. Without wasting any more time, let's start with our recommended best all-season tires for your light truck.
Table of Contents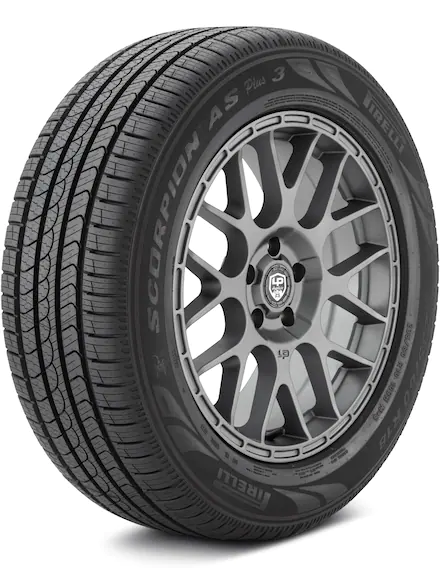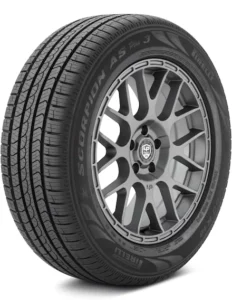 Pirelli scorpion AS Plus 3 is the very best tire to drive in all seasons on roads with your light truck. They are a very old manufacturer of tires, and they always come with affordable tires with quality assured products. The same goes with this tire; the price against features is legit.
Larger footprints deliver better performance handling on wet and dry surfaces without losing the grip and traction of the tires. Four wide circumferential grooves give hydroplaning and resistance on wet surfaces, and the longitudinal sipes produce better traction on wet and snow terrain.
This polyester casing tire is reliable and durable without any doubt. It is one of the quietest tires on the market, with very good handling and acceleration. The tread life of this tire is 70000 miles which last for 5-7 years in a city drive.
---
2. Michelin LTX M/S2 All Season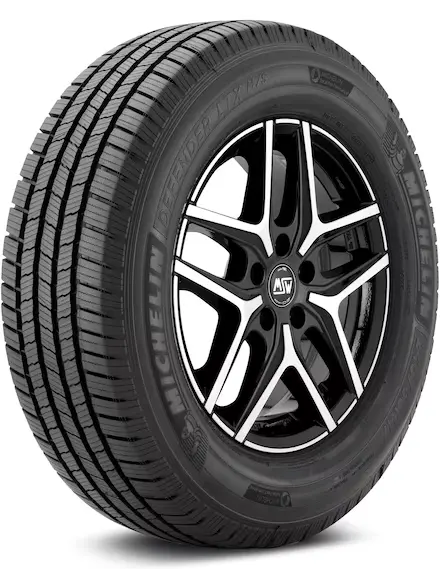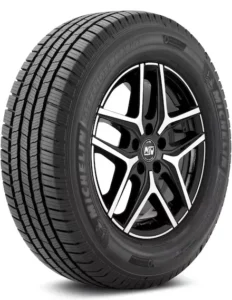 Michelin needs no introduction when you are in the tire industry. One of the best tire manufacturers in the world with highly satisfied customers. They have been in the tire industry for so long; that is why they introduced the most advanced technology before any other competitor.
LTX M/S2 is the second version of its previous model. It has an 8% more biting edge that provides a better grip in snow. Also, a special rubber compound has been improved to give lateral water evacuation, which helps with better braking on wet surfaces.
The tire is very good to drive on wet, dry, and snowy lands without making voices and shakiness. Due to the max touch construction, the tire contacts with the road to improve the life of treads by distributing forces evenly of brake and acceleration.
As mentioned above, Michelin has had no issues with reliability due to its customer support for years. Still, this tire comes with 6 years of warranty and 70000 miles of treadwear warranty. Take a tense free comfortable ride with these Michelin LTX M/S2 all-season light truck tires.
---
3. Cooper Discoverer AT3 XLT All-Season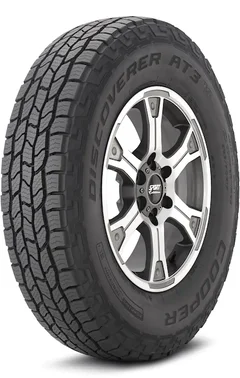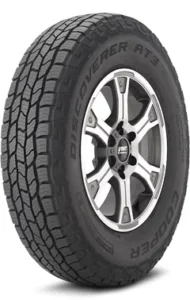 Another premium brand tire with all-season functionality and better performance with durability. Cooper tires are one of the competitors of Michelin tires both come with new designs and technology to entertain and facilitate their buyers.
It is one of the best all-season tires with very good functionality on off-roads, especially on mud terrains. Rugged traction shoulders provide off-road traction with better mud handling and protect the tire from puncturing obstacles like sharp stones and rocks.
Another feature of the tire is that it is very good for hauling and transporting heavy loads for longer miles. It is a premium tire for enjoying a very comfortable tire for a longer period with a limited company warranty. If you don't mind the money, this tire is a valuable tire for the long term.
---
4. Hankook DynaPro HT RH12 all Season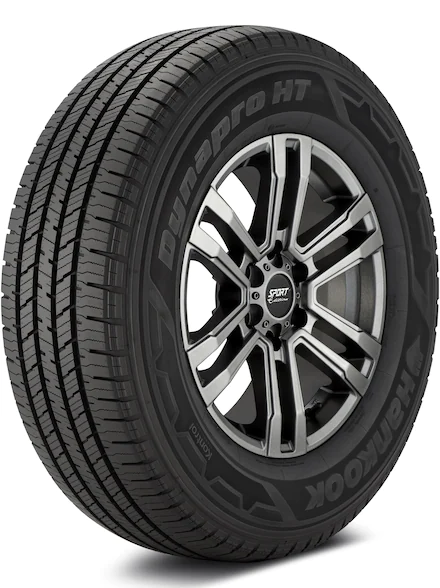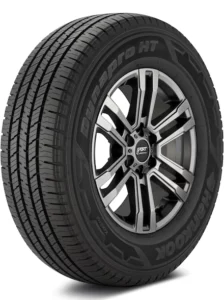 Hankook professional truck tires with quality features and affordable prices. Dynpro is a radial all-season tire for everyday driving. It also performs on off-terrain roads because of the professional tire design and tread pattern. The tire is a very good deal at this price.
V-shaped grooves and wide-angle grooves improve hydroplaning and provide better traction and grip on wet surfaces. Also, evenly dispersed block stiffness keeps the tire and shoulder straight and prevents irregular wear.
Buying from amazon could save nearly $100 with the manufacturer's support. The tire has no warranty, but it lasted more than 60000 miles without damaging excessive treadwear. The tire is perfect if compared the value against the price. It also has very positive reviews from buyers.
---
5. Milestar Grantland All Season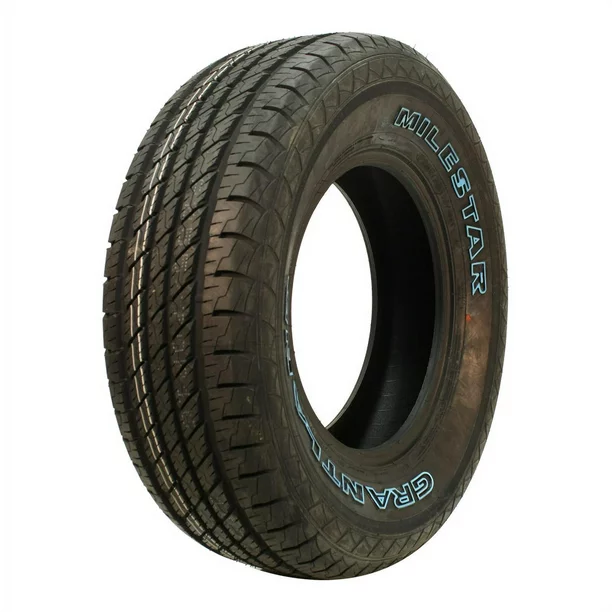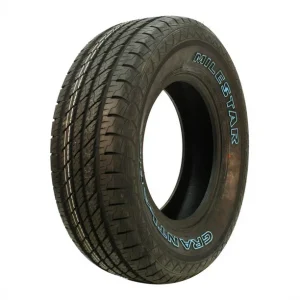 Milestar Grantland all-season tire is manufactured in the USA and available cheaply compared to other products. It is a well-performing tire on wet and dry terrains with a strong grip and traction. The cost is relatively low due to the local production of the tire.
It will save lots of money with relatively fewer features than premium tires, but it is worth it. Because it is half of the price of the premium truck tires, and premium tires will not work twice as this tire. So you can buy it two times, and it will still cost you less.
The tire has a very smooth grip and on-road traction driving with comfortable handling. It may make a little noise, but that won't bother you much. The tread patterns and tire design are also good for everyday safe driving. However, it may not perform very well in severe off-road conditions.
---
6. BFGoodrich All Terrain T/A KO2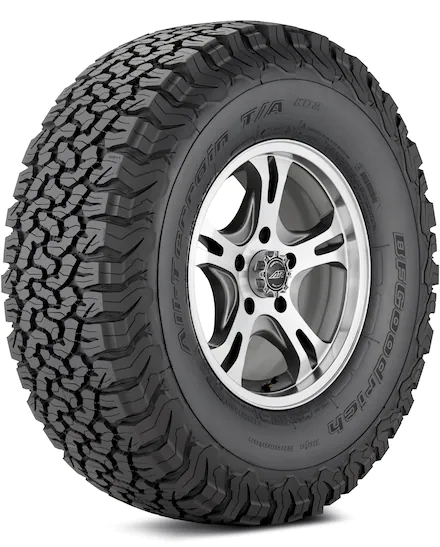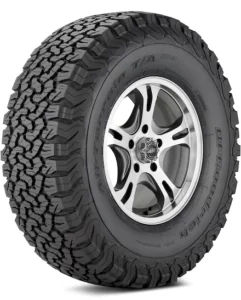 BFGoodrich tires are another premium quality brand with premium and passenger car tires. This all-terrain tire performs very well on off and on-road driving due to the serrated tread design and 3D sipes. They produce rich grip and traction on severe snow and mud and keep the car stable with better handling and brakes.
It is one of the toughest tires by BFGoodrich. The CoreGard technology keeps the tire sidewall protected from snagging and splitting the sidewall; also, The tire is a very good long-term investment for comfortable and durable smooth driving.
They always come with advanced technology to delight their buyers with durable tires. This tire also has 50000 miles of treadwear and 6 years company warranty for a long-term, satisfying drive. Also, the handling and balance of this tire are extraordinary, along with the strongest sidewall in the truck tire category.
---
7. General Grabber HTS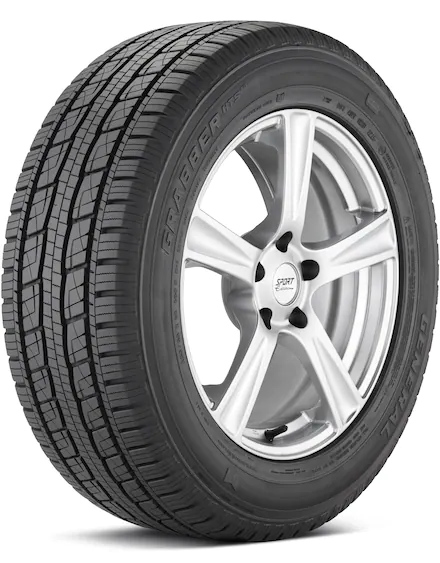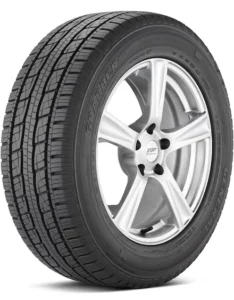 General grabber HTS is an all-season tire for crossovers, SUVs, and light trucks. It is one of the few tires which comes in this price range and is nearly good as premium tires. The tire gives better performance on longer routes and highways too.
These tires are good for daily driving to work and the office. They perform well in all kinds of wet and dry situations due to their tread pattern and responsive grooves; also, The tread compounds improve fuel economy by adding less load to the engine.
Although the tire does not come with a warranty, anyone could get satisfied with these tires after reading reviews. It will at least last longer than 3-4 years due to the technology that makes it durable in severe conditions. Also, the drive is so smooth and comfortable that it provides the satisfaction of touring and premium tires.
---
Best all season Tires for light truck Buying Guides
Jeep, light trucks, and heavy trucks are different in their build and body which is why they required different tires than other cars. Not only the size differs for light trucks there are different tires that are mainly made for light truck drivers due to the difference in driving style. This section will give a guide about all-season tires that are best for light trucks along with the other details that are necessary for you to know before buying tires for your light truck.
Features to consider when buying all-season tires for light truck
Unlike sedans and crossovers, light trucks are capable of driving off terrain and mud terrain conditions with proper handling and comfort, to achieve everything with one tire you need to look up at the all-season tire that is able to at least provide a moderate drive off-road conditions. That is why it is recommended for trucks to get an all-season and all-terrain hybrid tire which provides all the features that will let you totally achieve the miles with your light truck ride.
Types of all-season tires
There are many types of all-season tires including grand touring, max performance, ultra-high performance, and others. It is totally up to you to decide whichever tire suits your driving style, if you are daily highways and road driver then a touring tire is a good option for your type of style and if you want a tire with higher speed and good mileage then a performance tire will work better for you. If you would like to learn more about the type of tires then you can read a complete article about it on our page.
Benefits Of all-season tires
The versatility of all-season tires is its very best advantage compared to specific terrain and season tires. With a good set of all-season tires, you can encounter any conditions and terrains of the roads without compromising on performance. Also, all-season tires are best for light trucks if you are using your trucks for pickup and long-route rides, they will provide better mileage with a comfortable and smooth ride.
The best all-season tire for light truck
Pirelli Scorpion AS Plus 3 tire is the best option for light truck drivers due to its unique tread wear that gives the comfortable drive with better mileage and durability. Also, the price is compared to other competitive brands and performance is better which is why we ranked it on top of our list for best light trucks tires.
Conclusion
Every tire is different in appearance, features, price, and quality. It is not possible to judge a tire based on a single trait which tires should be the best all-season tires for your light truck. That is why we have gathered tires with the very best features and prices and leave it to you to decide which one to go after.
Neither of them is a substandard tire, but if you get the tire made for another purpose, it won't be beneficial for you. So choosing the right tire according to your needs is important. Also, buy tires with a warranty because it is helpful in case of any damage emerges to the tire.
These are some of the top light truck all-season tires that will give smooth, comfortable driving and long-term benefits. If you enjoy learning about tires, comment below about your favorite tire and what else you would like to recommend to us that should be a part of this post.