Last updated on June 12th, 2023 at 11:57 am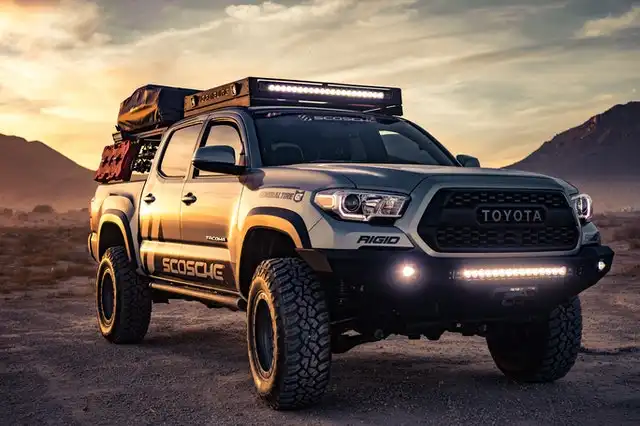 ---
Toyota Tacoma is widely driven in all-terrain and highways terrains with a little bit of extra weight onto it. That is why we bring the best all-terrain tires for Toyota Tacoma that are available in the current market. Tacoma is a light truck vehicle that comes in different wheel drives and models with a very reliable and comfortable off and on-road drive. We listed the best all-terrain tires for different Toyota Tacoma models in different headings to make it easy for the buyers.
Toyota Tacoma 2 wheels drive (2WD)
Rear-wheel or 2-wheel Toyota Tacoma is great for speed and smooth handling on all terrains. However, it won't give as good traction as 4-wheel models, but it is great with other features like pickup truck capabilities and fuel economy that 4-wheel models may lack on them. The tires that fit with 2 wheels models are 15-17 inches in size. Here are some of the best tires that you can use on your 2 wheels Toyota Tacoma for better fuel efficiency, off-road traction, and for more comfortable drive.
PATHFINDER AT
For everyday driving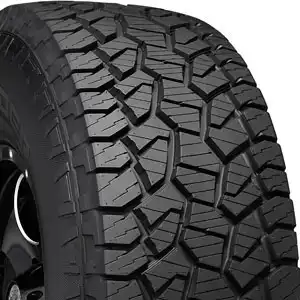 The most affordable and quality performance tire for Toyota Tacoma; pathfinder AT is one of the most popular tires used in Tacoma. Due to its all-terrain and all-season performance, along with its comfortable handling and drive. The most valuable tire you can get in today's market with this performance and a reasonable price. This does not mean if the price is low, then it won't provide as good a quality drive as those premium brands will; it can compete or even outclass any expensive tires available in the market.
Pathfinder AT is a strong tire for all-terrain drivers; its aggressive tread blocks improve its traction, grip, and handling in off-road drive and provide better cornering, hydroplaning resistance, and comfortable drive-in on-road terrains. It is also a durable tire that comes with 55000 miles tread warranty, which is more than enough with this performance and at this price.
---
MICHELIN AGILIS CROSSCLIMATE
For long route travelers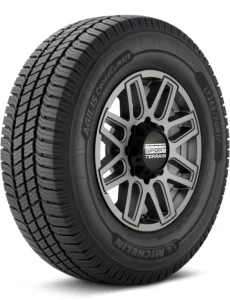 Highway drive requires great speed, weight carrying capabilities with traction and brakes; this Michelin agilis cross climate comfort you with all these features. Due to the strong rubber and long tread blocks, it is great in all seasons with all-terrain drive. Its V-shaped direction design improves tread life even when carrying a maximum load and provides smooth handling and traction in all seasons. The tire has 3 peak mountain snowflakes symbol for severe winter driving, and it is also great in delivering traction and grip in mud terrains. If you can compromise with a little noise of tires, then these are great for highways with all-terrain and all-season driving.
---
BFGOODRICH ALL-TERRAIN T/A KO2
For passionate off-road driver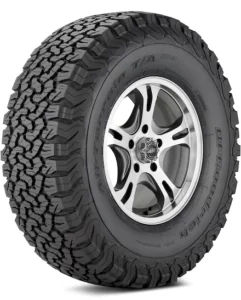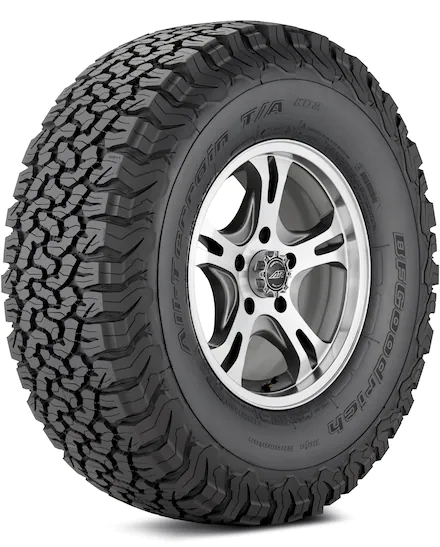 The best tire for off-road driving with the strongest sidewalls and toughest rubber that will give you a feel of 4-wheel drive on all terrains. BFGoodrich all-terrain T/A KO2 is an improved version of T/A KO; it has a 20% better sidewall and improved 3D sipes that evenly contact with the road to increase the tire's durability and proper handling. BFGoodrich's signature shoulder design provides the best traction, grip, and handling in wet, snow, and even dry conditions, with an interlocking tread design that cleans the frozen mud and snow from the tread and rejects stone retention. And provide excellent traction with a comfortable drive on all terrains. The tire may seem pricey, but it is the best option for Toyota Tacoma 2-wheel for off-road driving. Even you feel better performance with these tires than with Tacoma 4-wheel models.
---
Toyota Tacoma 4-wheel drive (4WD)
When it comes to 4-wheel or all-wheel vehicles, they often tend to have more value with improved traction and a little higher in price, and better resale value than rear-wheel or 2-wheel vehicles. Similarly, Toyota Tacoma is better in road traction, grip, and comfort than 2-wheel vehicles. However, 4WD is costly and wants bigger tires that make the car heavy, slower and less fuel-efficient but 4WD is still best for off-road driving. Here are some of the best all-terrain tires for Toyota Tacoma 4-wheel drive.
For everyday driving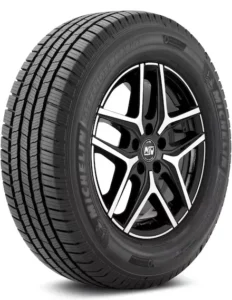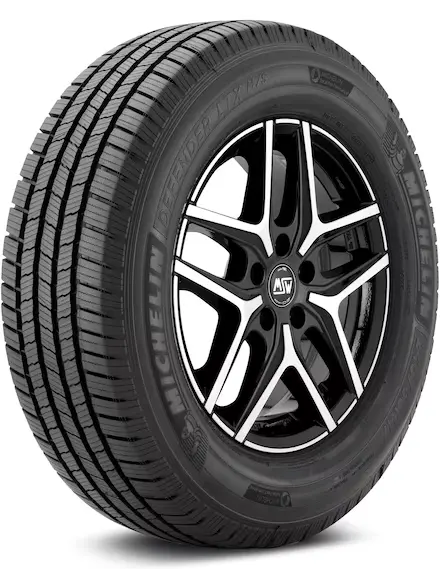 If you are searching for tires for your truck, then you must have heard about Michelin defender LTX M/S tire. It is one of the best tires for on-road and highway driving with better performance in off-road terrains too. The tire performs 10% better in severe conditions, and with improved tread design, it provides excellent traction and grip in all-season and all-terrains. It is considered the best tire ever made for light trucks and SUVs for all-year performance on all season and all-terrain conditions with very durable and long performing tread wear. Michelin Defender LTX M/S is the most versatile tire due to its ability to ride in any condition along with the long-lasting performance of 70000 miles.
---
For long route travelers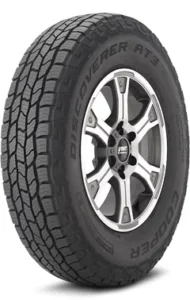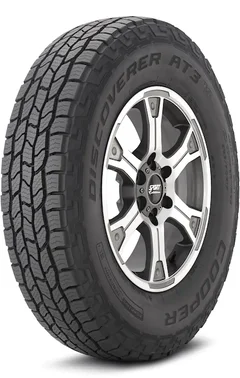 The best solution for all-terrain and all-season combined driving anxiety; the cooper discoverer at3 4s is a versatile tire that is great in any driving condition. Due to the modern technology and tread design, perform excellently in off-road conditions by providing traction and fast brakes in snow and mud conditions. Also, it performs magnificently in on-road conditions; with the help of deep center grooves, it resists hydroplaning while providing extra traction and grip on wet surfaces. You can put a maximum weight while driving fastest on highways, yet it still won't lose its tread. COOPER DISCOVERER AT3 4S is among the most durable tire with 65000 tread warranty, that is enough for long life all seasons and all-terrain performance.
---
For passionate off-road driver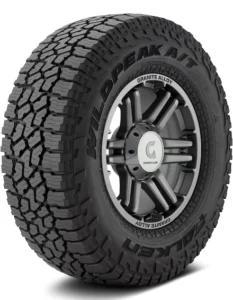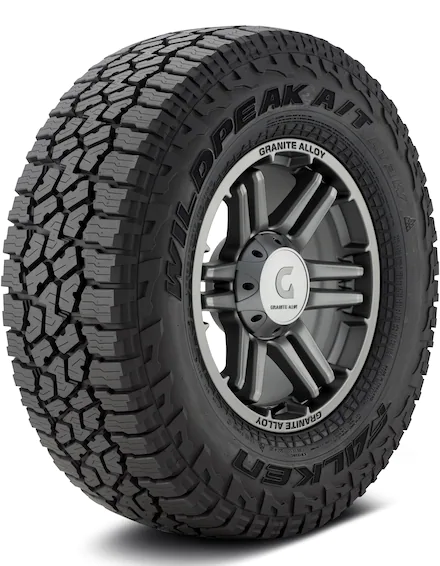 There is no natural cause that can stop you when you are driving with the FALKEN WILDPEAK A/T3W; it is a multipurpose tire for all-terrain conditions with all-weather resistance. The tire is great for both worlds driving with excellent traction, grip, and handling in wet, dry, and off-road conditions. The strong shoulder and aggressive sidewall design provide stone drilling resistance that makes the tire puncture and abrasion resistant over the harshest pavements of the off-road terrains.
With the 3PMSF symbol, it provides great performance in winter terrain along with excellent grip and traction. Not only that, due to the heat diffuser and deep grooves, it maintains its calm in dry conditions and provides hydroplaning resistance in the rain. FALKEN WILDPEAK A/T3W is also a durable tire with a 55000 tread warranty, so keep exploring the corners of the world with FALKEN WILDPEAK A/T3W tires.
---
Toyota Tacoma Pre-runner
The pre-runner was the model of Toyota Tacoma that they stopped after the launch of its third generation in 2016. The pre-runner is much similar to 2WD modes, but it is more toward off-road racing. With more clearance and wider width, it is more popular in the off-roaders community due to its better speed and weight. Here are some of the best all-terrain tires that you can use with Toyota Tacoma pre-runner with off-road and on-road performance too.
FIRESTONE DESTINATION LE 2
For everyday driving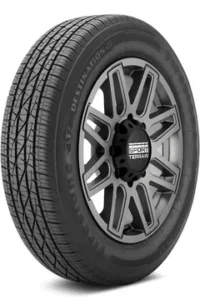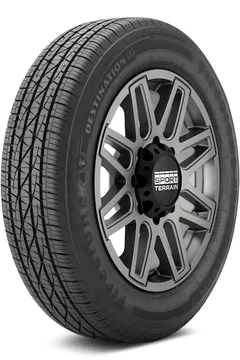 The all-season tire with moderate off-road compatibilities. The firestone destination LE 2 is a great tire for on-road performance along with minimal off-road driving. So if you are not usually drive in off-road conditions, then this would be a good offer for you. Very affordable tire for Toyota Tacoma pre runners, it provides great traction and grip in wet and dry conditions along with the best handling and comfort on highways. The zigzag sipes and cross grooves help in resisting water and also provide traction in snow conditions. It is a durable and long-term performing tire with 60000 miles of tread wear and 5 years replacement warranty.
---
HANKOOK DYNAPRO AT2 RF11
For long route travelers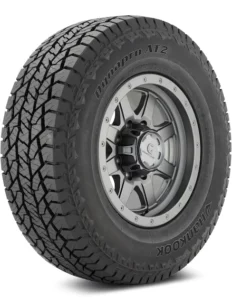 Go any season or hit any terrain; with this HANKOOK DYNAPR0 AT2 RF11 tires, you don't have to worry about tires before changing terrains or weathers. The greatest performance in all terrains, it provides excellent traction, grip, and cornering in all-season. With multi-directional grooves and with locking shoulder lugs provide traction and grip and in all seasons with excellent resistance in severe off-road conditions. You can put maximum load on these tires and drive on highways; it still won't get hurt and keep providing its multi-dimensional performance. HANKOOK DYNAPR0 AT2 RF11 is a strong and durable tire for SUVs and light trucks like Toyota Tacoma that comes with 60000 miles treadwear warranty and assurance of any season to any terrain performance.
---
For passionate off-road driver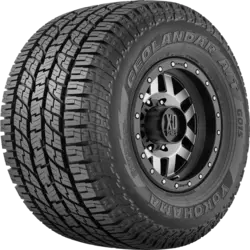 Designed to deliver excellent performance in all-terrain, even in snow conditions; with great traction, control, grip, and handling in all seasons and all weather conditions. YOKOHAMA GEOLANDAR A/T G015 has an aggressive tread design that can fight with the worst situation of the off-road terrains while also being able to make its path from the severe snow conditions. Its optimized tread pattern improves traction and grip on dry conditions with resisting hydroplaning and provides better handling and grip in the rain. YOKOHAMA GEOLANDAR A/T G015 provides a comfortable and quiet ride along with the durability of 60000 miles.
---
Best all-terrain tires for Toyota Tacoma buyer's guide
It is important to learn and understand the tire's insights and nature to decide properly which tire will be the best fit for your kind of driving style. Every other tire is different in its design and quality and if you have knowledge about these kinds of things then you can get the best tire for your car to achieve the expected performance. The tires listed above will give you an idea of the market, and which tires are trending in their current position. But if you have a better awareness of tires then you can decide, out of those tires which one will be the best fit for your driving style and conditions.
The best category of tires for the Toyota Tacoma
As Toyota Tacoma is one of the most popular pickup trucks on a budget; tires that will work the best with it would be all-terrain tires. Because pickup and light trucks are mostly used to drive for an off-terrain drive; if you are living in a hilly area or even in a city all-terrain tires will give the comfort of both terrains. Also, all-terrain tires provide better on and off-road traction with confident handling along with durable and long-lasting treadwear for longer miles. If you are not a fan of all-terrain tires then you can go with any other category of tires. Because Toyota Tacoma is one of the few cars that can run on any category of a tire whether it's winter tires, all-season tires, or mud-terrain tires. It's totally your choice to go with any tire that you desire.
Feature to look at when buying tires for Toyota Tacoma
The number one and most important thing to look at when buying new tires for Toyota Tacoma is its durability and comfortability at different terrains. Because, if the tire is not comfortable then durability does not worth that much, and if the tire is most comfortable but won't last more than 5k miles then it is not a good option for your car as well. For pickup trucks; it is also important to look into the weight and speed matrix of the tire; because the weight of the tire plays an important role in choosing the tire for a pickup truck. And also speed matters a lot when you are driving on highways or on a longer route.
How long tires run with Toyota Tacoma
The durability of tires solely depends upon the tire's quality and the driver's driving style and conditions. So if you are the kind of person who does the maintenance of tires quite frequently then the tire will possibly reach the manufacturer's warranty date. Also, the driving conditions and quality of tires matter a lot; if you drive in very bad conditions without following the guidelines of the tire manufacturer or driving mud tires in the snow; then the tire will not even reach the 5k miles mark and burst or ruined before the time. On the other hand, if you buy low-quality tires then also tires will not give as good results as premium quality tires and you might have to change the full set of tires after one or two years.
The best tire for Toyota Tacoma
Michelin Defender LTX M/S is the best tire for Toyota Tacoma's comfortable and confident drive. It is one of the tires that is solely made for pickup and light truck smooth drive with durable long-running treadwear. Its all-terrain versatility is functional at off and on-road drives along with mud and snow confident control. The reason for choosing this tire as the best option for Toyota Tacoma is because of its uniqueness, comfortability, and durability at different terrain which gives you a smoother and more protective ride for the furthest miles.
Final words
Toyota Tacoma could have 15-18 inches of tires depending on the model you are using, so check your wheel axle and tire inches to get the perfect match for your car. Also, the tires that we have mentioned are not just for specific models. You can use tires that are written in a 2WD vehicle into pre-runner or 4WD vehicles; make sure the size fits your model.
Otherwise, these are some of the best tires that are available for Toyota Tacoma in the market; you can do more research if you want about these tires so you won't get dissatisfied with them. Also, the Michelin defender LTX M/S is the most recommended and highest usage rate with Toyota Tacoma, so if the tire meets your conditions, then you should go with it.