Last updated on June 13th, 2023 at 11:55 am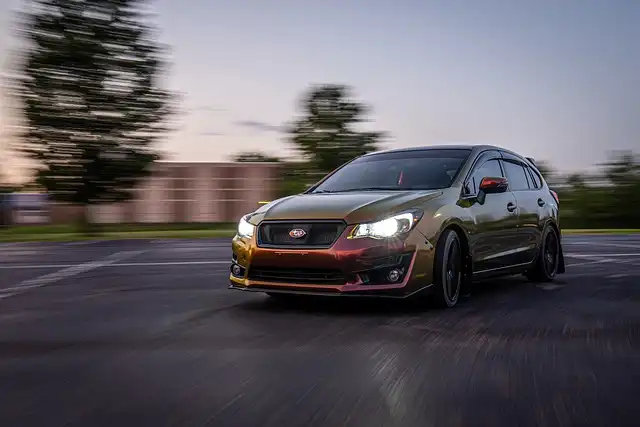 ---
As we all know that Subaru is known for its advancement in technology, new designs, and safety assurance. To find the best all-terrain tire for the Subaru forester, we must know the size of the tires that can fit with the Forester.
For your assistance, we listed tires on the basis of their sizes so that you can easily decide which tire will give the best performance in all terrains with your Subaru Forester. However, you can still use those tires listed in a 15-inch category with your 16-inch Forester if the size is available. The reason for listing them in the specific size diameter is that they will perform perfectly on that size dimension. 
Without further due, let's start with the smallest size tires and move toward big-inch sizes. The size of the wheel that can attach to the Forester is somewhere between 15-17 inches, and we also listed tires based on that size range. 
Table of Contents
15-inch tires for Subaru Forester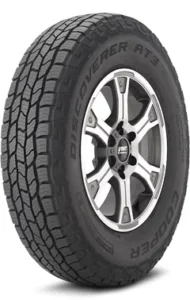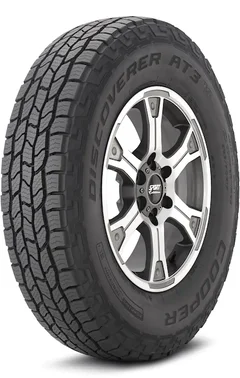 No more changing tires as the season changes once you install these cooper discoverer at3 4S tires to your Subaru Forester. Capable of handling any road situation, any road weather, and any road terrain without any conflict. Due to the circumferential channels and zig-zag, sipes provide excellent traction, grip, cornering, and handling in all seasons and all-terrain conditions. Perfect for hitting the off-road due to its open five-rib design. Once connected with the ground, it clears the rocks from its grooves so that every contact a tire made with the ground appears it has never driven before.
The 3PMSF symbol also certified that you can take it anywhere in snow conditions without any worries. The most versatile and durable tire for all-year performance with 65000 miles tread warranty.
---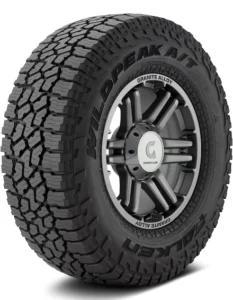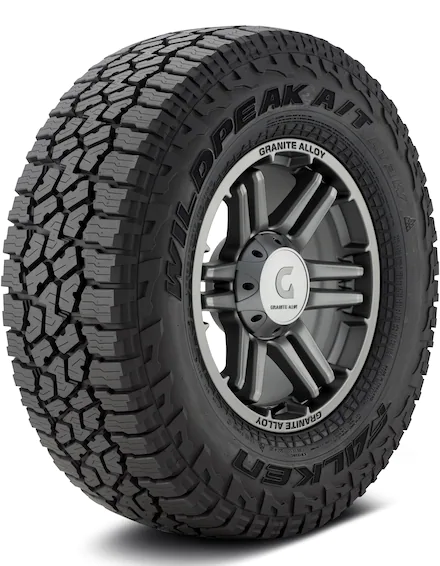 If you are an enthusiast driver like me, you need tires that perform explicitly well both on and off roads. This Falken wild peak A/T3W is an excellent tire for both of these worlds. With strong sidewalls, support ramps, and explicit design, it can handle the harshest conditions of off-road terrains while providing excellent traction and grip. And the silica-enhanced tread compounds with heat diffusor improve their performance on roads while keeping it cool and calm in hot and dry conditions.
Not only that, but with the 3PMSF symbol, it is also a great tire for winter driving. This durable tire will look and work best with your Subaru forester; with 55000 miles tread warranty, you can enjoy the long-life performance with these Falken wild peak AT3W tires.
---
16-inch tires for Subaru Forester
General GRABBER A/TX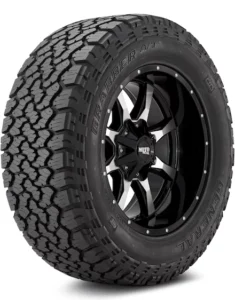 The economical option for Subaru forester drivers looking for all-season and all-terrain tires. This general grabber A/TX tire is extremely well in off-terrain conditions with great traction and grip in all-terrain conditions. Due to the tough cut compound and optimized pattern stiffness; it provides smooth and confident handling on roads with even wear for longer life. It comes with a 60000 miles tread and 6 years warranty; so in case anything gets messy at off terrain, you can repair it without any hustle.
Shoulder blocks, deep tread blocks, and sidewall protection lugs all combined keep the tire moving in off-terrain conditions with stone and debris prevention and protection against the damaging materials that could puncture the tire's sidewalls. With 3PMSF and studdable tread, it can be driven in any winter condition without causing any damage to the tire or its treads.
---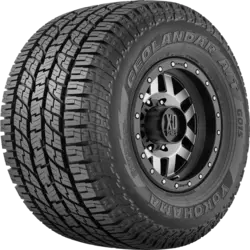 Another similar tire with similar features for Subaru forester; the reason these tires sound similar and have mostly the same features is that; all of these tires have competition and all of them try not to drop any feature that could damage their tire sales. That being said; this Yokohama Geolender AT G015 is also a great tire for off and on terrain confident grip, traction, and cornering. The symmetrical tread design and circumferential grooves improve its on-road traction with hydroplaning resistance and a confident ride in wet and rainy seasons.
It is also a durable tire with 5 year and 60000 miles tread warranty so you can enjoy an all-terrain comfortable, quiet, and smooth ride. The 3PMSF symbol assures that you can get out of winter's harsh conditions without damaging the tread of this tire.
---
17-inch tires for Subaru Forester
Hankook DYNAPRO AT2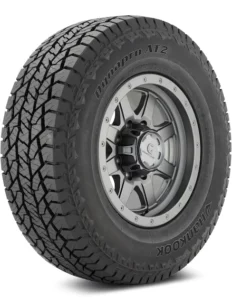 Versatile tire for a quiet and comfortable ride in all-terrain conditions and snow. Hankook Dynapro AT2 is an all-terrain tire for off and on-road traction, grip, and cornering; while improving the fuel economy of your Subaru Forester. The symmetrical tread design and rigid tie bars of the shoulder improve dry terrain performance and provide a noiseless ride on roads. And the high dispersible silica with open shoulders and wide grooves; evacuate water and snow from the tread of the tire, and provides hydroplaning resistance in wet conditions and extra biting edges on snow roads. It is also a durable tire backed by 6 years and 60000 miles treadwear warranty for a safe, smooth, and quietest ride.
---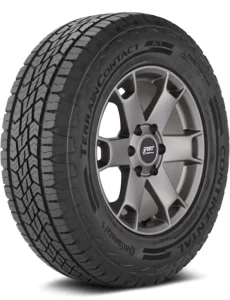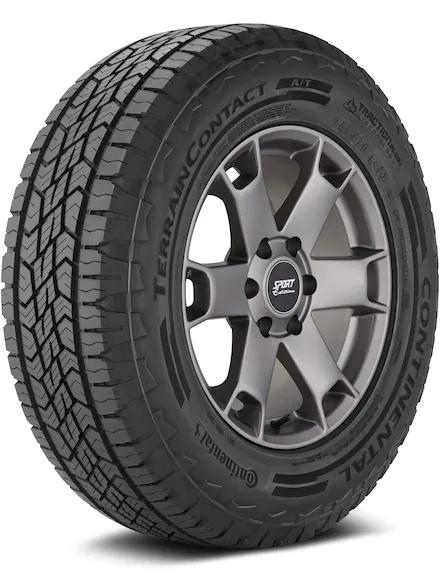 Not the extreme off-terrain tire; but if you need an average off-terrain performance with perfect on-road performance; then go with these continental terrain contact AT tires. With an open tread pattern and full-depth sipes; they improve off-terrain performance by removing rocks and channeling water and ice from the tire's treads. Perfect tire for Subaru forester drivers who drive daily for work on roads and also visit off-terrain once in a week just to enjoy the off-terrain ride. It is also a durable tire with 6 years and 60000 miles treadwear warranty. However, you have to be careful about hitting harsh snow roads because it can only handle light snow terrains.
---
Best all-terrain tires for Subaru forester: buyer's guide
If you have never experienced buying new tires for your car then this section of this article will help you in understanding some things that might help you in buying tires for your Subaru Forester. It is important to know about the tire and how you can buy the best tire for your car according to your preferences. If you have an idea about what type of performance you demand from your tires then it will help you find the best option out of these tires listed above. That is why it is important to know what are some things that make the tire the best.
Important things to look at when buying all-terrain tires
There are several things that require your full attention when buying all-terrain tires, first of all, you need to research the tire's durability and compatibility at different terrains. If the tire is good at on and off-road terrain and has durable treadwear then this tire should be on your list. After that look for comfortability and traction at off-road drive, because traction and comfort are important at both off and on-road drive to get the best performance of your Subaru Forester. One last thing is, always check the size of the tire and your car's wheel, because it is very important; if you get the wrong size tire then it will be very harsh for the car's wheels and axles.
How to choose the right size tires
First, you need to check the size of your Subaru forester wheels which can be found on the owner's manual, and then look for that size of tire. It is very simple to read tire size which is clearly written on the sidewalls of the tire with white or black ink. Speed rating and weight rating are exceptional which you can alter if you would like to but the height and dimension of the tire are very important to match if you want a comfortable and smooth all-terrain ride.
How long all-terrain tires run with Subaru forester
All-terrain tires have a lower life expectancy than all-season tires, but all-season tires are useless for off-road driving. Around about 25k miles is the minimum number that all-terrain tires could last easily. However, the life and treadwear of tires totally depend upon your driving style and the quality and manufacturer of tires. If you are using premium quality tires then there is a chance that the tire might cross the 50k miles trademark with good treadwear and sidewall condition. But there are tires that may not even last for 10k miles and burst in halfway. That is why it is important to do complete research about tires before buying them.
The best all-terrain tire for the Subaru Forester
Cooper discover AT3 4S is the best tire for the Subaru forester due to its all-terrain and all-season comfortable and smooth ride. It is one of the best tires ever made by cooper for light and heavy-duty trucks, because of its weight-caring ability and confident traction. The reason for choosing this tire as the best option for the Subaru Forester is that it is one of the most durable tires for light trucks in 2023 and gives a quiet and comfortable ride on very harsh roads of off terrains. That is why it is very positively rated by its user all around the world.
Conclusion
These are some of the best all-terrain tires that you can fit with a Subaru Forester. And the best thing about each of them is that they are available in all sizes that can fit with any model of your Subaru Forester. The reason for dividing them into different size categories is that; they work in that size better. But if other sizes are available for some tires that can fit your Subaru, then go with that tire for sure.
The last point at which we want to conclude our article is that; never buy a tire that looks good or has more tread warranty; buy tires that have similar features and provide similar service that you desire. Like if you want to get the best off-terrain ride, then don't buy all-terrain tires. Buy specific category tires like mud, winter, or off-road tires. Because they will provide better performance and delights you more in your specific terrain.