Last updated on June 4th, 2023 at 08:04 am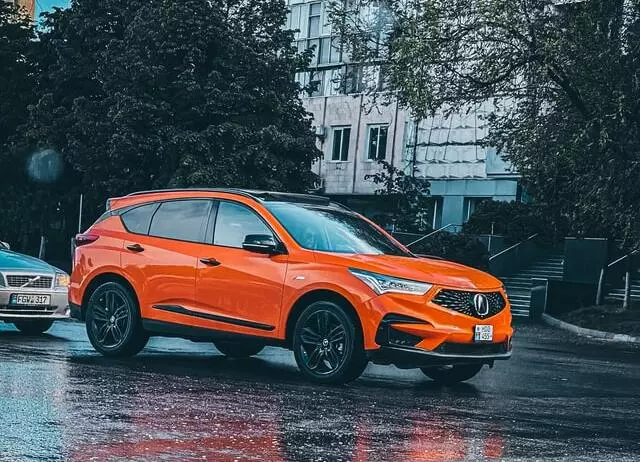 ---
If you are someone looking for the best tires for Acura RDX, then you must know about the type of performance you desire for your car. Because there are hundreds of different models of tires that might be good in some aspects of performance but lack in others; that is why it is important that you know what are the primary factors like speed or comfort whatever it is you want the most to achieve with your tire. Only then you would be able to find the best tire for your Acura RDX, that will give you the ride you want.
As Acura RDX is known for mostly driving in All-season and all weather conditions, that is why most of the tires we have listed below are all-season tires, along with winter and summer tires for someone who wants specific category tires. It is you who will make the final decision for your Acura RDX after reading and analyzing the tire performance and if it is matching with your desired performance. 
The original equipment tire that comes with the new Acura RDX is a Goodyear Eagle RS-A which is not a good tire to drive for more than 20K miles. Also, these tires deliver bad performance in different seasons of the terrain, which is why it is good to replace these tires with proper tires for a long and safe journey all year long. All of the tires listed below are the best tires in each of their categories so that you find the right tire for your Acura RDX.
Table of Contents
The best touring tire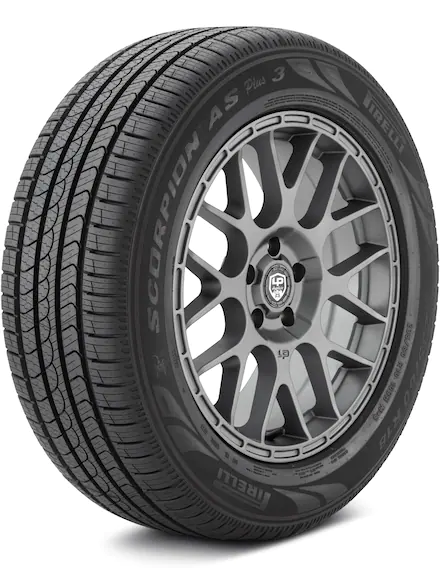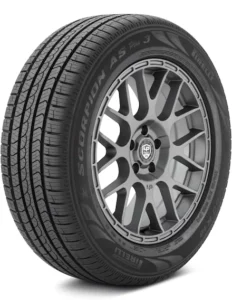 The new tire of Pirelli in the all-season touring tires category. It is the best tire for your Acura RDX if you want to get all the features combined in one tire. This Scorpion AS Plus 3 is an excellent tire when it comes to dry and wet road tractions along with a light snow grip and stable ride. Along with a city road smooth ride, you will also be able to have great comfort and stable handling on highways and fast terrain rides, with quiet tread performance.
With the high-quality rubber and advanced technology tread pattern, the treadwear contacts the ground equally to allow longer tread life while providing stable and confident handling in all-season conditions. The sidewall sipes and shoulder blocks improve the noise while providing cornering and grip on turns and keeping the car stable on high-speed roads. Due to all of these reasons, this Pirelli Scorpion AS Plus 3 is one of the best tires available in 2023 for any of your vehicles.
---
The best grand touring tire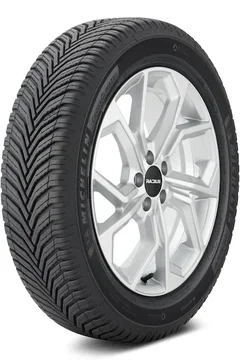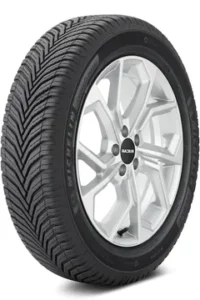 Michelin CrossClimate 2 is Michelin's new grand touring tire for a comfortable and smooth ride in all-season conditions. This new model tire is made with advanced technology and a new tread design that features V formation treadwear for noise reduction and stable contact with the ground. Along with that, the tire provides a comfortable ride in all-season conditions with durable treadwear, so that you can drive your Acura RDX for more miles with the comfort of all year-long rides.
CrossClimate 2 has an excellent treadwear performance by providing confident traction, grip, and cornering in wet, dry, and snow conditions. It is also a 3PMSF-certified tire which is essential for driving in deep snow conditions. All of that is backed by a 60K miles treadwear warranty, for a smooth, stable, and comfortable ride in any condition of any season.
---
Most comfortable Tire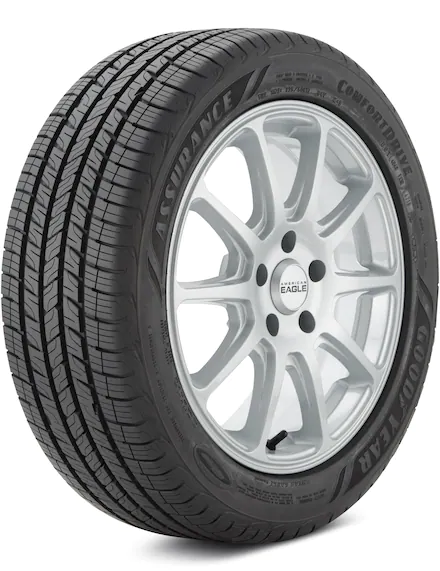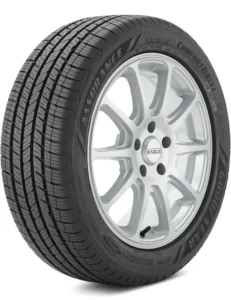 Another new tire was launched just one year ago by Goodyear. This Goodyear Assurance ComfortDrive is a grand touring all-season tire that is one of the most comfortable and quiet tires that you can find in 2023. Due to its optimized tread blocks, the tire makes very less noise for a luxurious ride along with the most comfortable ride all year long. All of that comes with durable treadwear that gives long-lasting performance for thousands of miles of smooth and confident ride.
Unlike Michelin's tire, this tire is not a 3PMSF-certified tire for severe snow rides, however, it delivers excellent rides on snow due to its 3D sipes which create extra biting edges on snow. Along with the snow, the tire is excellent in dry and wet conditions by delivering responsive handling, confident traction, grip, and cornering for all-year-round rides.
---
Best in-budget tire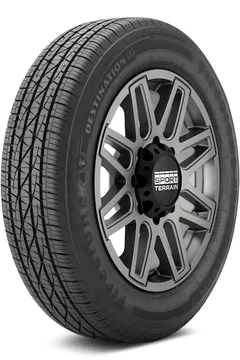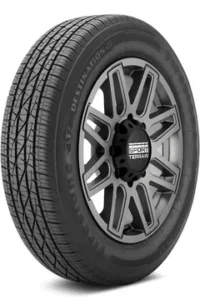 Want a tire that delivers excellent performance to your Acura RDX while having an affordable price; take a look at this Firestone Destination LE3 all-season highway tire that delivers a comfortable ride and all-weather performance that you can not find in this price range. Along with performance, the tire has an even better treadwear rating than those premium brand tires with a 70K miles treadwear warranty, so that you can enjoy the very best performance in your budget.
The unique treadwear pattern and design allow the tire to give a stable ride on highways with confident traction, grip, and cornering in wet, dry, and snow conditions. Due to its symmetrical tread design, the tire contact with the ground equally for longer tread life along with responsive brakes and handling on highways and city roads.
---
Ultra high-performance tire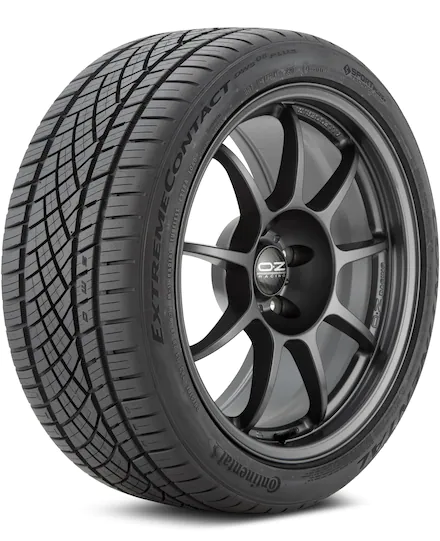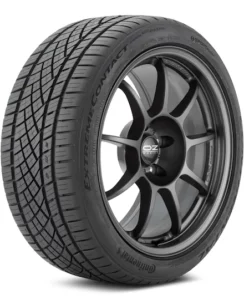 Want tires for your Acura RDX that give the fastest ride along with comfortable and quiet treadwear, then this Continental ExtremeContact DWS 06 Plus will be the right choice for our car. This ultra-high-performance tire will give you all season comfortable ride along with stable handling and confident traction all year round. Due to its high speed and quick brakes, you can achieve maximum performance on tracks with a safe, confident, and quiet ride.
This is continental one of the best tires for sports cars and performance SUVs that has the ability to be driven on fast terrains. It delivers excellent grip and cornering on dry, wet, and snow terrains with stable contact and responsive handling for a confident all-season ride. All of this performance comes with durable treadwear and shoulders that can easily handle the harsh conditions of the tracks and terrains.
---
All-Terrain tire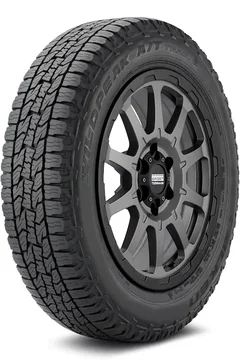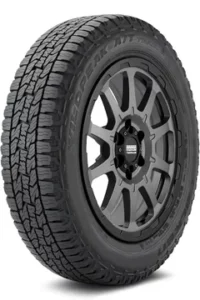 Here comes a one-tire solution for all of your different terrain problems, the Falken Wildpeak A/T Trail is an all-terrain tire to handle any situation of the off-road and on-road terrains while providing a comfortable and durable ride all year round. Whether you want a drive on mud/Snow terrains with your Acura RDX or you want a comfortable ride on city roads, it is all achievable just by these tires that make you stress-free when visiting any different conditions of the terrains.
This tire delivers excellent traction and grip on wet and dry conditions of the roads, with smooth handling and a quiet ride. Along with that, the tire has robust sidewalls and shoulders for delivering cornering and grip at off terrains with a safe and confident ride all year round. With performance in every condition, this tire has durable treadwear for fearfully enjoying your rides for many years to come.
---
Best winter tire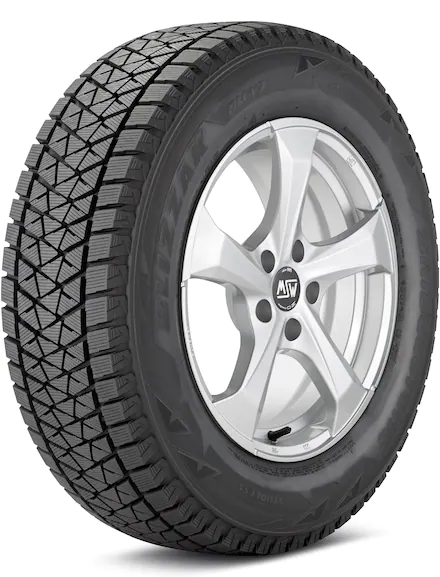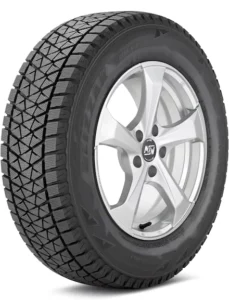 If you are someone who has to drive in snow and winter weather for most of your drive, then it is better to have a winter tire for your situation. The Bridgestone Blizzak DM-V2 is a studless winter tire for perfect snow terrain rides along with smooth dry and wet conditions drive. It delivers excellent traction, grip, and cornering in wet and dry conditions along with stable, confident, and responsive handling and brakes on winter and snow terrains.
Although the tire has no treadwear warranty which is not something you can find with winter tires, still the tire has great treadwear for at least 20K miles of winter rides. With 3PMSF certified, this tire is great for handling harsh conditions of the snow and ice terrains by providing a confident and safe ride all year long.
---
Mud/Snow durable tire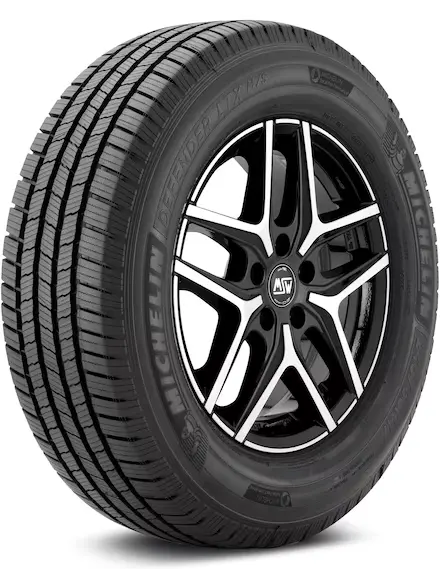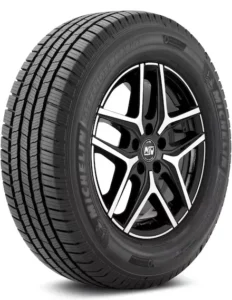 The Michelin Defender LTX M/S is an all-season tire with mud and snow-terrain-compatible rides. It is a good tire for your Acura RDX if you want to achieve maximum performance in dry and wet conditions of the road along with off-terrain rides. The high-quality rubber and unique tread design also make it a durable tire for handling terrain situations for a longer period of time.
Defender LTX M/S delivers excellent traction, grip, and cornering on wet, dry, and snow conditions of the road along with stable and confident handling. Also, the tire is good for driving on mud terrain due to its deep treads which handle the wet mud and keep it out of the terrain for a stable ride with responsive brakes and handling all year round.
---
Michelin Pilot Sport 4 SUV
Street summer tire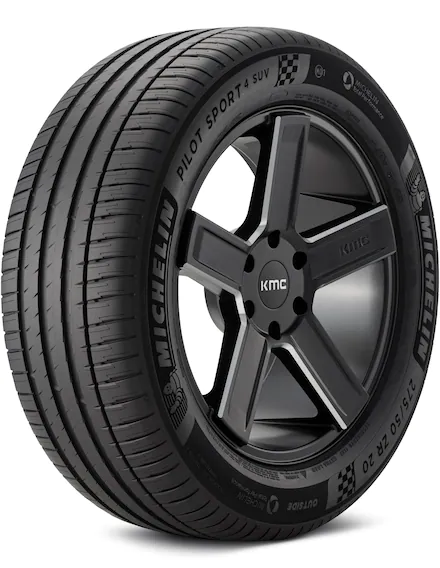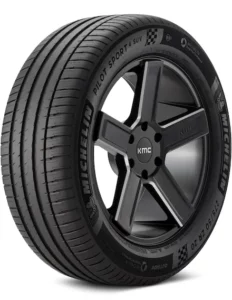 After every other category tire, here comes the summer tire. This Michelin pilot sport 4 tire is the most popular tire for someone who wants a performance tire for high-speed tracks. Similarly, if you want to drive your Acura RDX on fast tracks of the summer season then this tire is the best choice for your vehicle. It gives the perfect ride on tracks with a comfortable and quiet ride along with strong shoulders for responsive handling even at high speed.
This tire has an asymmetrical treadwear design that delivers perfect traction, grip, and cornering on highways and high-speed tracks in wet and dry conditions. Along with that, quick and responsive brakes for a safe and confident ride in wet and dry conditions. All of that comes with durable and strong treadwear so that you can enjoy long-lasting performance with your Acura RDX.
---
Pirelli Scorpion Verde All-season Run-Flat
Touring Run-flat tire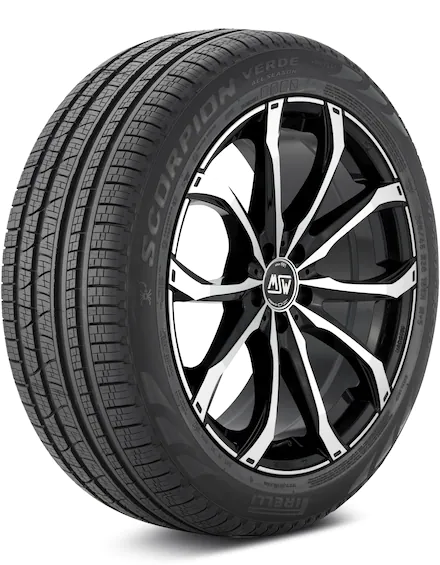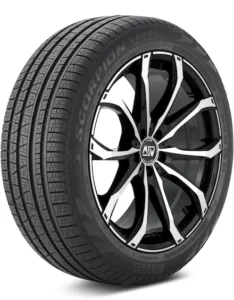 The Pirelli Scorpion Verde all-season run-flat tire is good for someone who wants to get the safety of not changing tires even after there is a puncture. Because the tire has self-supporting technology which lets you drive for 50 miles even after the burst tire. This is an OEM tire for Mercedes and other big-brand cars, due to its performance and run-flat technology which let you ascertain that you won't need any extra tools for tire changing. Although the tire is not as good a performer as other tires mentioned above, due to its unique features along with eco-friendly tread, it will perform really well with your Acura RDX.
---
Best tires for Acura RDX Buyer's Guide
If you are someone who has very little or no knowledge about tires and how to buy them, then in this section you will get to know how you can find the best tires for your Acura RDX and what are some important things that you need to keep in your mind when buying new tires. Because if there is some person that we know who bought tires and has to replace them after some hundred miles of driving due to some faults in tires or because they don't like the performance of those tires.
That is why it is important for you to collect information and then apply it when buying new tires which will save you money and you will get the most out of your investment in tires.
Common mistakes that people made when buying tires
The most common mistake that a new tire buyer made when buying a new tire is not considering the tire size that fits well with their vehicle. Because if you won't find the right size according to your wheel alignments, then the tire won't sit well on your wheel and cause noise, unbalanced wear off, and many more problem that is just a waste of tire. That is why it is important to check the tire size of your vehicle before buying the tire. The Acura RDX has three types of wheel and tire sizes which include: 235/60R18, 235/55R19, and 255/45R20. So make sure which tire size comes with your model of Acura. 
Another mistake tire buyers made most of the time is that they don't read about tire specs and which category of the tire it is, in that case, the tire buyer won't get satisfied if he wants to drive in mud terrains and bought winter tires which is a complete waste of money, that is why first you have to decide which terrain and conditions you face most before buying new tires for your Acura RDX. 
Never go with cheap brand tires
There are many cheap brand tires that offer very low prices of tires which attract budget-oriented buyers. Those tires are a complete waste of money by risking your and others driver's life in danger. Because most of these tires have no treadwear warranty and also did not test properly to handle the different situations on the road. If you would have bought high-quality tires which will last for around 6-7 years, on the other hand, cheap tires will last for about 2-3 years which is half of the price of quality tires.
On average it does not make that big of a difference when it comes to money, but if you go with premium brand tires you will get high-quality performance with a safe and confident ride.
Check tires before buying them
First of all, you should not buy second-hand/ used tires due to the uncertainty of these tires. Still, if you want to go with used tires then check carefully about their treadwear life, if it is more than 5/32 then it will work for around 2-3 years if it is below that then it is not a good tire to go with. Also check the tire's shoulder and sidewalls if they are not damaged, because sometimes tire sellers hide defects of tires to sell the damaged tires.
If you are buying new tires then check the reviews of customers if the tire is performing well, if you find most of the customers are satisfied with the performance and the tire delivers what is written on its description then you should go with that tire that will give you a satisfying ride according to your preferences.
The best tire for Acura RDX
Pirelli Scorpion AS Plus 3 is the best tire for Acura RDX. because that tire has everything that everyday drivers want from tires. It is good to drive in all-season conditions, has a good rating for snow rides, gives a comfortable and quietest ride in any conditions, and is backed by Pirelli for 70K miles treadwear warranty. All of these factors make it an excellent tire for your Acura RDX that will give you the ride you need with durable treadwear that will run for many years to come.
Final words
Acura RDX is a great SUV for driving in any road condition if you find the best tires for it. There are many different factors and conditions that you need to ensure before you buy new tires and make sure that the tire gets along with your driving style and terrains. We hope that after reading about the best tires and the buyer's guide you have made up your mind about which tire will support you the best. If you can not make up your mind and still have any confusion you can ask us anytime we will be happy to assist you by considering the best for you.