Last updated on June 10th, 2023 at 12:55 pm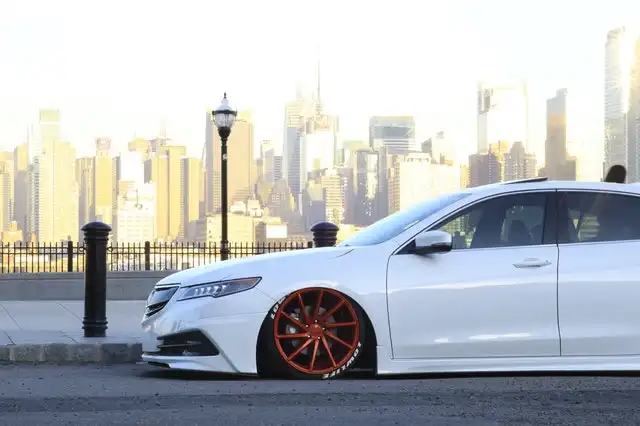 ---
Luxury cars award winner and one of the top luxury cars of the 2000s, Acura TL. Acura is a division of Honda Motors. From 1986 to 2014, Acura launched 4 generations of its cars at different intervals of time with different, unique, and better-performance cars.
Tires that uses with Acura TL, which is one of the famous models of Acura, are performance-oriented or sports tires. That is why we have gathered some of the best tires for Acura TL concerning different conditions.
All of the tires are available in the sizes that OE tires come with Acura TL. It's up to you if you would like to go with OE-size tires or want some modifications. Just ask your mechanic about specific dimensions before buying any tire other than Original Equipment (OE) tires.
Table of Contents
All-season tires for Acura TL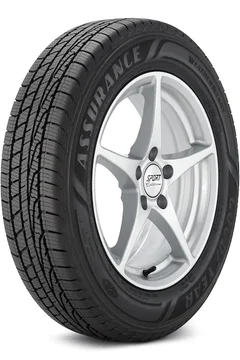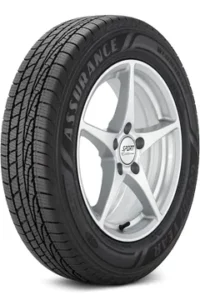 When years of experience and professionals step in together to build the tire that outperforms in whatever season the car drives. Then the Goodyear Assurance WeatherReady tire comes to play. The introductory tire of Goodyear's all-season category, with great traction and grip in all-season conditions. Whether you drive it on the highways of summer or in freezing weather. With a 3PMSF certificate, your Acura TL will be able to deliver a smooth ride even in bad snow conditions. The asymmetrical tread design gives smooth handling, a comfortable ride, and the best traction and grip in all-season conditions.
---
ROAD HUGGER GT ULTRA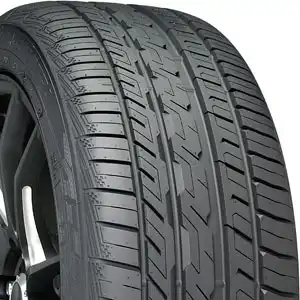 The tire that provides the most performance and value with durability is always worth buying. If the price of that tire is unexpectedly affordable, then that tire considers the best tire of that time. Similarly, the Road Hugger GT ultra is an economically perfect tire for performance-oriented drivers with a smooth and comfortable drive in all-season conditions. With asymmetrical tread design and 3D sipes no need to worry about traction, grip, and stopping on wet, dry, and snow surfaces. It is a durable tire with a 50000 tread warranty and a robust shoulder design for Acura LT's smooth handling and control.
---
NITTO MOTIVO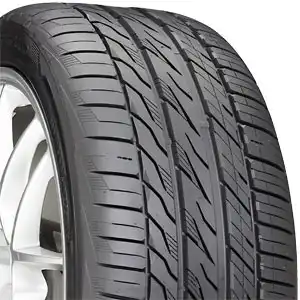 The best friend for sports car drivers, Nitto Motivo, delivers the speed every performance car or sports car driver required. With great handling and cornering in wet, dry, and snow conditions. Any model of Acura, especially TL, performs excellently with these tires due to the great traction, grip, and braking in all-season. With asymmetrical tread pattern, design, and 3D multi-wave sipes, Motivo improvises brakes and acceleration in wet and dry conditions. No doubt about its durability, backed by 60000 miles tread warranty. With alignment indicators and the perfect driving experience and quality of the USA-manufactured tires.
---
Winter tires for Acura TL
MICHELIN PILOT ALPIN PA4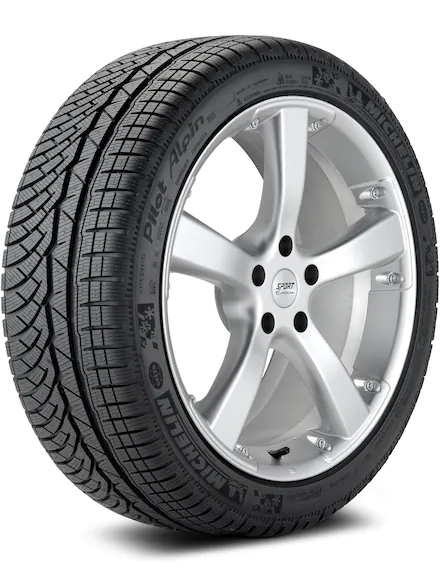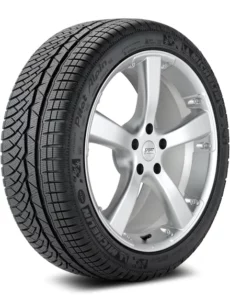 OE tires for many luxury brands vehicles like Mercedes, Porsche, and others. The Michelin Pilot Alpin is a perfect match for Acura TL drivers demanding proper handling and brakes in snow conditions. With 3D StabiliGrip technology and the exclusive tread design of Michelin, Pilot Alpin PA4 delivers the best snow traction, grip, and acceleration with minimal sound and perfect speed. Against the custom of no warranty in winter tires; Michelin provides 30000 miles tread warranty in this tire for longer performance in snow, dry and wet conditions. It is an excellent tire for Acura TL drivers who face winter all year. With smooth handling, acceleration, and 5% shorter brakes compared to the other winter tires.
---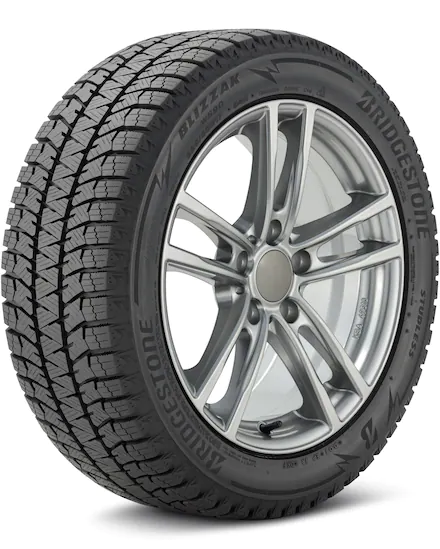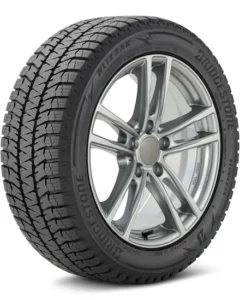 Another brilliant winter tire to achieve the maximum performance of Acura TL. Blizzak WS90 is the improvised version of WS80 with better handling brakes acceleration and more durability in winter conditions. Updated winter tread compound with multicell technology for improved traction and handling in the snow's harshest conditions. The dense and horizontal sipes improved grip by adding thousands of extra biting edges on the snow. With the 3PMSF symbol, it is a great tire for winter-controlled driving and traction with durable and long-lasting performance for your Acura TL models.
---
Summer tires for Acura TL
MICHELIN PILOT SPORT 4S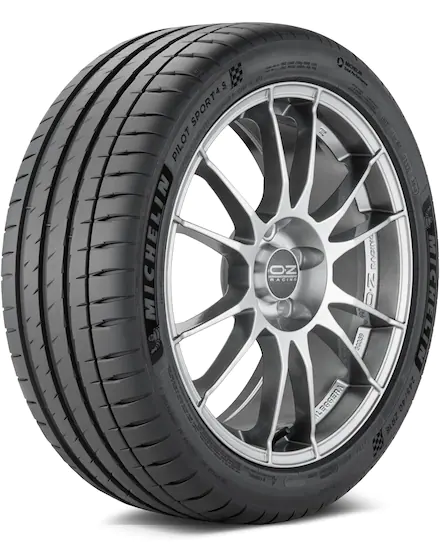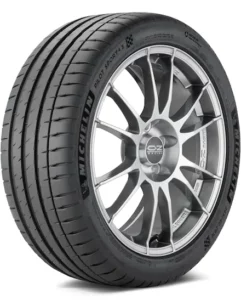 Ultra-high-performance tires for any sports cars and luxury cars give the best racing performance compared to any other tires. After several tests of speed, brakes, and tread; Michelin is at the top right now in the market when it comes to performance tires. If you want your Acura TL to look like the most authentic version of a luxury car; then try this Michelin pilot sport 4S tire once in your life. You will get the highest speed in the least amount of time with the best traction, grip, and cornering, along with smooth handling, brakes, and steering control. Although 30000 miles tread warranty is less, however not many premium performance tires come with a tread warranty.
---
NITTO NT555 G2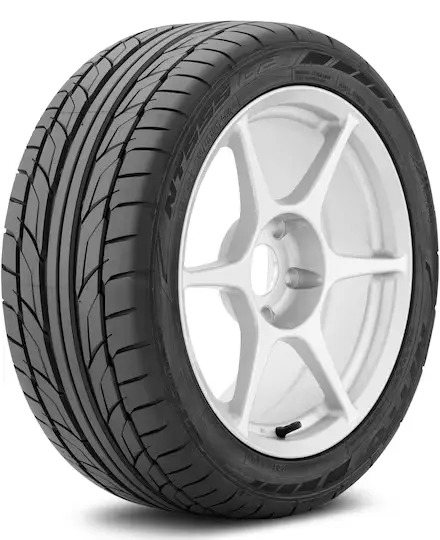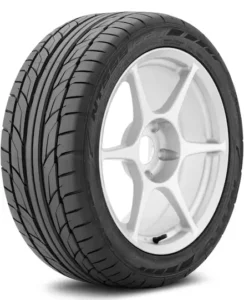 Another high-performance summer tire for F1 fans looking to get similar performance for their Acura TL this summer. After the immense popularity of the NT555 in the 1990s on several racing platforms due to its cornering and grip and stunning looks, Nitto launched the NT555 g2 version with better traction and grip and improvised its cornering in dry conditions at high speed. The twin center ribs and larger tread blocks improve the car's stability and provide smooth handling on high-speed roads. Also, the wide circumferential grooves resist hydroplaning and offer better traction in the water.
---
Continental ExtremeContact Sport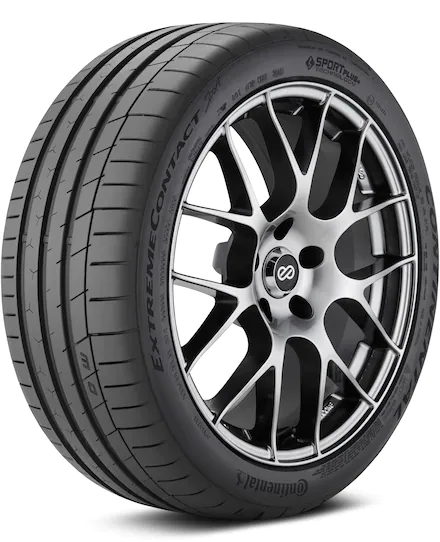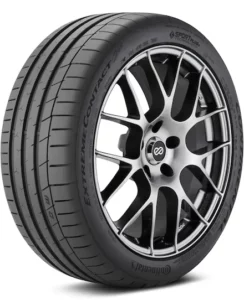 The summer tire for sports cars, sedans, and luxury vehicles gives a smooth ride on long summer roads; the Continental ExtremeContact Sport is a performance tire for stable driving with great traction, grip, and high-speed cornering on highways and fast tracts. The asymmetrical tread design provides exceptional handling and hydroplaning resistance on wet roads. The strong shoulder also offers excellent stiffness, better handling, and breaks in dry conditions. Enjoy the summer ride freely with these performance summer tires with your Acura TL. This tire is also backed by the 30000 miles tread warranty; which is again more than enough for performance summer sports tires.
---
Best Tires Buying Guides For Acura TL
Luxury cars like Acura TL require premium quality tires to perform at their maximum level. That is why it is important to choose the perfect tire for your Acura TL. The listed tires above are some of the best tires for Acura TL, which you can choose from according to your driving style and need. In this section; we will guide you and inform you what features and measures are important when looking for new tires so that you get the best performing and long-life service tires for your luxury car.
Acura TL Terrains supports
The good thing about full-size cars like Acura TL is that these cars have great adaptation and versatility when it comes to driving on different terrains. You can drive it in snow and mud just by changing tires according to the terrain. However, most people prefer driving this car on highways and on-road daily driving. That is why all-season tires work best with Acura TL. there is further categorization in all-season tires including touring and performance tires, although they make very less difference in driving it is good to have complete information about a tire that you are going to use for 5-10 years with your car.
Features to Look at while buying tires for Accura TL
Comfortability and average tire life are the most important things to look at before buying all-season tires. For season and terrain tires, always look at their performance on that specific condition and terrain to identify the real worth of that tires. Comfort plays an important role in the overall performance of all-season tires and if it is able to cross 50000 Miles, then this tire should only be your top preference.
Along with that; if the tire has better traction and treadwear rating with higher speed and weight-carrying ability; then it will be the best option for your Acura TL. However, these things do not matter for every buyer it is totally up to your preference and driving style. If you have certain demand then always look for the specification of tires before buying new tires, so that you can enjoy the smoothest ride of your Acura TL.
Best Tire For Acura TL
Goodyear Assurance WeatherReady is the best tire for Acura TL due to its versatility and performance in different terrains and weathers. It is one of those tires that are perfect in their terrains which is all-season on-road driving with moderate performance in any other category like mud and snow conditions. So, once you installed them in your car then you would be able to drive through different areas of your city without changing tires for other terrains. Also, the customer reviews, comfortability, and average treadwear warranty are better than any other tire that fits with Acura TL. These are some of the reasons why we consider this tire the best option for Acura Tl.
Average Life Of Tires On Acura TL
The expectancy of life and treadwear totally depends upon the tire itself and the driving style of the driver. So if you are the kind of driver that took care of your tires by using protectants and rotating semiannually; then your tires will reach their maximum warranty limit. on the other hand, if you won't follow the guidelines; then there are chances that your tires might wear out earlier than the expectancy life. The average miles that Acura TL drivers drive with one set of tires is between 25-30 thousand miles. So if you cross that limit it's because you choose the right tire for your car and you are doing a good job of maintaining the tire.
Conclusion
Acura TL requires maximum-performance tires for better handling, stability, and brakes; to achieve better traction, grip, and cornering in whichever condition it drives. That is why we gather the most iconic and famous tires for Acura TL that will provide durable performance according to the driver's demand.
If any of you have any experience with these tires; then please share it in the comment section to help other buyers. Also, if you have any questions regarding size and fitment; you can ask us anytime we will answer your questions as soon as possible.