Last updated on June 2nd, 2023 at 07:19 am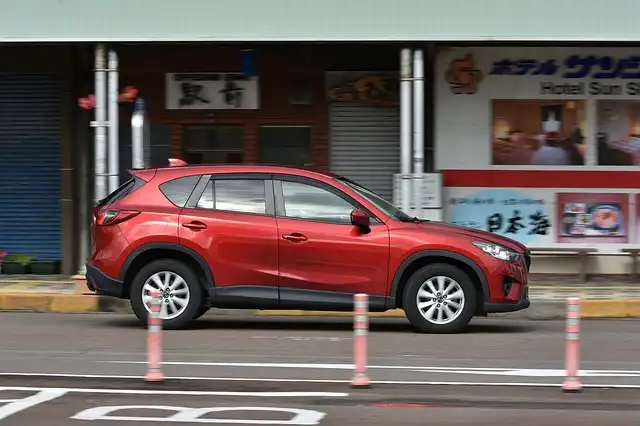 ---
If you are looking around for the best tires for your Mazda CX-5 that give you the performance you desire, then you must have decided from which category you are going to choose tires for your car.
The most common tires used with Mazda CX-5 are the grand touring tire because this car is more toward highway and city all-year round drive. Due to its horsepower and powerful engine, it can be driven on tracks, and you can win a race with it, but this is not what most people do with the crossover/SUV.
We divided tires into their category for your assistance so that you can easily read about tires that you really want for your CX-5. So without wasting time, let's dive into the top tires for Mazda CX-5 that will improve your car's performance better than standard OE tires. 
Table of Contents
Grand touring all-season tires for Mazda CX-5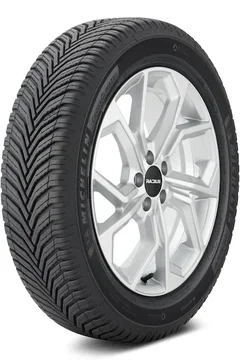 By far the best tire for SUVs and new crossovers in 2023. Crossclimate was launched in 2020, and with its unique features, high quality, and all-year performance, it is now the most recommended tire for new buyers.
If you are an all-season driver who requires excellent all-year performance with a comfortable and smooth ride, then this Michelin Crossclimte 2 will be perfect for your Mazda CX-5. The tire provides confident handling, traction, and grip on dry and wet city roads and highways. It is a durable tire with a 3PMSF certificate for harsh snow conditions so that no season can stop you from enjoying your weekends with your family.
---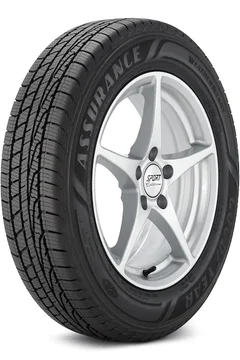 The Assurance WetherReady is another option that will give you a similar performance as crossclimate 2 provides and also cost you a little less. Everything is relatively similar between both of these tires; the reason for placing it second is that it is an older tire than crossclimate 2, not that much older, but still the technology and quality are more advanced in Michelin's tire.
But the technology does not make as big of a difference when the performance and durability of both tires are the same, and assurance saves nearly $100 bucks if you will buy a pair of 4 tires. Goodyear Assurance WeatherReady is an excellent tire for all-year-round performance with great traction and grip in all-season conditions, including severe snow, due to the 3PMSF certificate. It will improve your Mazda CX-5 looks and performance with long-life durable performance.
---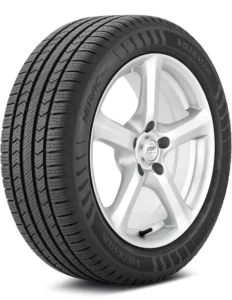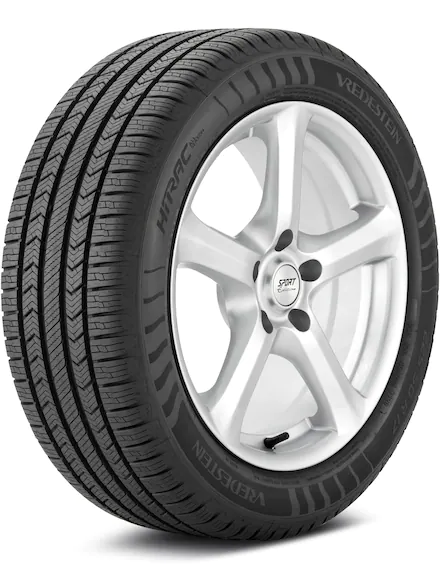 The brand new tire series of Vredestein, Hitrac all-season tire is great for SUVs and crossover drivers for all-year-round performance in all seasons and light snow conditions. Due to the lack of customer reviews and unavailability at big retail stores, it has not yet gained its pace, and people are unaware of its existence. But according to our research and test results analysis, we can surely say that it is a great tire, not as good as the previous two tires but in this price range, it is really worth a try.
Nearly $100 less on each tire than Michelin crossclimate 2 with more warranty than both of the above tires. Also, the newest technology will provide a better and more durable ride in all-season conditions of highways and roads if you would use them in your Mazda CX-5.
---
General ALTIMAX RT43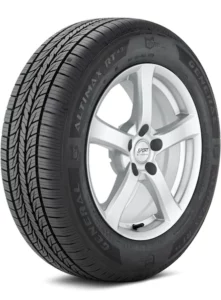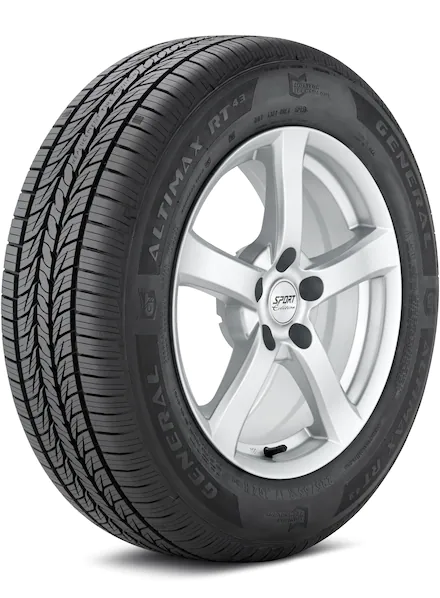 Another cheap grand touring tire for your Mazda CX-5; the good thing about this tire is that it is one of the oldest tires among the four of them, and still, there is a demand for this General ALTIMAX RT43 tire. However, this tire has some complaints about its early wear-off, but there is also an appreciation for its durable treadwear as well. And as far as we noticed, the treads of these tires are not perfect, but they are better than some other pricey tires treads.
With a durable and comfortable ride, it provides great traction, grip, and hydroplaning resistance in wet and dry conditions. It is also a great tire for all-year-round driving into the city or on the highways.
---
All-terrain tires for Mazda CX-5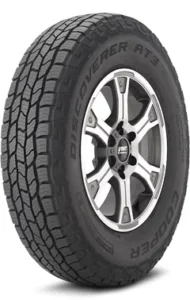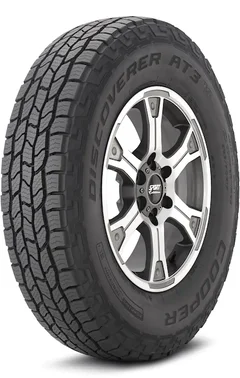 Now, if you are an enthusiast driver who likes to drive on terrains and a frequent driver of off terrains, then these Cooper DISCOVERER AT3 4S tires will work perfectly with your Mazda CX-5. This hybrid tire will give you the comfort of both worlds with durable and all-year-round performance.
Though it is an expensive tire due to its durability, on and off-road performance, with light snow comfortable drive, it's worth all of the penny. And also, there are not many off-road options for Mazda CX-5 because not every all-terrain tire comes in a specific size that fits with CX-5. It is one of the most popular tires in the all-terrain category, and you'd be pleased by its performance once you drive with it, that's what we are sure about.
---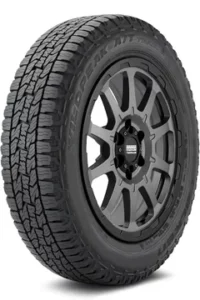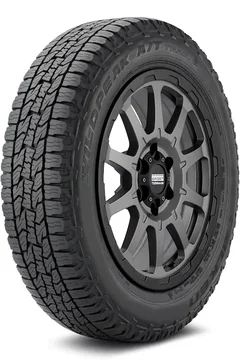 Another brilliant option in the all-terrain tires category for your Mazda CX-5. Unlikely the cooper tire, this tire can handle the harshest winter conditions, too, along with all seasons of on-road and off-road drive. It is a one-tire solution for all of your driving terrains and conditions. Drive it on debris, pavement, or uneven roads; it will give the most comfortable ride without damaging tread wear or tire sidewalls.
So, if you live in a town where the season changes fast and sometimes the snow falls heavily, then this Falken WILDPEAK A/T TRAIL will be a great choice for your CX-5. Along with all those features, it is also a durable tire so you can enjoy long-term performance with these tires.
---
Winter tires for Mazda CX-5
Pirelli SCORPION WINTER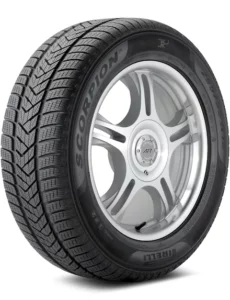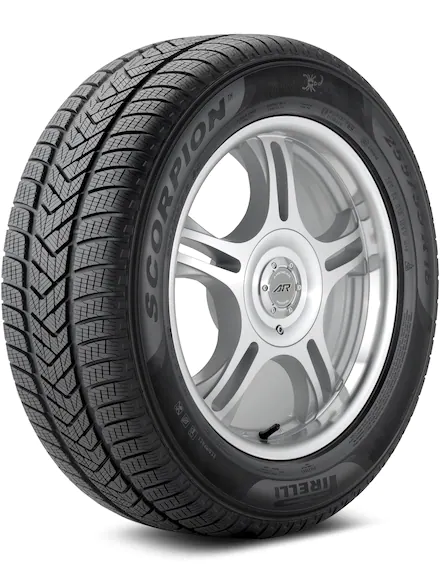 Here comes the winter tire category; we have talked to many drivers of Mazda CX-5 who usually drive in heavy snow. And most of them recommend Pirelli Scorpion winter tires if you want performance tires. It was launched more than 10 years ago, and it is still in demand by people looking for winter performance tires.
Though it is an expensive tire than other competitive tires but it is one of the finest snow and ice performance. It provides excellent traction and grip in the most severe conditions of the snow due to its asymmetrical tread design and 5 ribs design. It is also a durable tire for dry and wet on-road drives, along with any snow-condition drives.
---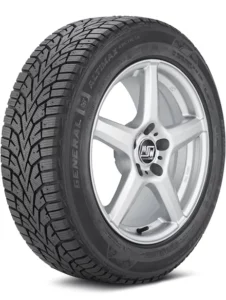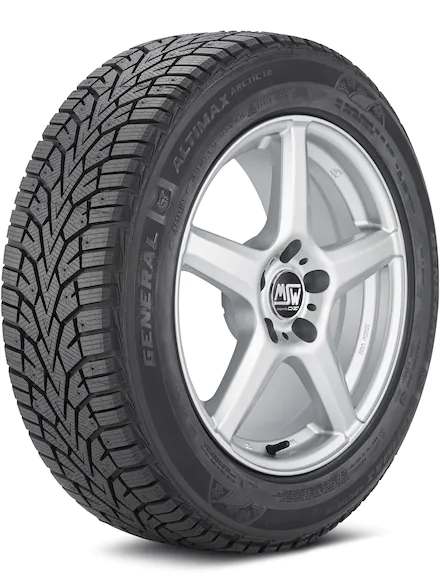 Here comes the studdable tire for winter driving enthusiasts who want perfect grip and traction at high-speed winter rides. Though studdable tires are expensive but if you want to enjoy the severe winter ride, then there these are the best options for your Mazda CX-5.
Due to the metallic studs, car contact with the ice in a way that improves the tire's grip and traction along with its speed. However, studded tires are louder than ordinary winter tires due to the metallic studs. As you know, there are restrictions in some towns regarding studded tires. It is better to make sure about the regulations of your town before buying studded tires for your Mazda CX-5.
---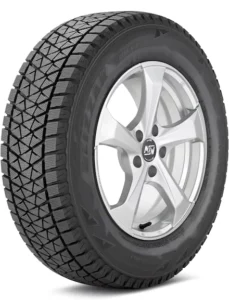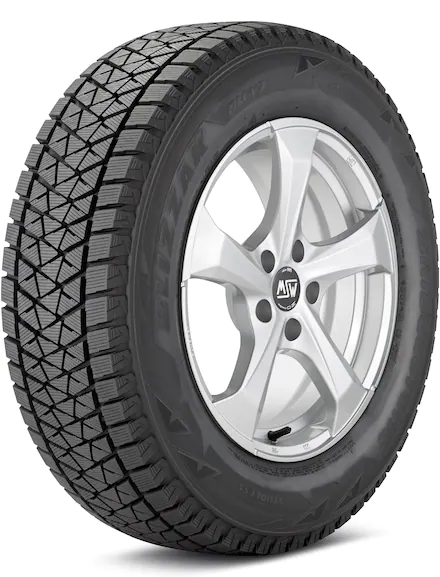 Opposite to studded tires, the non-studded Bridgestone BLIZZAK DM-V2 is a newer version of the DM-V1 tire. This model is better in performance in winter, dry, and wet conditions, along with a more durable tread life. The benefit of using studless tires is that they are quieter than studded tires and reach more speed than them. Also, studded tires are not allowed in many parts of the US, so if you don't want to caught in trouble, you should use studless tires in your Mazda CX-5.
The Blizzak series of Bridgestone is very popular among the winter-driving SUVs and crossover community because the series is very old, and they introduce a new model with better winter and dry performance. This Bridgestone BLIZZAK DM-V2 performs excellently on wet, dry, and harsh winter conditions with confident handling, a quiet ride, smooth grip and traction, and durable long-life performance.
---
Best Tires For Mazda CX-5 Buyer's Guide
There are some things about tires that help the buyer if they have information about them. Because there are so many tires in the market under each category, and if you don't know how to differentiate them from each other then it will be hard for you to choose the right tire for your car. Also, you won't be able to achieve the desired performance from it. You should also have a benchmark that you desired from the tire so that you can decide whether this tire will fulfill your desired results or not.
That is why in this section we will try to give some brief info about tires and how you can find the right tires for Mazda CX-5 to get long-lasting satisfying results.
How to choose the right tires for Mazda CX-5
There are certain things that you should always keep in check before buying tires for Mazda CX-5. first, the tire has to be durable and have more than 50k miles of treadwear warranty. Secondly, the tire has comfortability in different conditions and terrains. If the tire is good at both of these things then you should only consider this tire as a final one otherwise it will be a waste of money. Tire specifications like speed and weight ratings should also be involved in your research because it will give you an idea about your preference and tire capabilities on different metrics.
What tires are not preferred for Mazda CX-5
The Mazda CX-5 is a type of car that can work with any category of tires without making it too much of a hassle for the driver. however, looking at the car's build and previous complaints, summer tires or high-performance tires are not something that you should run with this car. In the past, Mazda CX-5 has had brake issues reported by many costumers, and summer tires are quite faster than other ordinary tires, that is the reason we would not recommend summer high-performance tires to run with this car for the safety of your own in the future. 
The best category of tires for the Mazda CX-5
By our research, most people drive Mazda CX-5 either on city highways or off-road terrain, so the best option in our opinion would be all-season tires or all-terrain tires according to your driving style and conditions. The Mazda CX-5 has a kind of build that is effective on both sides of the terrain off and on, which is why it is a type of car that is a good option for traveling with. Finding the right tire for your car can give you the joy of both worlds for a longer period of time with a comfortable and smooth ride.
The best tire for Mazda CX-5
For the all-season category, Michelin crossclimate2 is the best option for your Mazda CX-5 due to its ability to handle any weather conditions without compromising on comfort. And for the all-terrain category, Cooper Discover AT3 4S is the best choice to conquer the harshness of off-terrain roads and to have a smooth ride on city roads. The thing that separates these two tires from other tires is that they have better durability, comfortability, and adaptivity in different conditions and terrains.
Conclusion
Whichever tire you choose for your Mazda CX-5, just remember that keeping it well maintained by rotation bi-annually and driving it on its recommended terrain keeps the tire tread protected, and it gives better and more durable performance.
This is all we wanted to share with you, now It is up to you if you'd like to add some of your experience regarding any of these tires so that other buyers can get benefit from it and decide properly if they want to buy that tire or not.