Last updated on June 1st, 2023 at 09:38 am
---
To find the best tires for your tesla model 3, you must know the category of tires that you want for your car. The most common and most useful categories of tires that work with the tesla model 3 are performance tires, touring tires, and summer, and winter tires. 
We separate each category of tires so that you can easily choose tires according to your desire. So let's dive into the best tire for the tesla model 3 list without wasting any time.
Table of Contents
Performance tires For Tesla Model 3
Michelin PILOT SPORT ALL-SEASON 4
Ultra high-performance all-season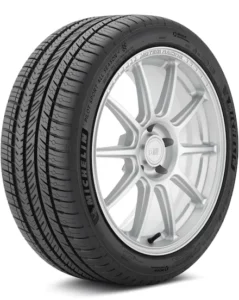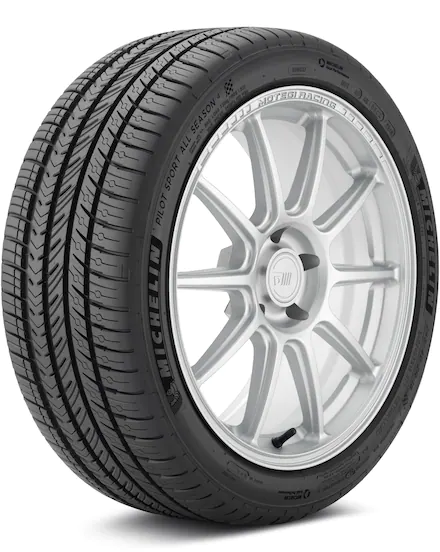 If you have been driving model 3 on standard tires, which were Michelin's primacy MXM4, then you have an idea that those were not as better performing tires as other Michelin tires. This Michelin PILOT SPORT ALL-SEASON 4 tire is far better than ultra-high-performance tires for an all-season drive.
With the olive oil feature, it can handle low snow terrains without hurting its tread and build. Although it is an expensive tire the value it provides is worth it. Also, model 3 drives have praised this tire a lot and noted that the drive has changed a lot since they switched to this Michelin tire.
---
Continental EXTREMECONTACT DWS 06 PLUS
Ultra high-performance all-season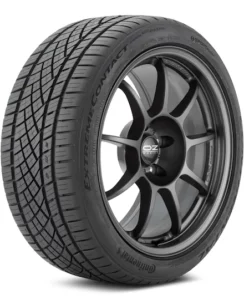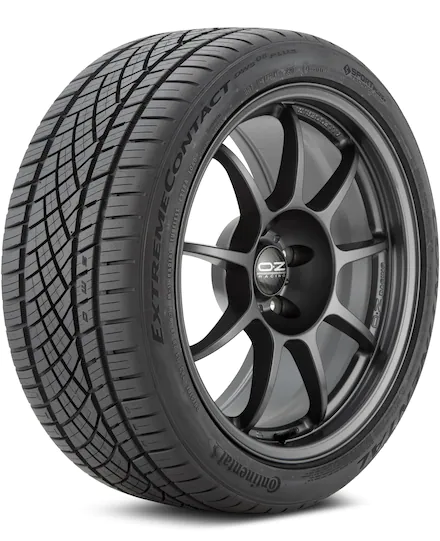 Another ultra-high-performance tire choice for the tesla model 3 drivers, is if you would go and ask your mechanic or tire specialist, both of them would recommend out of these two tires. Because both of these tires work exceptionally well with model 3 and there is not as big of a difference in features.
The good thing about Continental ExtremeContact DWS 06 PLUS is that its sidewall has indicators that indicate the remaining life of the tire, which is very helpful if you want to observe the performance of the tire. 
The big difference between Michelin pilot sports all season 4 and Continental ExtremeContact DWS 06 PLUS is that Michelin's tire is a better-performing tire with better speed cornering and traction while Continental's tire is better in comfort and smooth handling ride. So you better decide for yourself which of these factors you want the most. 
---
Pirelli P ZERO NERO GT
Max Performance summer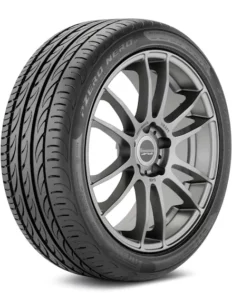 If you only drive in summer conditions or your town's temperature does not go below 40F/7C degrees, then you can always enjoy the ride of max performance summer tires. The Pirelli P ZERO NERO GT will improve your tesla model 3 performance by providing it with extra confident cornering and smooth handling in wet and dry conditions. 
The good thing with the Pirelli P ZERO NERO GT max performance tire is that you can drive with them on tracks and high-speed terrains, and due to its fast brakes and acceleration, you will enjoy every moment of your high-speed summer drive. That is why it is known as the best option for tracks and terrains hybrid drive.
---
Firestone FIREHAWK INDY 500
Ultra-high performance summer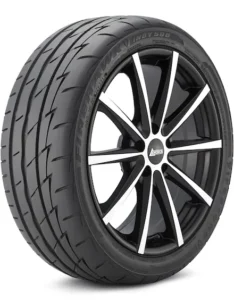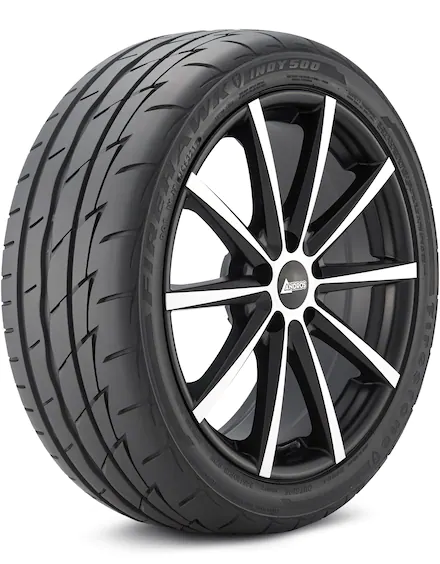 Every driver has an enthusiast and race car driver inside them and looking to come anytime. So if you want to fulfill your track, fast-speed ride desires, then you should look at this Firestone FIREHAWK INDY 500 tire. The main purpose of ultra-high-performance summer tires is to give high-speed cornering and grip at racing and high-speed tracks.
Similar to max performance summer tires; it can not be driveable below the 45F/7C due to its tread build and tire design. If that is not the problem in your case, then you can anytime have these tires installed in your tesla model 3 to achieve high performance for your car.
---
Grand touring all-season tires for Tesla Model 3
Michelin CROSSCLIMATE2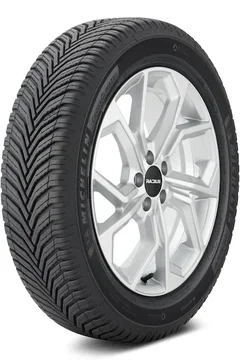 The big difference between performance and touring tires is that touring tires are more comfortable and widely used as all-year-round tires; on the other hand, performance tires are better in cornering and traction with louder noise and low tread life.
The Michelin CROSSCLIMATE2 is a one-tire solution for your all-season drive requirement. It is one of the best all-season touring tires of 2023; since its launch, the tire has gathered the attention of new buyers with every feature and modern technology that drivers desire. 
The positive review of users has also improved the credibility of this tire; with appreciation regarding its performance in all-season conditions. So, if you desire the most comfortable ride of your tesla model 3 car, then give this Michelin tire a try; we promise that you won't regret your decision after buying this tire.
---
Vredestein QUATRAC PRO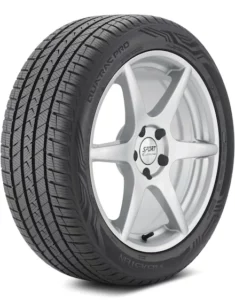 The Grand touring tire with better traction and grip in all-season conditions compared to Michelin crossclimate 2. However, you may not find it as comfortable as Michelin's Tire for your tesla model 3 car. It is not like it is not a comfortable tire at all, but nobody in the industry can reach up to the comfort and durability level of Michelin's tires. 
If you would like to save 200-250 bucks on a pair of 4 new tires; then you should go with Vredestein QUATRAC PRO tires because by spending less money you will get better traction and grip while making a little compromise on other features that Michelin tire provide. In our opinion, it is not a bad choice at all.
General ALTIMAX RT43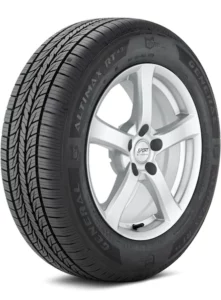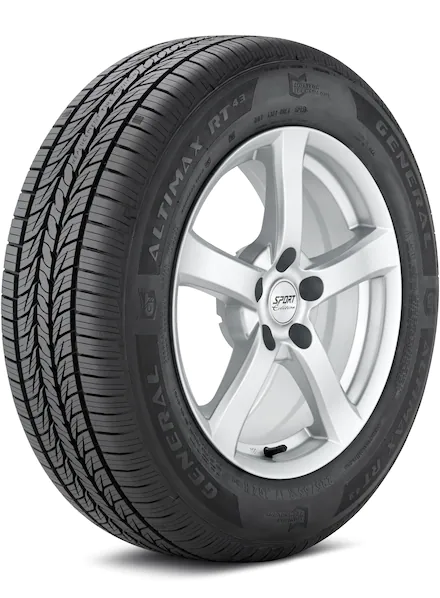 With a better treadwear rating and warranty than both of the previous tires; this General ALTIMAX RT43 tire is a complete game-changer for budget-oriented tesla model 3 drivers. However, there is a difference between its number and its actual performance. Though we are not criticizing this tire, it is also a great tire for your Model 3 car. But it's better to know in advance that it may not provide you as much comfort as the top two tires will provide. 
You may face early wear off than its warranty, and it starts making noise and become bubbly after 20k-30k miles depending on your driving style. But it is an excellent touring tire that saves a lot of money and gives you a moderate all-season performance with a huge treadwear warranty.
---
Winter tires for Tesla model 3
General ALTIMAX ARCTIC 12 
Studdable winter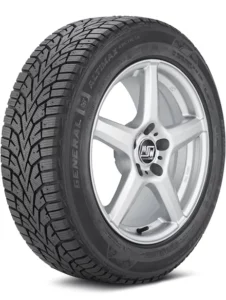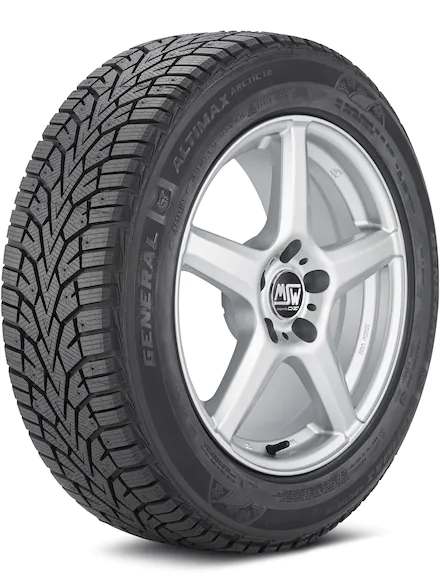 If you live somewhere where usually the temperature is below 40F/7C degrees; then winter tires are perfect for your tesla model 3. The benefit of using winter tires in snow and icy conditions is that; the tire provides better traction and grip than all-season tires with durability and the snow does not hurt its tread and warranty.
For maximum winter performance in the harshest winter conditions, you should look up to the studdable winter tire because not only do they improve its winter performance, but tires with studs provide better handling and a smooth ride along with confident brakes and acceleration.
General ALTIMAX ARCTIC 12 is the best choice for tesla model 3 winter drive because it delivers the performance as model 3 drivers require by giving comfort and proper traction and grip in winter and high snow conditions. With studdable tread design, you can modify its performance depending on the road and weather conditions. 
---
Continental VIKINGCONTACT 7
Studless winter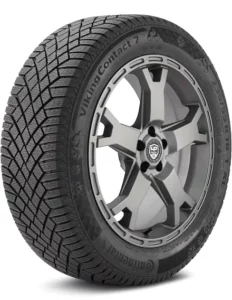 Generally, studless tires are more comfortable and less noisy than studded tires. The same goes with the Continental VIKINGCONTACT 7; due to its tread design and sidewall blocks; it provides better snow performance if you are looking for a comfortable and confident handling drive. But when it comes to traction and grip, the general ALTIMAX arctic 12 studded tire performs better in these features.
There is also a difference in dry and wet conditions; in dry and wet conditions, you may find studless tires better with traction and grip along with a comfortable ride. On the other hand, studded tires are only beneficial in harsh winter conditions. Although it provides similar performance in wet conditions but it is not as good in dry conditions as the studless Continental VIKINGCONTACT 7 winter tire.
---
Pirelli WINTER SOTTOZERO 3
Performance winter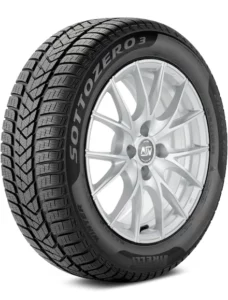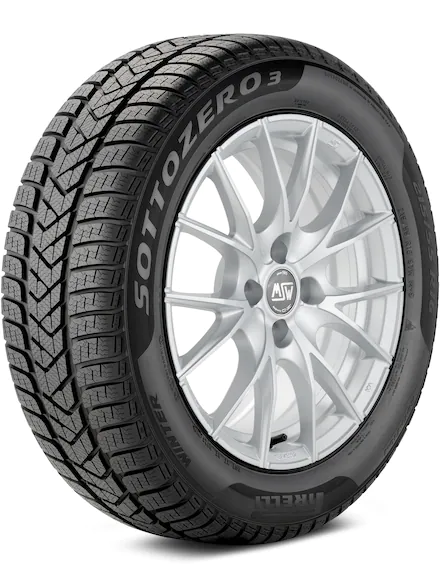 Performance winter tires are all about all-year-round performance for drivers who face all weather; from dry to extreme winter conditions. Similarly, Pirelli WINTER SOTTOZERO 3 will give you all year-round performance in any season along with the harsh winter and snow comfortable ride.
The benefit of buying performance winter tires instead of other winter tires variants is that; you can drive them in harsh winter conditions and also enjoy the all-season smooth ride. So if you are a driver of a tesla model 3 and face different weathers/seasons with extreme snow roads, then you consider this Pirelli WINTER SOTTOZERO 3 for your luxurious Model 3 car. 
---
Best tires for tesla model 3 Buyer's guide
Having information about tires' specs and their features helps in making a good buying decision when buying new tires. Also, it gives you an idea about what type of performance you desire from tires and which one can provide your preferred performance. Because it is hard to decide out of thousands of tires which will give the performance that is best for your kind of driving style, that is why in this section we will try to help you understand the tire's insight by which you can decide the better tire for yourself.
Best category of tires for tesla model 3
Tesla Model 3 has the ability to drive with any tire on; however, the best category for these types of mid-sized sedans is an all-season tire. Because most of the drivers of Tesla drive their cars on city roads or on highways and for that reason; all-season tires are the best option for that due to their capability to be driven during any season. Also, if you drive more on snow or low-temperature or high-temperature zones then you can go with either winter or summer tires all of them will fit really well with the tesla model 3 it's totally up to you to decide what driving conditions are you going to face in the future. 
Things to look at when buying tires for the tesla model 3
There are several things that need to be looked at when buying new tires including the comfortability and durability of the tire. Because these two things are the most important things to get a smooth and long-running drive in the future. Along with that, you should know about the specifications of the tires their weight ratings, and speed index; so that if any of these things matter to you, you can get the desired tire that is good with these features. Customer reviews and ratings are also important if it has been in the market for more than one year. These things will make you a well-researched buyer which will be helpful for you in the future.
When to change the tires of tesla model 3
The OEM tires for tesla model 3 are Michelin primacy MXM4, it has a lifetime of about 45000-50000m miles. So if you have crossed that limit then it's good to change your tire with new pair of tires. Sometimes bad maintenance and bad driving conditions damage the treadwear; so if your treadwear is less than 2/32, it means that your tires are not in a good condition and require quick replacement.
It is important to do a maintenance check of tires once or twice a year; because there are so many obstacles that can damage the tire without letting you know which can damage your car wheels and axle. To be protective you should keep a close look at your car tires' conditions.
The best tire for tesla model 3
Michelin crosslimate2 is the best tire for tesla model 3 due to its advanced and unique design which is durable and provides a comfortable ride in the long run. Not only it is good for the tesla model 3, but it is also one of the best tires until now in 2023 for any car that can be fitted with; due to its all-season adaptability with comfortability in any road conditions. The reason for choosing this tire as the best is because it delivers a confident ride along with durable treadwear at a very good price which other tires are not capable of.
Conclusion
As the tesla model 3 comes in a sports and luxury vehicles category, these are the categories of tires that work with it. All of these tires that we listed above are available in many different sizes, so if you have some aftermarket rim attached to your model 3, you can search for the tire size and attach it. 
That is it from our side now. If you want to share your experience with the tires listed above or some other tires, then please share it with us so that other buyers can take advantage of it and consider buying it or not. Also, share which one of these would you prefer as the best tire for the tesla model 3.