Last updated on June 10th, 2023 at 01:08 pm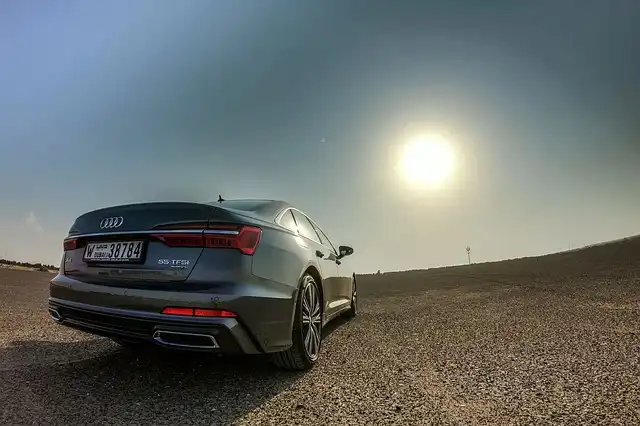 ---
There are different tires for Audi A6 available in the market; due to the versatility of its drive, it can be driven in different seasons for different purposes. The most common tires that Audi A6 can be driven with are; touring tires, performance tires, summer, and winter tires. We gathered the best tires for Audi A6 from each category to give you a better and easy-to-read article that will help you find the best tire you are looking for in your Audi A6 models.
Table of Contents
Touring all-season tires for Audi A6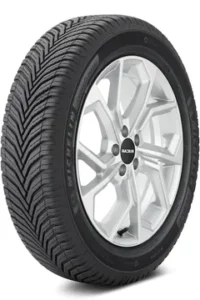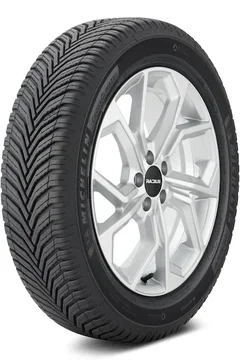 Those drivers who are looking to buy tires for Audi A6 that can perform in any weather and season condition, so that you don't have to change tires every time the season changes, then these Michelin CrossClimate2 tires will be a perfect choice for your car. It is a grand touring tire for all-year-round performance in all-season conditions; with the 3PMSF symbol, it can be driven in harsh winter conditions. The V-shaped tread design and shoulder blocks provide better traction, grip, and cornering on wet, dry, and snow roads; along with the road noise reduction technology that provides a quiet and comfortable ride. It is also a durable tire for long-run performance with V ram chamfers tire contact with the ground evenly; so that the tread wear-off equally also, it is backed by 60000 miles tread warranty and six years replacement warranty by manufacturers.
---
Vredestein QUATRAC PRO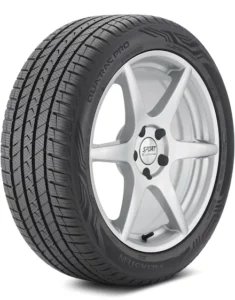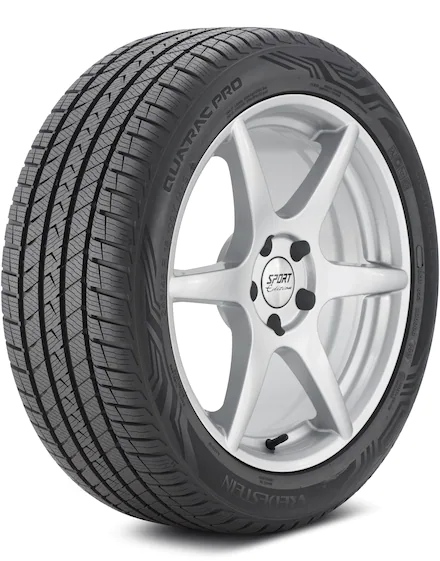 Achieve all-season performance with this grand touring Vredestein Quatrac Pro tire. Another excellent tire for all-season traction grip and cornering with a comfortable and smooth ride on highway terrains. With the 3PMSF symbol, you can freely drive your Audi A6 in light to moderate snow conditions without damaging the tread or the warranty of the tire. The onboard shoulder area is very helpful in providing grip and cornering on dry roads, along with hydroplaning resistance on wet roads. And the outboard section of the shoulder improves the acceleration and handling of the tire in all-season conditions. It is also a durable tire with eight years and 50000 miles tread warranty along with 30 days test drive, in which you can replace or refund your tires.
---
Performance all-season tires for Audi A6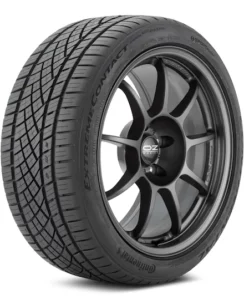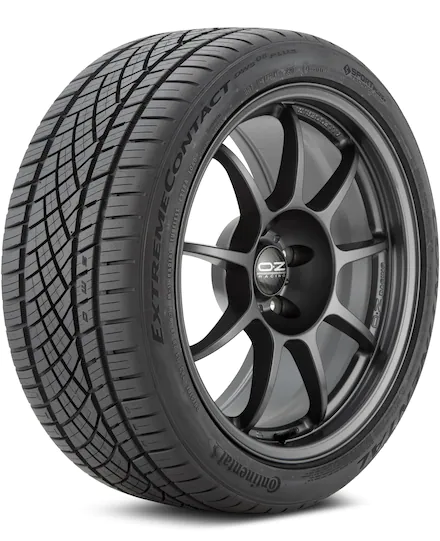 The best tire in the ultra-high-performance tires category with everything that any sports and luxury sedans driver desires. This Continental ExtremeContact DWS 06 Plus has one of the most advanced technologies to deal with all-season road conditions and light snow conditions. Macro-Blocks and Chamfered block edges improve its traction, grip, and cornering; in any road conditions and allow it to resist hydroplaning in wet road conditions. And the asymmetrical tread design provides proper brakes and responsive handling at high speed; without negotiating the comfortability of the tire. It is a durable and performance option for your Audi A6 models that comes with six years and 50000 miles treadwear warranty.
---
General G-MAX AS-05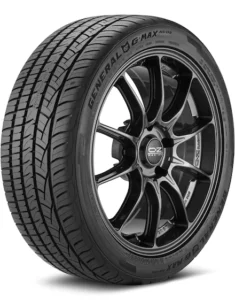 An affordable option for Audi A6 drivers looking for ultra-high-performance tires that perform similarly to the expensive brand tires; this General G-MAX AS-05 has an excellent tread design and pattern that can deliver a similar high-speed cornering and grip as other competitive tires. The inboard and outboard of the shoulder provide excellent cornering and handling at the high-speed drive in all-season conditions. The wide circumferential grooves with block edges design provide hydroplaning resistance on wet roads and grip in light snow conditions. Though it is a low-cost tire, the quality and durability are not low at all; with six years and 50000 miles tread warranty, you can enjoy many years of ultra-high performance of your car.
---
Summer tires for Audi A6
Goodyear EXCELLENCE RUN ON FLAT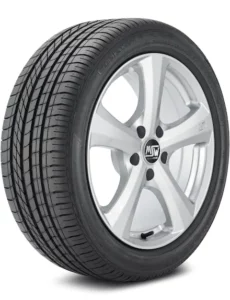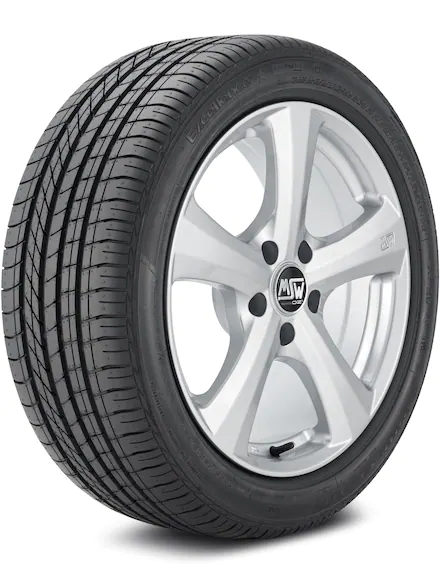 The original equipment tire for luxury and sports sedans; this Goodyear Excellence Run-on-flat tire is mostly used with new cars or replacement for original equipment tires. A perfect tire for a summer performance ride with excellent cornering and grip in wet, warm, and dry conditions. Although it is not a run-flat tire, With MOExtended on its sidewall works as a run-flat tire, and it can be driven after a puncture for 5 miles with a speed of 50 Mph. This tire is only recommended for vehicles originally equipped with self-supporting run-flat tires; it is a high-performance summer tire that provides excellent traction, grip, and cornering along with durability and a warranty of 6 years drive.
---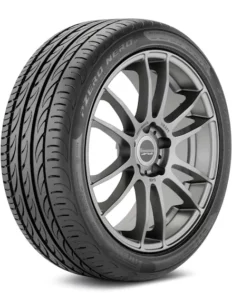 Another max performance summer tire for mid-sized sedans for high summer performance with fast cornering and traction in hot and warm conditions. The Pirelli P ZERO NERO GT will be a perfect choice for Audi A6 car models due to its tread design; it contacts the ground evenly so that you get confident handling and steering control in wet, dry, and warm conditions. The circumferential grooves improve their dry performance while also providing hydroplaning resistance in wet conditions. Similar to the previous summer tire, this tire also doesn't come with any treadwear warranty, but due to the strong structure and sidewalls of the tire, it performs well in the long run.
---
Winter tires for Audi A6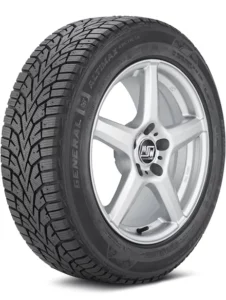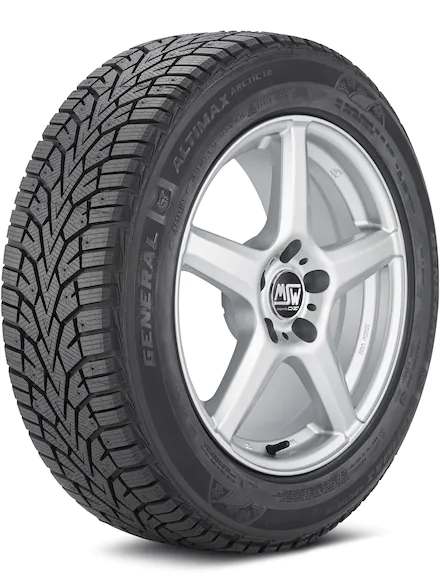 The studdable winter tire for mid-sized sedans, SUVs, and crossovers, this General Altimax Arctic 12 is an excellent tire with an arrow-shaped rigid central grip, which is helpful in providing a solid on-central feel and responsive and confident handling. With the 3PMSF symbol, it is able to drive in the harshest conditions of the snow. Also, the hard void angle notch provides excellent traction and grip with hydroplaning resistance in wet conditions. Molded to accept optional TSMI #12 silver-colored metallic winter studs to improve winter ride, studs also increase the comfort and performance of the tire; however, it might increase the noise of the tire. Just like most winter tires, this tire also doesn't have any treadwear warranty.
---
Continental VIKINGCONTACT 7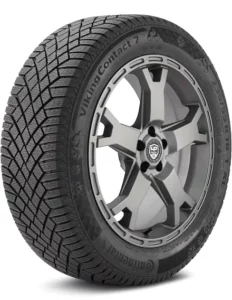 The studless tire that performs similarly to the studded tires, this Continental VIKINGCONTACT 7 is an excellent tire for snow driving with active grip silica for proper handling and brakes in wet, dry, and snow conditions. The specialized Nordic compound utilizes canola oil to stay connected with the ground in frozen icy conditions. Also, the interlocked block bridges and 3D sipes make the channel the water and slush from the tire for hydroplaning resistance and proper traction and grip on snow roads. With the 3PMSF symbol; it is a great tire for your Audi A6 series models for high winter performance; with a comfortable and quiet ride. Again this tire does not come with any treadwear warranty; but comparatively, it is a more reliable and durable tire due to its strong sidewall and tread design.
---
Best tires for Audi a6: buyer's guide
Before buying the best tires for your Audi A6 you must understand what makes that tire the best and what would make it best for you. First of all, you need to understand what features you really want from tires; because only then you will be able to make a wise choice for your car's tires. And then decide which tire can provide all the important features that you desire to achieve the maximum performance from your Audi A6.
All tires that we listed above will give you an idea about some of the best tires available in the market, and in this section; you will learn what makes each tire different from the others and how you can choose the best tires for yourself.
How to choose the best tire for your Audi a6
The most important thing that you need to look into tires is their comfort and durability in the long run. If the tire lives up to that then you should consider that tire otherwise it will be a waste of money. Other than that it is important to look into the speed, traction, and temperature specifications for further classifying the tire that rated best on all of the things that are important and crucial for your driving style.
Another important thing is that you chose the right terrain tire according to your driving conditions; if you mostly drive in winter then winter and snow tires would be a good choice for you, and if you drive on highways and city roads then all-season tires will be the best fit with your Audi A6.
When to buy tires for your Audi a6
Mostly Audi uses Pirelli tires which have treadwear indicators in the grooves, so when the tread wear is on 2/32 then it is recommended time to replace your tires. If you have maintained a good check and balance of tires by rotating them; then all of your tires would be on the same tread level and you need to change all four tires at the same time. Otherwise, the treadwear of the front tire might wear off earlier and then you need to change tires which is not a good thing. That is why it is important to do maintenance of the tires constantly to keep them running for longer miles.
What tires are not preferred for the Audi a6
As the Audi A6 is a luxurious car the only condition or terrain that might not be suitable for this category of cars is off-road or all-terrain tires. Because all-terrain tires work well with trucks and heavy vehicles due to their build and body. If you like the drive of all-terrain tires then it is totally up to you to go with it but it won't give as good performance as all-season or category tires would. All-season tires have the capability to run in any road condition weather if it's snow or mud terrain without damaging their tread, that is why all-season tires are the best option for Audi A6.
The best tire for Audi a6
Michelin crossclimate 2 is the best tire for Audi A6, actually it is one of the best tires that are available in 2023. It is a premium tire that will provide the best performance that you have always desired. Not only it is a comfortable and high-quality high-performance tire, but it is also one of the most durable tires in the market due to the advanced technology that matches the standard of luxurious performance cars. The thing that separates this tire from others is that; it is one of the latest tires that gained quite impressive reviews and ratings about its performance due to its all-year-round comfort and treadwear durability in a very short time.
Conclusion
These are some of the best tires for Audi A6 that you can attach with any model of your car; just check the size of the tire and the size of your rims to make sure the fitment is correct. It is all up to you to choose tires from the category that you prefer, and you have a similar pattern to drive in that condition.
Also, if any one of you has any experience with these tires; then please share it in the comment section so that other buyers can relate to it. And if you have any queries related to Audi A6 tires, then you can freely leave them in the comments section.