Last updated on October 19th, 2023 at 12:24 pm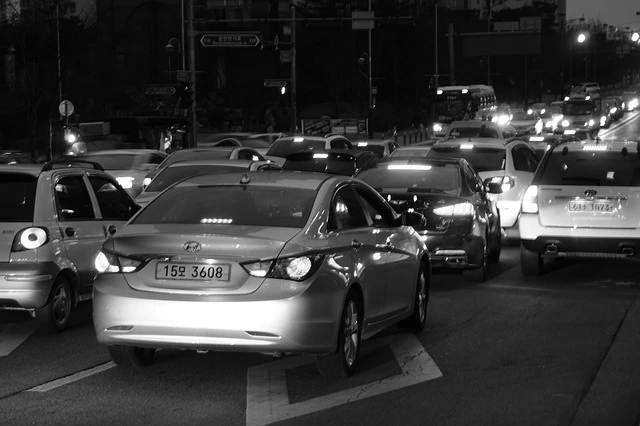 ---
According to surveys and our research, most people recommended the best tires for Hyundai Sonata are all-season tires. Because of the build of this car, it is a mid-sized car that is perfect for daily driving whether it's jammed on city roads or highways. It is a good economical car that saves fuel and money, and if merged with good tires, its features improve in many ways.
The tire we choose that will work perfectly with the Hyundai Sonata are, "touring all-season tires". Because no one would take their Sonata to travel the off-terrain until there was an emergency. That is why we recommend all-season tires that will perform in any road condition and provide all-year-round performance.
Touring all-season tires for Hyundai Sonata
The good thing about touring tires is that they can give an all-year performance in any road condition. The reason people prefer touring tires for their cars is that they are more durable, comfortable, and excellent on highway rides. However, touring tires are more expensive than performance tires and provide premium performance for your Hyundai Sonata models.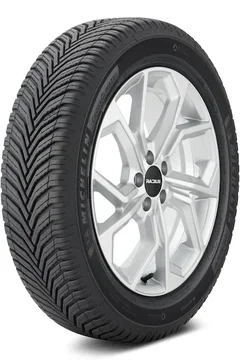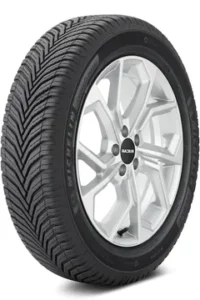 Michelin crossclimate 2 is one of the best touring tires for mid-size sedans in 2023. As It is a grand touring tire, it delivers the most comfortable and quietest ride among any other tire in the market. The new design and advanced technology make it a perfect tire to drive in any weather on the road. It delivers confident traction, grip, and cornering in wet and dry conditions.
Along with that, the tire is good to drive in light snow conditions, while providing stable handling and quick brakes. With all these features, the tire has a durable tread that will keep your car moving for more than 60k miles. With that being said, this Michelin tire is the best option for your Hyundai Sonata, beside its high price, there is nothing to complain about this tire.
---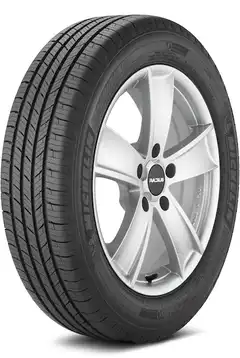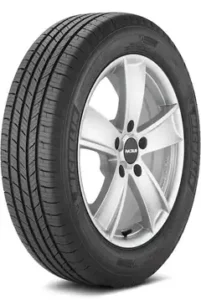 The best in the business touring tire, this Michelin Defender T+H is one of the best tires for new and old sedans, coupes, and crossovers. No wonder it is made by Michelin, the best tire manufacturer in today's world. The tire has all the features that an all-season tire needs; with the ability to drive in the snow while providing smooth handling and traction.
Those Hyundai Sonata drivers looking for all-season performance with light snow traction and grip must choose this Michelin tire. Because it does not only provide traction, grip, and perfect cornering; it provides a smooth drive with excellent handling, brakes, and a quiet ride even at high speed. The sidewall and interior of the tire make it more durable, along with the 80000 miles tread warranty, which is something more than enough for everyday Sonata drivers.
---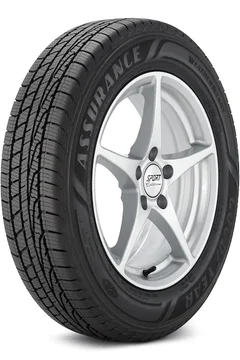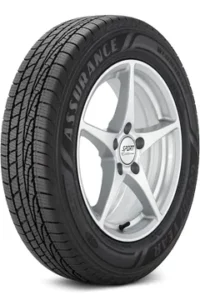 The known and locally manufactured brand of the United States; Goodyear is one of the most popular tire brands in the United States nowadays. Due to their hundred-year of experience and advanced technology, they satisfied their customer which led them to continuously buy tires from Goodyear in the future. This Goodyear Assurance WeatherReady is an excellent tire for all-year performance in all-season, even in heavy snow terrain. With a 3PMSF certificate, it can handle the harshest conditions of the snow without damaging or wearing off the tread. It is a strong and durable tire with 60000 miles treadwear warranty with a strong sidewall and tread design for longer life.
---
pirelli cinturato p7 as plus 2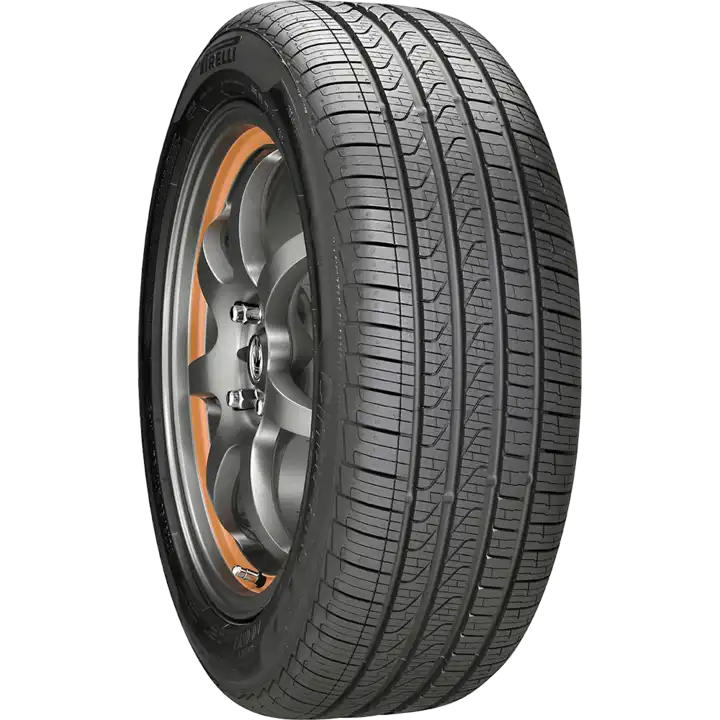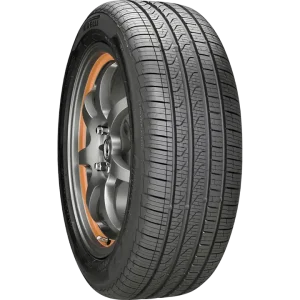 This Pirelli Cinturato P7 AS Plus is a grand touring all-season tire that delivers durable rides for a longer period. It is an excellent tire to take a ride in dry, wet, and light snow conditions. The comfortable tread allows you to achieve a quiet and smooth ride with your luxurious vehicles. The sustainability feature provides low rolling resistance for the betterment of nature while maintaining good fuel mileage. This tire is one of the best tires for Hyundai Sonata as it is built to fulfill the requirement of luxurious cars by providing smooth and comfortable rides all year round.
---
BRIDGESTONE DRIVEGUARD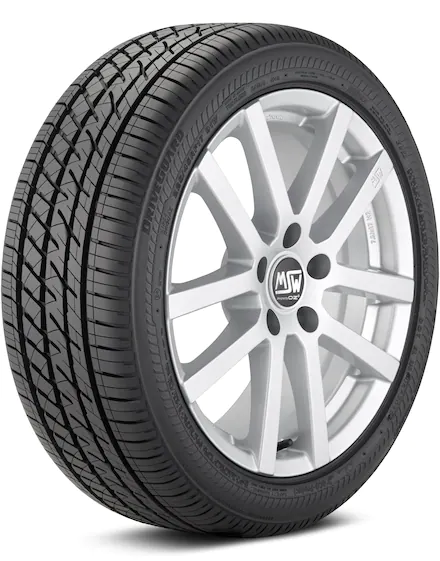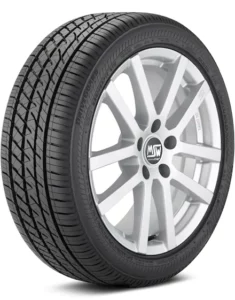 If you ever experienced a puncture with a non-run flat tire, you can feel how hard it is to carry on with this situation. With Bridgestone drive guard run-flat tire, you can drive your Hyundai Sonata with a puncture for 50 miles without hurting your wheel or tires. This all-season touring tire is excellent for all-year-round performance; whether it's dry or wet or with little snow, you will be guaranteed to get a superb performance. 
The enriched silica compound with asymmetrical tread design provides smooth handling and brakes along with hydroplaning resistance in wet conditions. The cooling fins create airflow around the tire to make the tire cool in a hot situation and a nano pro-tech rubber contact with the ground in a manner that evenly distributes the treads. It is also a durable tire with strong shoulders and sidewalls with a 60000 miles tread warranty for long-life comfort and performance.
---
CONTINENTAL CONTROLCONTACT TOUR A/S PLUS
The head-to-head competitor of Michelin Defender T+H, both of these tires are similar in price, quality, and durability with a little bit of difference in features and comfort. In general, we can't say that any tire is better in comfort than Michelin Defender T+H. Still, this continental control contact is better in other features like better fuel economy and low price. However, both of these tires are durable tires with 80000 miles treadwear warranty.
Contact Pro is also an excellent choice for your Hyundai Sonata due to its quiet ride and gas mileage; it outperforms industries biggest brands of tires because of the advanced continental technology and professional engineering. It performs extremely well in all-season conditions; by providing grip, cornering, and traction on a dry road, with hydroplaning resistance and traction on wet and light snow surfaces.
---
GENERAL ALTIMAX RT43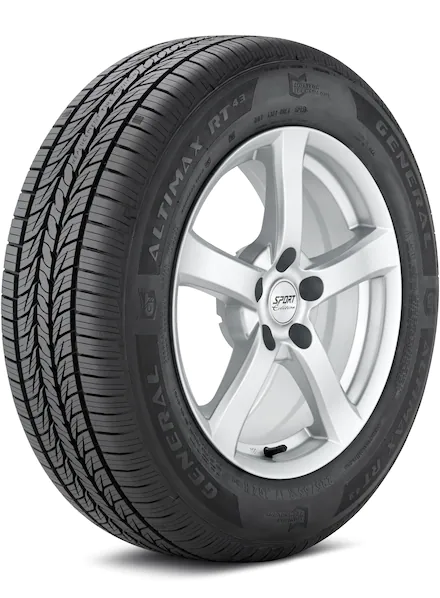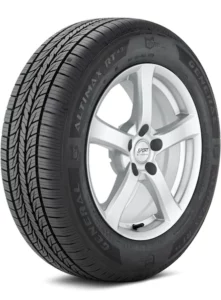 The advanced technology and features make this tire the budget-friendly and high-quality all-season touring tire for Hyundai Sonata. Suppose you are looking for an economical tire with similar features that expensive brands provide. In that case, this general Altimax RT43 is a good choice for you.
With low surface technology and peak, the anti-slip design offers longer tread life with traction and grip in all-season conditions. Also, never doubt the alignment and life of the tire with a visual alignment indicator and replacement tire monitor that will keep you on track with your tire. The low price doesn't mean that it will be less durable than other tires; it has one of the longest tread life warranties of 75000 miles in the all-season tire category.
---
COOPER CS5 ULTRA TOURING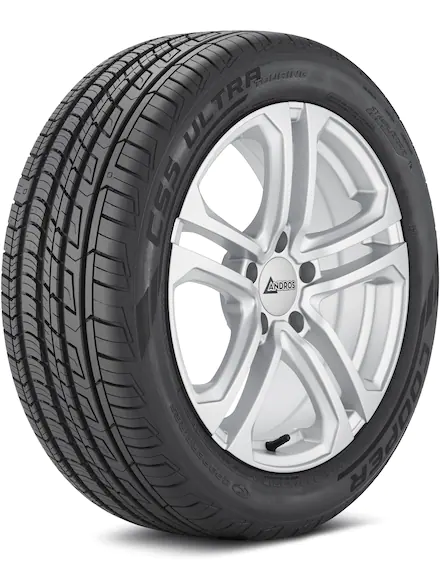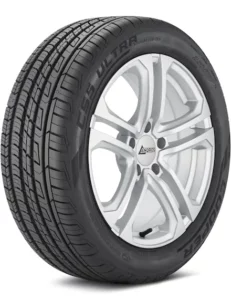 More toward performance tire features like smooth handling, high speed, and better cornering; this Cooper CS5 ultra touring tire is excellent for an all-season drive to get great traction, cornering, and grip on wet and dry roads. Get a nonstop performance with this premium quality tire that is built for sports and luxury vehicles; with durability and a warranty of 70000 miles. 3D sipes and shoulder block grooves give moderate traction in light snow conditions and great grip and traction on wet roads with hydroplaning resistance.
---
Buyer's Guide for best tires for Hyundai Sonata tires
Before buying the best tires for Hyundai Sonata, you need to know some insights and technicalities that would help you better understand the uniqueness and quality of the tires. Because every tire is different in its different way, it's all your decision to first decide what are your priorities and based on that choose the tire that matches your expectations. The listed tires above gave you an idea about the best tires that you could choose, in this section, you will learn why and how you should decide between these tires, and which one is perfect for your Hyundai Sonata.
Hyundai sonata terrains support
The good thing about mid-sized sedans is that they are versatile and perform well in different terrains and conditions. By changing tires you can drive this car on mud terrains and icy roads of winter or on high-speed highways. It may not be a good option for off-road rally driving but still, it can stand in that terrain. That is why it's totally your call to decide which terrain you are going to drive your car on and accordingly choose the specific conditions tire. If you don't usually drive-through different terrains then all-season tires are the best option for all year around smooth driving experience.
Features to look at when buying tires for Hyundai Sonata
The most important thing to look at in any category of tires is how comfortable their drive is and how long it will last in the future. If the tire is quite comfortable and able to cross 40K miles then this tire is good to go. Although there are many tires that will give you more than 80K miles, but 40K is the minimum number. Another important thing to consider is the tire's speed, treadwear, and temperature ratings, these things are not as important but if you need something that gives you maximum performance then these small specification matters a lot.
The best tire for the Hyundai Sonata
Michelin CrossClimate 2 is the best all-season performance tire for the Hyundai Sonata due to its all-year-round versatility and comfort. This tire will give the best experience with your Hyundai Sonata in all-season conditions due to its ability to drive on high-speed highways, mud, and winter conditions. It is one tire solution for your all-year all-season driving worries. Along with that, it has one of the best and most long-lasting treadwear designs that provides the best performance in the long run without compromising or decreasing the average mileage of your car.
When not to buy an all-season tire
It is not necessary that every driver has the same driving conditions, so if you are a driver of a Hyundai Sonata that only drives in winter or off-road terrains then all-season tires will not be a wise choice for you; because all-season tires are good for the city and highways road driving where they will perform the best, but when it comes to off-road and snow driving then, specific category tires will be the best option for you like winter or mud-terrain tires. They will be more comfortable and provide long and durable performance without wearing out early.
How long do tires last with Hyundai Sonata?
The life of tires totally depends upon the tire and the manufacturers of tires. The premium quality will give more miles than other cheap quality tires. However, the car model and maintenance of tires play a vital role in improving the life expectancy of tires. If you do proper maintenance of tires by rotating and tunning tires then they will always reach the manufacturer's warranty miles other than that, tires will wear off earlier than the expectancy. That is why it is important to maintain a proper level of your tires to get the best results from tires.
Conclusion
These are some of the best tires for the Hyundai Sonata available in the current market; all of these tires are available in different sizes and inches, so if you would like to moderate your car, then you can still go with these tires. However, we choose those tires that are available in 15, 16, 17, and 18 inches tires because these are the inches that OE tires come with sonata.
That is it from our side; if you'd like to add something about these tires or have any experience with these tires, then you can share it here so that other buyers get help from it. Also, if you'd like to further learn anything about these tires. In that case, you can ask us anything in the comment section we will answer you ASAP.