Last updated on June 18th, 2023 at 01:20 pm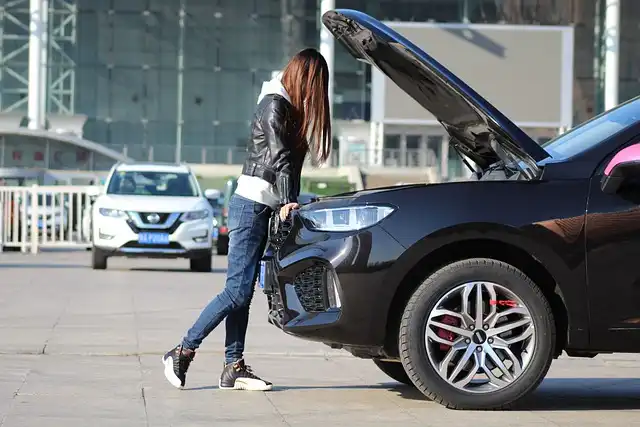 ---
Installing a wheel cover on your tires brings stunning looks and protection to the wheels of a car. That is why we came up with the best wheel covers that will protect your wheels, nut, and bolts along with providing stunning looks to your car.
Before making any decision about buying wheel covers, make sure that the size fits on your wheels. Because there are different wheels available for different vehicles, that is why we separate wheels on the basis of their sizes. Some of these caps are available in all sizes so take a look at their product description to verify your desired size. Without wasting any time, let's dive into the wheel caps that are best in performance and looks too.
Table of Contents
Best 14 inches wheel covers
Pilot Automotive WH553-14S-BS Wheel Cover
This WH553 is one of the best wheel covers of pilot automotive and also the best seller on amazon. Due to its unique design and strong materials, it protects tires and wheels from rust and other tire-damaging materials while adding a stunning look to your car.
It is a universal fit wheel cap that is available in 14-17 inches wheel caps; due to the micro-adjustable retention system, it fits perfectly on tires and rust-resistant abs, and corrosion construct protects its durable finish and color from rust and water. Pilot Automotive WH553 wheel covers proven to be one of the best covers that fit most of the vehicles and sizes. Just make sure that your wheel is not built with alloy because it only fits on steel wheels.
---
Pilot Automotive WH522 14 inch wheel cover
Similar cap from the same brand with a different look and construct. The Pilot Automotive WH522 wheel covers protect tires and bolts from rusting; due to the high impact ABS plastic, it won't get rusted and keep protecting the wheels of the car. It is also available in 14-17 inches that fits nearly all of the vehicles available in the market.
The adjustable fitment makes sure it is seated well on the wheels that make it easier to use. Pilot Automotive WH522 wheel caps are great for improving your old or new car's looks while also providing protection from rocks and water to the wheels. It won't fit on alloy wheels, so be sure that you have steel wheels attached to your vehicle.
---
Pilot WH544 14 Inch Wheel Covers
The versatile wheel cap that is available in universal sizes from 14-17 inches and in different colors gives the iconic looks to your car while providing safety too. Pilot WH544 Wheel Covers are excellent for an affordable upgrade to your car's appearance. An adjustable fitment keeps the covers fitted on your wheels, and ABS plastic build makes it durable caps that protect your wheels for a longer period. If you want a unique and customized design for your car wheels, then Pilot WH544 Wheel Covers will be perfect for your all-sized tires. The same problem comes with these caps too It is not installable on alloy wheels; you must have a steel wheel to use this Pilot WH544 Wheel Cover. 
---
Best 15 inches wheel covers
Pilot Automotive WH555-15GM-B 15 inch wheel cover
Scary-looking spyder design that boosts your sports cars or passenger cars appearance at a very economical price. Pilot automotive WH555 wheel covers provide protection to your wheel and bolts while also delivering a world-class look to your tires. Very easy to install with advanced fitment, and ABS plastic improves its durability. Hence, it stays the same even after years of car wash and harsh terrain driving. Due to the Pilot automotive WH555 wheel covers design, it is only available in 15 and 16-inch sizes that are useable with most cars; just make sure you have a steel wheel in your vehicle.
---
Alpena 58259 VR Carbon Wheel Cover Kit – Black – 15-Inch
If you are a fan of the satin gunmetal finish, then you should consider Alpena 58259 wheel covers in your list. It provides the best satin finish with sporty carbon texture to your wheels while also adding a protection layer to your wheels and nuts. Due to the adjustable fitment, it seats really well on wheels, and ABS plastic resists rust, rick, and watermarks to provide a long durable performance. However, it is only available in 15 and 16 inches, but it can fit most of the vehicles with these wheel sizes.
---
OxGord 15 inch Hubcaps Wheel Covers 15 inch
Best replacement wheel caps for your Toyota Corolla and other GM cars. OxGord wheel covers are very similar to the original equipment wheel caps of the corolla, even better performing than that. It is very easy to use, no mechanic required, and with adjustable fitment, it seats tied onto the wheels. The wheel caps are made up of strong material to increase their durability and protect it from rust and watermarks. It is available in only 15 inches wheel caps, so check your car's fitment before buying these multi-color OxGord wheel covers for your car's wheels.
---
Best 16 inches wheel covers
Pilot WH546-16B-BS Universal Fit Premier 16 Inch Wheel Covers
Give your car a completely new look with these Pilot WH546-BS wheel covers. Available in 15 and 16-inches and 2 colors, this wheel cap will definitely improve your car's look while providing safety from rust and corrade. It also protects the wheel and bolts from water stains and ricks that damage car wheels. With these Pilot WH546-BS wheel covers, you can get both great looks for your car and safety and protection for your tires and wheels. With adjustable fitments, it seats really strong on wheels; just make sure that you have a steel wheel; it won't sit on alloy wheels.
---
Pilot (WH527-16RE-BX) Cobra Black 16 Inch Wheel Covers
The reason for using so many pilot automotive wheels caps is that they are one of the biggest and most popular wheels caps providers in the market. With their unique design shape and sizes, they target ea market with their new products. This Pilot WH527 cobra black wheel cover brings a new look to your car's with safety and protection to the car's tires and wheels. Easy to use, along with micro-adjustable fitment and ABS plastic that keeps the wheel cover protected from rust and corrode. These wheel caps are only available for 16-inch steel wheels; make sure you have the right size and don't have alloy wheels to save your time and money.
---
XhuangTech Wheel Cover (multiple colors)
The customizable XhaungTech wheel covers are available in 7 different colors with adjustable 14-16 inches wheels. By adding these wheels caps on top of your car's wheels, they will boost the car's looks while adding protection from rust and water stains to the wheels and bolts. You can choose any color according to your preference and whatever color your car matches with. XhaungTech wheel covers are an affordable upgrade to your car's appearance with advanced fitment and strong material for durable long-life performance.
---
Conclusion
These are some of the best wheel covers available in the current market. We collected these covers based on their reviews and buyers' comments with their unique shape and design. So if you have any disagreements regarding their quality, you can always share with us in the comment below. It will also help others in making decisions.
Also, if you like this article, then tell us in the comment section and if you are using any one of these wheel covers, then share your experience too. Also, we wrote an article about top wheels in the current market, read that as well to get the set of wheels and wheel covers together.