Last updated on May 5th, 2023 at 07:04 pm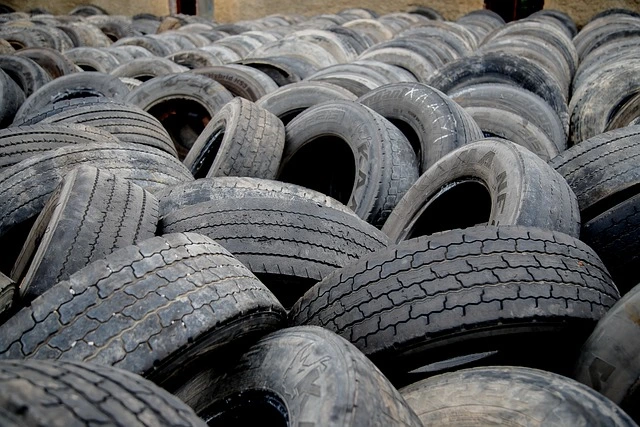 ---
If you read any article on the internet, most of them highlight quite the same methods of dealing with your old tires. In this article, you will learn some techniques that will help you utilize old tires in the best way possible.
Most people burn their tire or dump it into the trash, and the rubber on the tire doesn't dissolve easily. That is why Recycling or utilizing your tire just not only helps you but also reduces waste which is very crucial in this age of climate change. To safeguard environment and get the most value from a tire, always find the best way to use a tire.
Retread your tires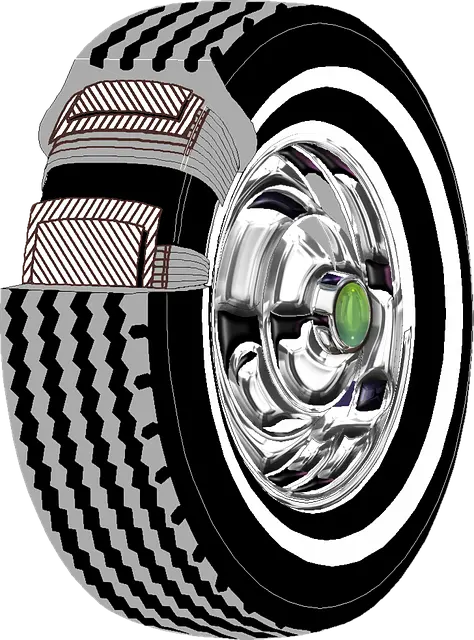 ---
If you want to continue using your old tires and you trust their sidewall and other components are strong enough to run further, you can retread your tire. There are some companies who retread tires which cost you some money and get you going for many more miles. However, you should first inspect carefully if the tire is in good condition to safeguard your driving on road. 
Sell it before
If you want the return of tires, then you should sell tires sometime before the tire totally wear off. If you have a tread left of 4/32, at this time you can sell tires to a second-hand tire supplier. In most, Asian and African countries tire sell at a good rate, and you can also get some dollars which can lower the cost of a new tire. 
Recycle it as a table or vase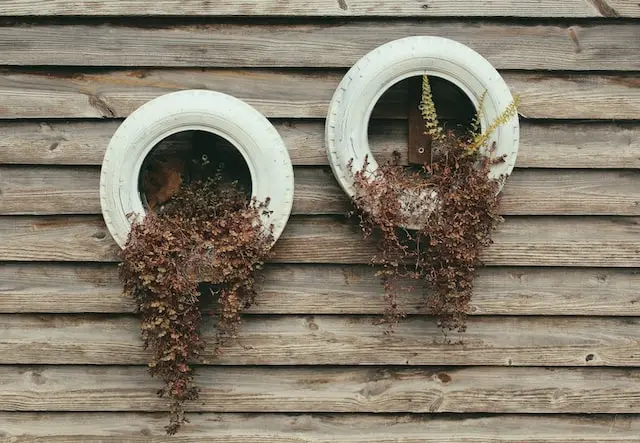 ---
The most common option for utilizing tires is that you can make some living out of them. You can use them as a table or chair, you can use them as decorative items by adding some colors and flowers. You can also use it as a gym tool to build your muscle. There are many arts and crafts available on the internet where you can get an idea of how to utilize old tires.
Sell the rubber
If your tires are totally worn off, then you can also sell them to rubber companies that many manufacture different accessories from them. The rubber of tires can be utilized for manufacturing shoes, furniture, mobile accessories, and other stuff. This is a very fine recycling method that will also benefit you.
Use them as a defense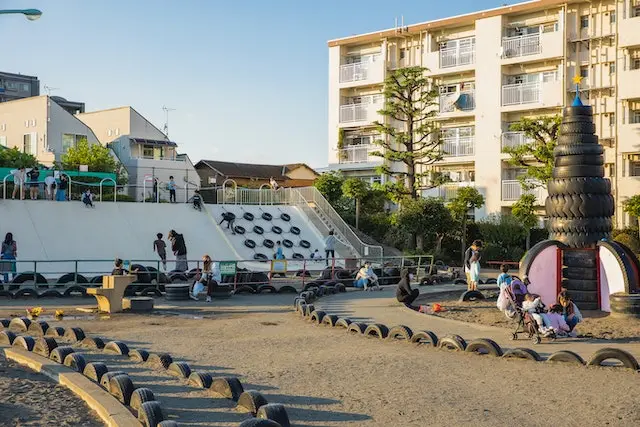 ---
If you live on the ground floor, or in a land house which most US houses are, then they can be used as a defense to stop robbers and other animals to interfere with your property. Just set them up in a way by adding some defensive layer under them and you will find the best defense for your house with these old tires.
Use with different machines
If you use a lawn mower, live in an RV, or use other machines that require big tires, you can use your old tires to put with your machines. If the size seems big, you can cut them and make them in the shape you want. This will improve the movement of the machine and utilize your tire in the best way possible.
Keep them for repairing
The rubber of the tire can be utilized to repair and replace some parts of your house or other tires. You can take a piece out of your tire and fix the puncture of your new tire as well. Even though it requires expertise, with the right method you can make good use of it. Also if you like to save your house floor tiles, you can put rubber pieces under the table or chairs to avoid them from making scratches.
Conclusion
It is a very good exercise to recycle tires. As we mentioned tires are very harmful to the environment if not dealt with well after their life. Using them miscellaneously and making full use of them improves the lifestyle of yours and the environment in which you live.