Last updated on May 25th, 2023 at 12:03 pm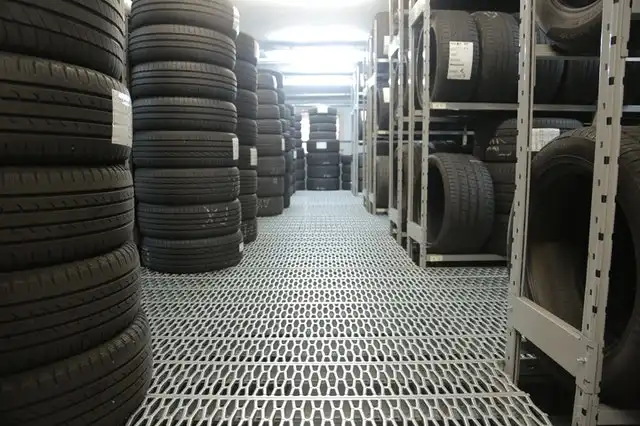 ---
There are specific and essential things that you need to consider before making any decision about buying a new tire. If you have ever bought tires in your life, then you must have knowledge about these points that we're going to discuss further in this article, but if you are a new tire buyer, then we would highly recommend you to read the complete post to choose better tires for your cars.
First of all, there is no difference between buying the tires online or from the shop; the factors to consider will remain the same in both conditions. Also, buying online from known retailers is safer, and you can read more about tires. With replacement and check-in warranties, you can replace tires in case of any fault in tires.
Let's start from the beginning of the process and walk you through the process of buying new tires; all of these factors are important. Still, if you want to show leniency at some point according to your likes and dislikes, then you can go with your choice too.
The size of the tire
The most important thing is the tire size when it comes to buying new tires for your vehicle. Because you can not fit any tire of any size to the wheel of your car, it is essential to have information about your wheel hub size and how many inches of tires you require for your rear and front wheels. The best way to save your money and time from wasting is that you check your previous tire size or user Manuel and, based on that, search for tires. Learning how to read tire size is also important because there are different measurements that you will have to deal with, so it's better to read about tire dimensions before looking for new tires.
driving terrains and the category
Not every premium tire or best-brand tire will deliver the performance you would love, so it is better to choose the tires that fulfill the requirement you are looking for. There are different categories of tires. Two of them are mostly used in the tire industry: performance tires and touring tires. So based on your driving style and frequency, choose between these tire categories to get the results you wanted from the tires.
Another important thing is what terrain you usually drive your car is it more on-road and highway drive or off-road and winter, mud drive. This is more important than choosing the tire category so that you select the right tire for the right situation. There are all kinds of tires available to deal with different terrains and seasons and also if you want one tire for all terrains then there is also an option for that, you just have to think for yourself that which tires do you need the most.
Price of the tire
Some low-quality brands charge more than their tire's worth. That is why you need to do research on tires that are stronger, more durable, and provide more value at a reasonable price. It is not about how high or how low the price is because the premium quality tires are expensive but deliver the best value you could ever get. It is about how reasonable the price is; if you see some tires with a high price and not offering much value or having some negative reviews, we recommend you avoid choosing those tires for your car.
Specification related to speed ply and run-flat
Some of you are road drifters and love to drive with speed, or if you want tires that can carry more weight than ordinary tires, that's where the specification plays the role. The speed rating, load index, and load range are indicators of tires' capabilities. That is why you should look for tires specification, and if the tire has run-flat built, it is better in most cases, but usually, run-flat tires are more expensive. So if you want to save some bucks, then you can also drive with non-run flat tires. There won't be a difference in performance; it just won't be driveable after a puncture.
Tread Warranty and brand
Quality tires have two important things, and it is important to keep both of them in mind if you want the best tire buying experience; How long it will be driveable and how comfortable the ride it can provide. To measure the durability of the tire, there is a certain treadwear warranty given by manufacturers to ensure buyers that this tire is capable of running for that many miles. So if there is not any warranty given by the manufacturer and you have not had any experience with these tires and also if no one has shared their review onto it, then we would say that it's better not to take any risk on that type of tire. There are some brands that offer check-in warranty and warranty in years; these are the tires that are more secure and worth their costs too.
Conclusion
These are some of the most important factors that you should keep in mind whenever buying tires for any type of your vehicle. Make sure that what kind of performance you need from your tires. Based on that, research on the internet and asking questions to the retailers give you a better understanding of the market. You can make the best decision for yourself. Also, if you have read this article, you can start your research and execute your tire buying process properly.
That is it from our side; if you still have any unanswered queries, you can leave your question in the comment section. We will reach you as soon as we read it. Also, if you want to learn more about tire-related stuff, you can visit our tire guide section to read on different topics.