Last updated on December 3rd, 2022 at 03:00 pm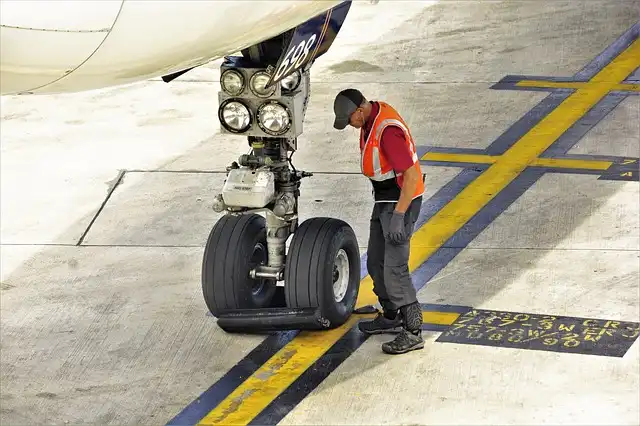 In simple words, a wheel chock is a tool that stops your vehicle from accidental movements when you are changing your tires; or your vehicle from getting extra push when you are loading stuff. It comes in different sizes and shapes based on the tire's diameter and the vehicle's weight. So before buying it, make sure to check both of these parameters to get the perfect wheel chocks for your vehicles.
Wheel chocks also build with different materials and in different shapes. Both of these things play an important role when it comes to chocks' durability and strength. So buy wheel chocks according to your requirement like; if you want to use chocks indoors for a low-weight vehicle, then plastic chocks will work for you. But if you have a heavy-weight vehicle, then we would recommend you to buy rubber or steel-built chock because they can carry more weight and have more durability. 
how to use a wheel chock
There are not so many possible ways that you can use a wheel chock. A very simple and common method of using a wheel chock is by putting it against the tire in a direction where a tire can possibly move than pushing chocks so that they grip tires firmly.
Make sure that the tire and chocks place appropriately before starting any process because if the placement of the chocks is not right, then the wheel could roll away from the side of the chocks, and you could hurt yourself or others. 
how many wheel chocks are recommended
It totally depends on the work you are performing with your car. Like if you change a tire on a non-slippery surface, then only one chock will be enough for that process. Against that, if you are changing front tires and your vehicle is 2×4 front-wheel drive, then you have to put wheel chocks on both of the rear tires to get the confident stopping of your car.  
It is also recommended to use at least two wheel chocks because some low-quality plastic chocks can break during the process, and if the other chock will be there to rescue, then it is a good thing. Always put on the parking brake before doing any work that can roll your vehicle away. 
how tall should a wheel chock be
The recommended size of a wheel chock is ¼ of the size of the tire. Consider you have a tire of 20 inches, then you have to have at least 5-inch height of the wheel chocks. Because if the tire and chock height difference is more than ¼; then there are possibilities that the tire would roll if the surface is slippery. That is why it is better to have higher wheel chocks so that it guarantees you that your car won't move off the cliff when you are changing tires.
how to prevent wheel chock from sliding
If you have to slide under a car to repair or change any part and you are not certain that; the chocks will hold your vehicle from rolling, then it is better not to take that big of a risk. However, by placing the right chocks in the right place, you can make sure that your vehicle won't move at all. As we discussed above that the size of the wheel chocks is important when you have to ensure that your car won't move. Also, the placement of the wheel chock is crucial; place a chock in the center of the tire so that the contact between the chock and tire is straight. 
When done with placing the chock in the center of the tire, then push the chock by kicking it so that it firmly grips the ground and prevents sliding. You can also put a rock or some strong material behind the chocks so that they stick to the exact same place if the pressure increase. 
how to select the correct wheel chock
There are different chocks available with different features and shapes; it totally depends on you to analyze how much work you require from chocks and, according to that, choose the right chock for yourself. 
For example, if you are not a daily user of chocks; and you also use them indoors, like in your garage; then there is no need to buy heavy and expensive metallic chocks plastic, and rubber chocks will be perfect for fulfilling your desire. On the other hand, if you own a professional garage or a workshop, then, of course, you have to buy expensive and heavy-duty metallic and steel chocks that can resist corrosion and won't get rusted. 
Conclusion
Wheel chocks may look like the least important tools for your car; but they can save you and your vehicles from much of a big loss. That is why it is better to have them in your tools bag so whenever you have a flat tire, they are available in your car.
One last point is that; always try to find a straight road and put a parking brake on; so that your engine's functioning tires won't move when you are proceeding with your car. That is from our side; We hope that you have a safe journey whenever you drive.