Last updated on March 6th, 2023 at 02:24 pm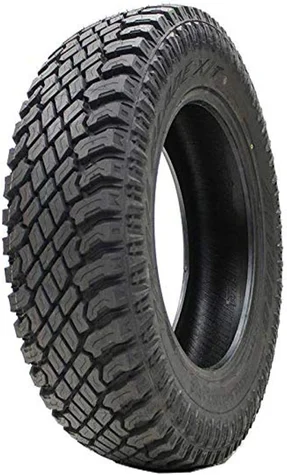 trail blade XT
Mud Terrain Tire
The Atturo Trail Blade X/T is a hybrid tire of mud terrain and all-terrain tires. Its shoulder and sidewall provide smooth drive on mud-terrain and all-terrain along with the road feel of the highway tires. It also comes with 45000 miles warranty.
On-Road traction/Grip
80%
Off-Road Traction/Grip
85%
---
Atturo Trail Blade X/T is a popular and affordable choice for hybrid driving on mud and all terrains. The quality and features are pretty familiar, but still, it cost least than any of its competitors. In this review, we will discuss every detail of Trail Blade and compare it with its competitors to clear out the difference between these tires.
Quick highlights
| | |
| --- | --- |
| Tire terrain | Hybrid tire |
| hydroplaning | yes |
| Vehicle type | SUVs, Trailers, and light trucks |
| Tire construct | Radial |
| Tread design | Deep tread |
Atturo Trail Blade X/T jumps into the category of a hybrid tire with mud terrain functionality and all-terrain drive. This construct aimed to give the buyers versatility and options to drive either on-road or off-road. The tire performs equally well on both terrains. Its design is built in a manner to dodge the roughness of the off-road while continuously performing well on roads. Also, the tread patterns and shoulder blocks bring grip and traction when rushing on snow and wet surfaces. It is one of the best quality tires at a very affordable price due to the cheap labor in Thailand.
The driving performance with this tire is superlative, with very minimal sound on the highways. The tire is very durable, and covers in 45000 Miles tread warranty for the customers' satisfaction. The performance compared to the price is not something its competitor offers with higher prices.
---
Atturo Trail Blade X/T design
Although Trail Blade X/T is manufactured in Thailand, its design is done in the USA by quartermaster Knives. Atturo used to collaborate with them in the past, and every time they get along very well. The design and shape of the tire are very stunning, with a solid black sidewall to protect tires from unusual bits. The fitment is very accurate with the availability in nearly all sizes of light trucks, SUVs, and Trailers with matrics and LT numerics. Well-organized engineering makes it better in both design and quality-wise.
Shoulder blocks
The shoulder of the AtturoTrail Blade X/T is built with strong rubber to protect the tire tread and sidewall from bursting from sensitive materials. It also gives excellent traction off and on-road with greater handling and brakes. Inside shoulders resist hydroplaning and tackle the water on a wet surface, and it also reduces the noise when driving on highways or other faster routes. The shoulder of tires is very helpful when rushing severe off-road because it not only protects tires but also delivers grip, traction, and control of the car.
Tread blocks
Tread pattern plays a vital role in snow and wet road driving. Because the only thing that separates normal tires from off-road tires is the tread pattern. In this Atturo tire, smaller center tread blocks with extra channels give wet and snow traction and reduce the sound of the tire. The tread blocks are linked together to bring stability on faster routes by reducing steering squirm. The vertical sipes improve the comfort and traction of tires on snow terrains.
Warranty and drive
A tire covered with a warranty gives self-satisfaction to the buyer. That is why most buyers prefer tires with a warranty. Atturo Trail Blade X/T is covered in 45000 miles treadwear warranty for buyer's satisfaction and also to gain the trust of the buyers. Their customer service is quite responsive; they even respond and guide even after the warranty period is over. That is another essential thing that lacks in its competitor brands.
Reason to buy Atturo Trail Blade X/T
If you are more toward driving mostly on-road and often mud terrain or vice versa, this Atturo Trail Blade X/T will serve the purpose. That is the essential purpose of its manufacturing to give on and off-road drivers smooth and comfortable driving on both terrains. Also, this tire is very versatile; it is good to go in any season, wet, dry, or snow; that does not matter. It will perform well. However, if you drive more often on longer routes or highways, we won't recommend buying this tire because it is not made for all-year-round performance. Similarly, it won't be helpful in severe snow conditions due to the lack of an in-depth treadwear feature.
conclusion
Atturo Trail Blade X-T appears to be one of the best tires in this category if we examine quality and price. It took points on price difference because its competitors are very known brands with a very high price too. Another good thing about Atturo Trail Blade X/T is its 3-ply sidewall which its competitors are not offering or lack in a ply or two.
These are some of the most essential things about Atturo Trail Blade X/T that we have mentioned in this review. This review is written by conducting research, reading, and watching videos. If anyone does not agree with any point, feel free to give their feedback we will look through it in the future. And if you like this review or if you are using these tires, then please share your thoughts with us; it will be beneficial for us. Thank you.