Last updated on May 2nd, 2023 at 06:04 pm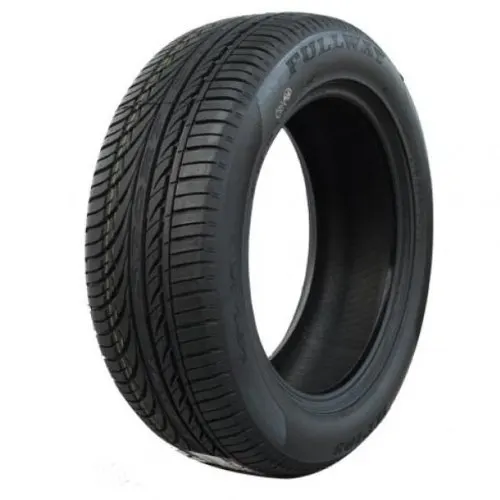 HP 108
All-season Tire
Fullway HP108 is among the cheapest tires of all-season tires with high performance and quality. It has a strong build with high-quality rubber for tire durability. Although it is not a popular tire in the USA, buyers who used it are quite satisfied with its performance. The treadwear is capable of at least running for 50000 MIles without wearing it off. Also, it performs well in winter, summer, and wet conditions and provides a comfortable and traction-free drive.
---
Fullway tires are manufactured by Qingdao Full Run Tyre, a Chinese company with 6 other brands of tire producers. Even though it is a Chinese company, Fullway HP108 is manufactured in Thailand. The company has been in this industry for over 15 years, rapidly increasing its sales and reputation among American buyers and other buyers worldwide. 
The price against the features and durability is considered reasonable. It is a perfect option for replacing old tires with these new affordable tires for long-term satisfaction. However, it won't deliver the performance compared to some premium quality brands offer. But for that, the price is multiplied by 2-3 times more.
So, in this review, we will discuss every aspect of this tire's performance, its durability, and if these tires are perfect for your driving requirement. Also, we will show the flow of this tire without any biases to present a clear picture of this product.
Table of Contents
Fullway HP108 All-Season
---
Attributes and features
Before making any judgment, the first thing we should consider is affordability, pair of 4 Fullway HP108 is worth less than one premium tire at this price; it is not fair to compare its features with premium tire brands. However, there is not any important feature that this tire lacks, while providing a comfortable and smooth drive.
Its tread is designed very attentively and considers all-season driving to give a smooth driving experience in all seasons, including highway driving. Also, the deep grooves help in hydroplaning; they resist the wet surface without causing traction and losing grip. It is very effective for all-season driving, especially on wet and drylands; just avoid driving them in severe snow and mud conditions because the sidewall on this tire is a little sensitive; it could destroy it. But in moderate conditions, the tire stands for all-year-round driving without causing any trouble.
Flows of the fullway HP108
Tires typically in this price range lack features compared to the pricey tires; it is common in the market. The same goes with this tire; it does not have the best hydroplaning tread design, but deep groves still work close to it. Also, the technology and material used in manufacturing this tire are not the same standards as premium tires. To save more than half of the price, these are the compromises customers have to carry.
Other than that, there is no other issue worth mentioning nor do any buyers have complaints about other issues. This is not something that concerns you before deciding on buying it or not because it has been a very positive tire among buyers. Other tires at this price come with more flow than this one. It is one of the best tires in the market at that economical price. 
Should you buy Fullway HP108?
The prominent feature of FullwayHP108 is its special price which is why we considered writing a review on it. Some buyers prefer premium tires for their brand-new cars or luxury cars, but not everyone has the same reason. Some people with daily driving for work and everyday driving prefer quality tires within the best price range. So if you are the type of person with an economic mindset looking for a replacement for old tires, Fullway HP108 should be somewhere on your radar because of the feature and tread life compared to its price. If you have the same priorities, we would recommend giving it a try; these are among the most positively reviewed tires in this price range. 
Reasons not to buy Fullway HP108
Fullway HP108 will work perfectly in moderate all-season conditions. But if you have plans to hit the severe snow and mud terrains, then we would not recommend going with them because the sidewall and treadwear could get hurt. Also, if you are looking for a noiseless, strong, durable, and comfortable premium drive in your luxury car, then avoid them, because these tires will not satisfy you entirely.
So, if you have a budget, then invest one time in premium tires like the Pirelli Scorpion AS Plus 3. They will be beneficial for your expensive car and yourself too. Avoid using them on brand-new cars because the purpose of these tires is to replace old tires; they might hurt the performance of your new car.
Conclusion
Fullway HP108 is one of the few tires which give a quality driving experience at the lowest price. Few other tires come under the same price range but lack in fulfilling buyers' needs. It has very positive reviews regarding its quality and durability, but it receives some criticizing reviews regarding sidewall width. The tire is slowly gaining people's attention due to its reliability, smoothness, and comfortable drive. it also ranks in Amazon's bestseller of July 2021. The tire is relatively new in the market; that is why people have never heard of it, but it will boost sales in 2023 for sure.