Last updated on March 20th, 2023 at 01:53 pm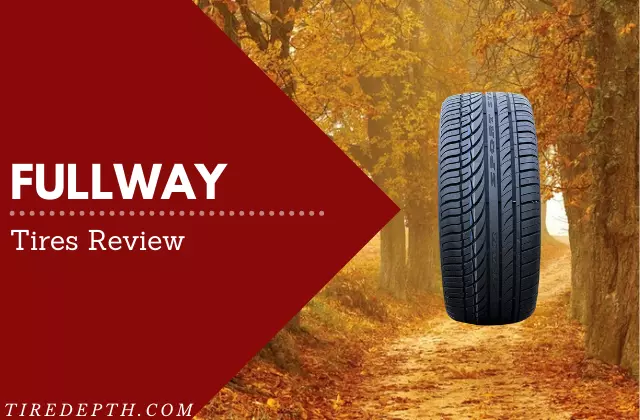 The Chinese subsidiary brand of Qingdao Fullrun Tyres; Fullway is a tire manufacturing company that offers high-performance summer and all-season tires at very affordable rates. The main objective of Fullway tires is to produce high-quality performance tires that are safe and provide value to their customers for a longer period of time due to their durable treadwear. Along with that the company also manufactures rubber by itself to make sure that the only finest quality of rubber utilizes when developing tires. That is why the Fullway tires are so popular in Asian, European, and American markets, due to their high-quality high-performance tires.
Fullway tires quick highlights
| | |
| --- | --- |
| Origin of Fullway tires | China |
| Started operations | In 2003 |
| Type of tire manufacture | Passenger car and light trucks tires |
| Tire categories | Summer and All-season tires |
| Price range | $68 – $344 |
| Ply ratings | 2-4 ply |
| Average distance covers | 20000-30000 Miles |
| Online retailers | Priority tires, Amazon And Walmart |
Due to their worldwide presence; Fullway tires have made good fortune in the past years, and deals closely with their international customers. They have opened a manufacturing plant in Malaysia, and deal with other big wholesalers in the united states to establish a close and friendly relationship with their customers. Due to their small product line and only working on one category, they have not yet grabbed the total attention of tire buyers. However, for their specialty in one category, buyers mostly recommend their high-performance tires for a safe, confident, and durable ride at affordable rates. 
Pros & Cons Of Fullway Tires
---
Fullway Tires Quality
Quality in terms of performance is really good of Fullway tires. They deliver confident traction, grip, and cornering in wet and dry conditions with proper all-season and summer rides. However quality in terms of treadwear is not as good, their tires get noisy after several miles, especially on high-speed terrains, also, the treadwear rating of the Fullway tires is not that high.
Most of their tires last for only 25–30k miles and you have to change them afterwhile. Still, at these affordable rates, you can buy 3 sets of tires for the same amount of money as you will get only 1 pair of tires of premium brand tires. If you want to save some money and compromise with comfort then Fullway tires are a good choice for your cars and trucks. 
Fullway Tires Pricing
Most of Fullway Tires' prices are lower than the average cost of new tires in the market of 2023 because they have manufacturing plants in China and Malaysia it took less cost to manufacture there. Also, these countries have cheap raw materials, labor, and utility which impact the cost of the tire. However, the quality of treadwear and rubber could not compete with the premium brand material, because tires manufactured in good prosperous countries like the US and European countries have better rubber and other materials which makes a tire more durable and safer to drive all year round. 
Fullway Tires performance
As most of the Fullway tires are stand in only one category which is the performance tire category; they deliver excellent performance in wet and dry conditions. Their tires deliver confident traction, cornering, and gripping on wet conditions; by providing hydroplaning resistance along with stable and responsive handling on dry fast tracks and on highways.
However, when it comes to the comfort and noise of the treadwear their tires are not that impressive in these factors; due to the old technology, the treadwear is not soundproof and makes noises on highways and fast tracks; which is quite annoying if you want a quiet and peaceful ride. Also, the comfort of their tires is not top-notch as compared to premium brand tires and makes discomfort when rough and unbalanced terrain comes. 
Fullway tire's positive points
Affordable rates
Fullway tire offers one of the most affordable rates in the market when it comes to high-performance tires. The reason for that is cheaper production and high production volume which brings economy of scale. However, the performance difference is quite noticeable between premium brand tires and Fullway tires.
Quick breaks and acceleration
As Fullway tires have only ultra-high-performance tires, the priority of their before making a tire is to make an impressive tire for one who loves to enjoy the fast tracks and highways ride. And that is the reason Fullway tires have really quick brakes and acceleration so that you get a safe and confident ride.
Quality treadwear
Along with performance Fullway tires have high-quality treadwear that runs for many miles before wearing off. One of the reasons for that is that they made the rubber and most of the other materials of tires on their own. So that they achieve the lowest cost and make the best tire possible for budget-friendly buyers. 
Fullway tires' negative points
Noise and less comfortability
One of the bad points of Fullway tires is that they are noisy on fast tracks after several thousand miles which is not good in any condition. On the other hand; their tires are also not as much comfortable as other premium brand tires are. These are the reasons that drop their tires from buyers list who are looking for comfortable tires.
No treadwear warranty
The Fullway tires do not offer any treadwear warranty which is not a good sign to build a consumer relationship. So if your tires get blown or wear off after one thousand miles of the drive there won't be any replacement which is risky for any buyer, that is why people only choose tires that have some reviews available so that they won't end up with low-quality tires.
Bad winter performance
Excluding summer tires, their all-season tires are not as good of a performer in winter and snow terrains. Because of the old technology and tread design their tire can not handle the harsh conditions of the winter and get slippery without gripping onto the snow. So if you have plans of driving them in the freezing season then you should be aware of the situation that you are going to face with Fulway all-season tires. 
Frequently Asked Questions About Fullway Tires
How good is the treadwear of this brand?
If you ask in the context of durability the tire is good to drive for more than 30k miles or more than that sometimes. However, if you ask about the comfort and noise of the treadwear; then it lies somewhere between moderate performance due to its noisy treadwear and less comfortable high-speed drives.
How comfortable and quiet these tires are?
As mentioned above, the Fulway tires are not that comfortable if you compare them with premium brand tires and give sloppy drive if you get to the unbalanced terrains. Along with that, the tires make noises on high-speed terrains especially when they cross the mark of 10k miles which is not a good sign for comfort-oriented buyers.
Why these tires are cheap?
One of the main reasons for their low-cost prices is that they manufacture their tires in China and Malaysia; which are relative to American and European countries' cheaper countries for production. Also, the raw material and rubber that used in their tire are mostly manufactured by themselves without involving any third party, to make sure to make their tires with the least cost possible.
What is their competitive strategy?
They use a cost-effective strategy to attract budget-oriented buyers who are looking for good tires at very affordable rates to get a smooth and confident long-running ride. Their primary focus is always cost; however, they always consider safety and durability in their tires to give the very best tires to their customers at economical rates.
Do we recommend buying these tires?
We would recommend their tires to all of those looking for a high-quality durable tire at affordable rates. The Fullway tire that we specifically would prefer is Fullway HP 108; which is the best tire that Fullway has ever created since its start. That tire has all the features that ultra-high-performance tires should have with very good rates. However, if you want a comfortable and quiet tire for your car then we would not recommend Fullway tires to anyone; because you won't get satisfied with their performance in the long run. 
Final words
Fullway tires stand among some of the few Chinese brands that offer their tires at affordable rates and also provide high-quality long-run performance. However, they have some pros and cons which you need to adjust if you are buying tires at these low rates. Their tires are excellent for all the drivers who want to achieve maximum speed with good brakes on tracks with their sporty and luxurious cars, so if you are one of them then give a try to these Fullway tires.