Last updated on March 20th, 2023 at 02:02 pm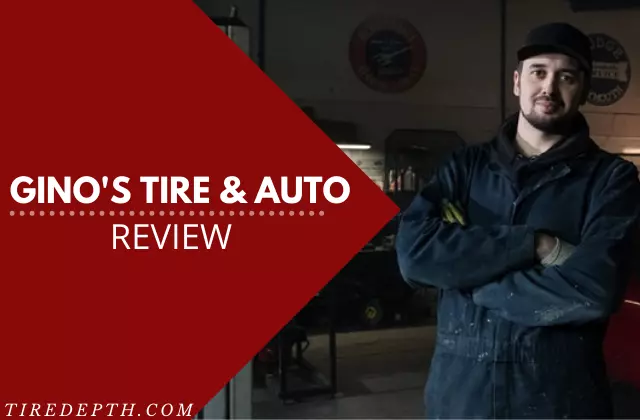 Gino's tires and automotive is a twenty-three years old tire repair and service provider that also sell tires at the best rates. They have been serving their customers by providing the best service that delighted their costumer and made a friendly relationship; so that they can trust them in the future. The purpose of their business is to give the best possible solution to car drivers by charging them the least amount for their services. That is the reason thousands of drivers in the united states, especially in California; trust their services and continuously go there if anything related to tires occurs on their vehicles.
Services Gino's Tires provide
All kinds of services related to a car engine, parts, and tires are performed in Gino's tires; which include alignment of tires, flat tire repairs, engine service, water fluids, rotation of tires, starter, radiator, brakes; and all kinds of services that your car need to be cured of. Other than mechanic services; you can also find new and used tires on gino's tires at the very best rates that you can compare within the market. All types and different brand tires are available at their shop in a variety of sizes so that they fit and sit with your wheels perfectly. So whatever problem your vehicle is having; Gino's tires have all the solutions to get your car back on the road. 
Rates of Gino's Tires
Gino's tires are known for their best rates in the market; with excellent service, their rates are also an important point of their good name in the industry. Some of the services related to the engine usually cost higher than other repairings; still, if you would go somewhere else and compare the rates with gino's tire charges you will find a big difference. Along with service; the new and used tires that they sell also come with an excellent price and are less than the market rates sometimes. Because the main purpose of their business is to spread their service throughout the united states by making more customers than earning more profit.  
Gino's tires authority
Gino's tires is an authorized retailer and auto repairer with years of trust and reliable services and thousands of satisfied customers all over the united states. Since their start; they have focused on making a good name in the market by providing services that satisfy customers; so that other people can trust their services. And so far they have done a good job in achieving their purpose. Along with that; the used tires that they sell are in-depth checked by them before they sell them to their customers; so that no one gets damaged tires which is not something that gino's tires would want to happen with any of their customers.
Customer reviews about Gino's Tires
Due to their friendly relationship and after-sales services, most of their customers are satisfied with their services. Also, they open up about the service they offer and how it helped them in solving their problems. Some of the reviews that we have gathered from gino's tires' Facebook page are: 
Customer FAQs about Gino's Tires
Do they sell used tires?
At gino's tires, you can find both new and used tires from a number of brands that are currently in trend in 2023. Most of the used tires have more than half of their tread life still left in them; before selling them they inspect the complete tire from its rubber quality to its shoulders and treadwear conditions; so that you get the finest tire at the best price.
How long do their tires last?
It depends on the tire and how much life is left in that tire whatever the condition of the tire; gino's tires guide you about how long it will at least last if you drive it with care. Also, they keep and buy used tires in good condition so that they will last longer and you don't have to change them after every year. 
Do they sell premium brand tires?
Gino's tires sell from Chinese brands to premium brands tires; mostly all kinds and types of tires are available at their center in many sizes; so that everyone finds the right tire for their vehicle at the very best and most affordable rates. 
Do we recommend gino's tires for service and purchase?
For service and repairs; gino's tires are one of the most reliable and trustworthy service centers you can trust for car and tire service; they not only solve your problem efficiently but also provide these services at very affordable rates. That being said; they also give after-sales service if your problem is not solved after a few days, you can come back and they will assist you again without charging you for the same problem.
For new and used tire purchases; gino's tires is still a very good option but it is not as big of a difference from other retailers' prices. Because most of the tires have the same prices whether you buy it from the brand shop or some other retailers; so it doesn't make any difference whether you buy it from them or others; you will have to pay some price for the tires. However, gino's provides free service of tire fitment and rotation if you buy tires from them, so it is always a beneficial deal to obtain from gino's tires. 
Final Words
Gino's tires is serving its customers for about 29 years; which is more than enough to earn a lot of experience while making customers all around the USA. They have the main center in big bear, California where they operate their main business. From the start, they have served their customers from California. Along the time they have upgraded their machinery and staff along with their inventory and built warehouses to store inventory and other machinery so that you get the best service at the ginos tires. With great service and tires, you will get the very best price that no one else offers at Gino's tires.