Last updated on May 25th, 2023 at 02:28 pm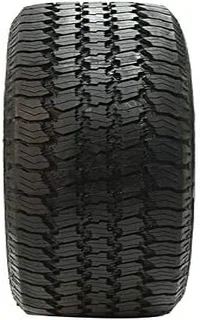 Wrangler ArmorTrac
All-terrain Tire
whether it is an on-road ride or off-road, these Goodyear Wrangler ArmorTrac tires will give a comfortable ride along with traction and grip in any road condition. No matter how harsh the road is, you can achieve high-quality performance by adding these tires to your light truck and SUVs.
On-Road traction/Grip
90%
Off-Road Traction/Grip
95%
---
Table of Contents
Goodyear Wrangler ArmorTrac quick highlights
| | |
| --- | --- |
| Tire type | All-terrain Tire |
| Price range | $140-$240 |
| Run-flat | No |
| Ply rating | 10 ply rated |
| Vehicles type | Light trucks and SUVs |
| Terrain support | Dry, wet, mud, and snow |
Goodyear being the top manufacturer of all-season and all-terrain tires with durable and high-quality performance tires. That is the reason they have earned the confidence of Americans when it comes to reliable and durable tires. The Goodyear Wrangler Armortrac does not get as popular as it should due to the fewer features and old design, but its performance is quite exquisite when it comes to off-and-on terrain rides. With a symmetrical tread design and large sidewalls, it performs really well on off-terrain and mud roads with center ribs that provide comfortable and smooth handling on roads.
---
Goodyear Wrangler ArmorTrac Features
How would you feel when you buy a new high-performance SUV or light truck for hitting off-terrains, but due to the lower strength of your tires, you just cannot achieve the performance you desire? So having a tire in your heavy vehicles like Goodyear Wrangler Armortrac can give you the best off and on-road traction with confident handling and a smooth ride.
It is a great tire for pickup trucks that require all-year performance whether it's off or on the road. And due to its strong build and high-quality materials, it gives excellent performance with an all-terrain, durable, and comfortable ride.
Tread pattern and design
The tread design and its pattern are really important when it comes to off-terrain and all-terrain tires. Because all-terrain tires usually have a wider and deeper tread design to slush the mud away from their tread. Also, the strong sidewall is necessary to deal with the sharp rock and other tire-puncturing materials. The Goodyear Wrangler Armortrac has a symmetrical tread design that makes it a proper tire for off and on-road hybrid tire along with the jagged and enhanced tread block; that provide proper handling and traction in the wet and rainy season. The open and deep tread grooves provide excellent grip off terrains with rim protectors, which is also helpful off terrain.
Assurance and warranty
Goodyear tires are known for their durability and long-life performance. That is why people don't really look toward the warranty they offer before buying their tires. Still, this Goodyear Wrangler Armortrac has a 45000 warranty for passenger car tires and 50000 for light truck tires; which is great for all-terrain tires. Because all-terrain and off-terrain tires have more chance of blowing up than ordinary tires, and if the tires have as many miles warranty, then the drivers can freely drive on harsh terrains without worrying about the durability of their tires.
Goodyear Wrangler ArmorTrac Specification
It is really important to have a little information about the tire's specs. Because an all-terrain ride requires comfort and a smooth ride, but along with that, it also requires speed, load range, and tire strength to drive properly on off roads.
The Goodyear Wrangler Armortrac can reach up to the maximum speed of 106. The speed and other ratings may differ if you go with the different sizes of the tire. As you know, it is a ten-ply-rated tire. It is a perfect choice for heavy-weight vehicles like 'SUVs and light trucks also; it can carry 3197 lbs on each tire, so it is also a good choice for pickup trucks and RVs. Along with all that, it has a tread indicator that notifies you whenever the tire's tread is going to wear off. Which will help you in the long run when the time comes to change a tire.
Goodyear Wrangler ArmorTrac Performance
All-terrain tires have to be good in on and off-road terrains because they are the only terrain on which buyers will mostly drive their cars. Considering the fact Goodyear Wrangler Armortrac performs great on the road due to its symmetrical tread and tread blocks. They provide stable drive along with proper handling, traction, and grip in wet and dry road conditions.
When it comes to off-road rides, it also provides extraordinary performance in that terrain too. With an open tread pattern and rim protectors; it gets excellent traction and grip along with the safety from damaging tire materials. Also, the strong sidewalls and shoulders help in improving its grip in harsh and uneven terrains and provide smooth and confident handling.
Why not to buy Goodyear Wrangler ArmorTrac
There are several situations in which we would recommend you not buy this Goodyear Wrangler Armortrac tire. Because it is an alt terrain tire, especially for sports utility vehicles and light trucks, and if you try to roll them with mid-sized vehicles, then it won't be worth anything, then a mess.
Also, these tires are not good at all in the winter season. So if you want to go somewhere cold, you have to change your tires every time you visit that terrain. that is why it is better to buy tires that can work in winter and on the roads. The sole purpose of this tire is that it gives excellent performance on-road and off-road. So if you don't visit off-road that often; we would recommend you buy all-season tires that will give excellent performance on roads with better performance tread life.
Final words
Goodyear Wrangler Armortrac is a perfect match for your sports utility vehicles and light truck for comfortable and durable performance. It can make sure that you don't have to change tires every time you visit off-road from on-road. Although these tires are not available in the market as they were before, you can find them in local stores and big retailers; still, they are good to use if you find a second-hand pair of these tires.