Last updated on May 25th, 2023 at 02:12 pm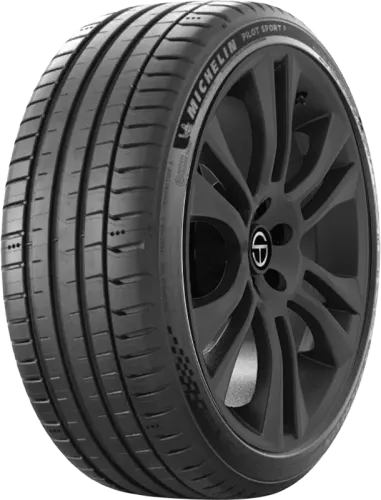 Pilot Sport 5
Max Performance Summer Tire
Break all barriers that come between you and a fast-track ride with this Michelin tire. The Michelin pilot sport 5 is the latest and most advanced feature tire that will deliver the type of performance that you have always wanted to achieve with your vehicle.
---
Quick Highlights
| | |
| --- | --- |
| Tire type | Max Performance |
| Price range | $237-$433 |
| Run-flat | No |
| Ply rating | 4-ply rated |
| Vehicles type | Performance Sedans & Crossovers |
| Terrain support | Dry and wet |
Michelin pilot sport 5 is a predecessor tire of Pilot Sport 4 with some improvements and features to stand out from its competitive brands. Pilot Sport 4 is already one of the best max performance tires that you can find in 2023; still, Michelin by following their customs bring the perfect tire that won't be left behind in any innovation. Pilot Sport 5 has launched on the 1st of march 2022 worldwide and in America; still, there are many online retailers who have not yet started selling these tires.
Michelin pilot sport 5 is superb when it comes to performance but its stylish looks make it an attractive tire that matches your expensive and stylish cars. The elegant sidewalls, advanced treadwear, fast brakes/acceleration, glossy shine, and sidewall printing make it a proper tire to run on summer tracks without compromising on comfort and noise. With the great success of pilot sport 4; this Michelin pilot sport 5 is going to be the next best tire for every sports car driver who wants to achieve the greatest performance on tracks.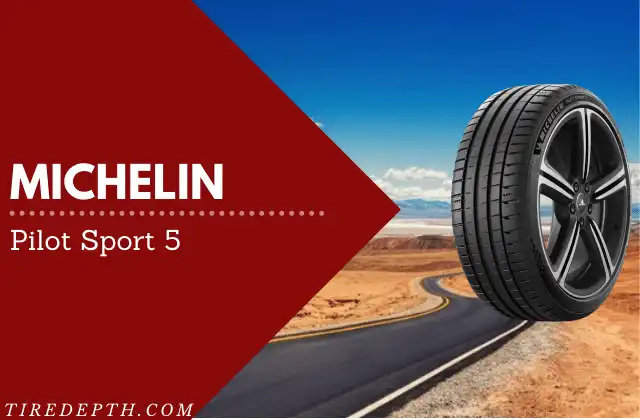 ---
Improvements compared to pilot sport 4
The pilot sport 4 was launched back in 2020 and got quick recognition from performance drivers due to its best performance ride at that time. Sport 4 was considered the best performance tire with no brainer at that time; still, there were brands like Goodyear and Hankook that were competing with it but Michelin pilot sport 4 overall performance was on the next level.
However, there were some areas that could be put into work to further improve the tire so that no one comes close to competing with Michelin, that is why Michelin launched pilot sport 5, their 5th generation tire with better handling, brakes, and gripping on wet and dry conditions of the road and tracks. Pilot sport 5 has been tested and proven to have shorter wet and dry lap times, with a more comfortable ride, and quick and responsive brakes for a safer ride. The tread life of sport 5 is also improved with fuel mileage and less noise on fast tracks.
There is only one close competitor at this time of Michelin pilot sport 5 is the Goodyear Eagle F1 asymmetrical 6. Goodyear has been giving a tough time to Michelin in most of the categories of tires by reaching and sometimes crossing the level of performance Michelin provides. The Goodyear Eagle F1 asymmetrical 6 is also a max performance tire for sport car drivers to enjoy a track ride, compared to the Michelin tire; this Goodyear tire has a better noise level, more responsive handling, and quick wet terrain brakes. So if you prioritize any of these features then eagle F1 asymmetrical 6 will be a good option for you.
However, the comfort level of Michelin is unmatchable, whether it is touring tires or performance tires; Michelin tires deliver the most comfortable drive that you can imagine. Also, pilot sport 5 has better fuel mileage, low rolling resistance which reduces fuel emission, and superior aquaplaning resistance on wet roads. With better looks and performance, we would rate pilot sport 5 higher due to its advanced and durable treadwear that keeps providing you with a comfortable and quiet ride even on fast tracks.
Tire specifications
| | |
| --- | --- |
| Speed rating | Y/186Mph |
| Load index | 84-108/ 1102-2205 lbs |
| Origin | Spain/Germany |
| Max. PSI | 50-51 psi |
| Rim diameter inches | 17"-22" |
Most of these specifications are similar to pilot sport 4 including the AA traction and A temperature rating. The major changes pilot sport 5 has is related to its treadwear and performance by improvising its brakes, tread life, noise, and comfortability. Although this tire has not improved as much on handling, still it gives responsive handling with a proper grip on turns. So no matter how fast you ride, you will get a confident and safe ride on roads and fast tracks.
Treadwear and durability
Although the pattern and tread design does not change compared to pilot sport 4 but the insight and technology have improved in pilot sport 5. Due to internal changes; the tire makes less noise while releasing less fuel emission with better fuel mileage due to low rolling resistance. Along with that, the treadwear contact improvises handling and brakes on fast and unbalanced terrains. With proper traction and grip; this tire also has durable tread wear compared to other max-performance tires which will keep giving you a smooth and confident ride on tracks.
Michelin pilot sport 5 performance
Dry performance
The distinctive feature of summer tires is that it delivers the best dry terrain performance when it comes to road-gripping and traction with cornering and stability of the car. Similarly, the Michelin pilot sport 5 delivers a comfortable and confident dry terrain ride with proper handling, brakes, and acceleration to achieve the potential level of your performance car.
Wet performance
Just like dry roads; the Michelin pilot sport 5 has one of the finest aquaplaning resistance which improves its wet road performance. Along with that, the tire delivers confident grip and traction at high-speed terrains in the rain and wet conditions for a safe and proper performance ride on a track.
Brakes and handling
Compared to pilot sport 4, both the handling and brakes of pilot sport 5 have improved a lot. About 1.14 seconds of difference on brakes with more responsive handling. Although the handling could be better, still it is good to easily control your car at the high speed terrains without compromising on comfort.
Noise and comfort
Most Michelin tires have the best comfort level due to the advanced technology and engineering that are employed to come up with the most comfortable tires. Similarly, pilot sport 5, instead of being a max performance tire delivers a very comfortable and quiet ride no matter how fast you are driving your car.
What type of driver should buy it?
If you are a speed lover who wants to achieve maximum performance on tracks then this  Michelin pilot sport 5 has to be your first choice. Because the only place where this tire is good are tracks of summer. Also, if you have performance-oriented cars, and you want to get the max performance vibe on roads; then still it is a good choice for your vehicle; however you have to keep in mind that this tire won't be as durable as touring tires with more noise and less tread life.
Other than that the tire has very attractive sidewalls which improve the overall look of your vehicle. So if you are someone who wants to improvise their car looks, with sporty rides; then this is the tire for your vehicle without a doubt.
Final Words
Michelin pilot sport 5 is an excellent tire for summer on-road and track rides by providing a responsive, confident, and safe ride all year long. Its quiet improvements over pilot sport 4 make a further better tire for performance-oriented drivers who want to achieve the height of the performance terrains. With greater looks, performance, and comfort; this pilot sport 5 is the best tire in 2023 for challenging anyone on the tracks.