Last updated on May 5th, 2023 at 06:55 pm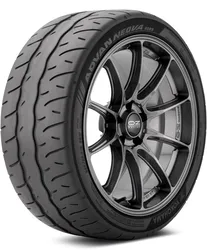 Advan Neova AD09
Extreme Performance Summer Tire
The most appreciated sports car tire is back, the Yokohama Advan Neova AD09 is here to deliver the max performance ride on tracks and comfortable rides on the street. The advanced tread pattern and high-quality rubber compound deliver the most aggressive performance to the spirited drivers of the summer tracks. 
Overall Track performance
90%
---
Table of Contents
Quick highlights
| | |
| --- | --- |
| Tire type | Max performance tire |
| Price range | $176-$468 |
| Run-flat | No |
| Vehicles type | Sedan, coupe, and SUV |
| Driving conditions | Dry and wet |
The Yokohama Advan Neova AD09 Finally came out after a wait of 13 years from its predecessor AD08 tire. This tire is among the top tire for track performance when it comes to grip and cornering in summer. It is designed to fulfill the need of track drivers along with street drivers who want comfortable rides on their daily routes. 
The reason for that much delay in this tire is that it went through a lot of testing and research. The Yokohama planned to bring the better tire, which was hard if already their older tire was near perfect. So they went through some hard tests and working with the top racers like Orido, Taniguchi, and Shibata helps them to achieve the standards which are hard to meet in 2023. 
This tire grips very smoothly on dry and wet terrains, with its central ribs that contact the ground evenly for a durable ride, and the steering response improvement is achieved. Just like any other summer tire, the tire is not preferred to drive in cold weather. Everything is perfect with this tire, however driving too long brings the temperature of this tire above 100F, this is when this tire stops performing the way it does at normal temperatures.
---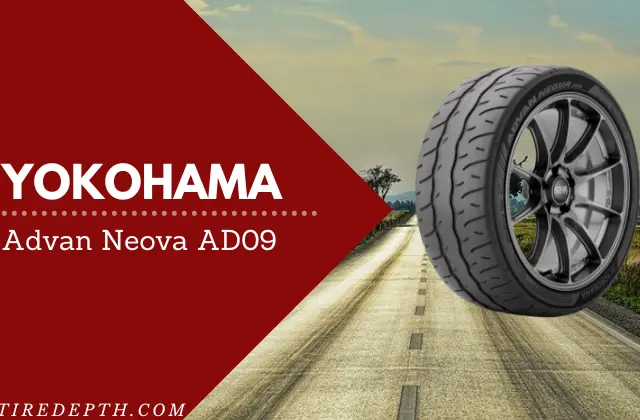 ---
Tread Design And Improvements
The tire pattern and design have been changed from its previous model. This new tire has an asymmetric tread pattern which is better for more control and grip on dry tracks. Along with that, the rubber compound has also improved a lot. The external of the tire is strong for improved durability, while the internal of the tire is less heavy for fast speed and improved dry cornering.
The shoulder design is made to improvise the fast track cornering and grip without losing the comfort of the tire. Along with that the center ribs and inboard tread area provide a stable ride while providing stable handling and responsive rides on fast wet and dry roads. Lastly, the lateral and curved circumferential grooves are good for resisting hydroplaning on wet tracks. 
Tire Durability and Internal features
Just like other high-performance summer tires, this tire is not that durable to drive over many years. The 200-rated treadwear is not quite enough to fulfill the desire for long-term driving. The purpose of these tires is not durability, the purpose of this tire is a performance that is quite extraordinary. However, compared to other max-performance tires, this tire has one of the best treadwear that doesn't wear off unevenly and keep providing the ride that buyer desire. 
Specifications & Features
| | |
| --- | --- |
| Speed rating | V-W (149-168)mph |
| Load index | 86(1168 lbs) – 104(1984 lbs) |
| Origin of | Japan |
| Wheel diameter | 15-20" |
| Ply rating | 4 ply rated |
| UTQG | 200AAA |
Comparison with Michelin Pilot Sport 4
Michelin Pilot Sport 4S is one of the best tires that Michelin has introduced in the last decade. The tire is so good that it has appeared in some of the races on tracks. Compared to this Yokohama Advan Neova AD09, is not quite a catch when it comes to extensive gripping and cornering with the rally cars. With that, Yokohama Advan Neova AD09 has a better steering response as far as this result shows. 
On the other hand, the Michelin Pilot Sport 4S is better in many other things, this tire has far better comfort on rods and tracks. With that, the Michelin tire comes with a 300 treadwear rating and 30k miles tread warranty, which is a very good reason people still prefer Michelin tires over many other tires.
Comparison with Pirelli P Zero GT
Another top tire in the max performance tire category. This Pirelli tire has a very good name when it comes to sporting tires. This P Zero Nero GT is an excellent tire for sporty rides with your sporty vehicles. This Italian tire has a better treadwear rating than Yokohama Advan Neova AD09. also, the tire is better on wet terrains and doesn't get warm after several track rides, which is the problem with the Yokohama tire. 
On the other hand, similar to the Michelin tire comparison, this Yokohama Advan Neova AD09 tire has better dry traction and grip, along with more responsive handling. If you prefer more comfort and durable rides, then Michelin Tire will be good for you. If you are someone who wants better-wet performance and durable tires then Pirelli should be your choice, and if you are here to find the most exciting summer track performance, then Yokohama should be your number one choice in 2023.   
Performance Analysis
Dry performance
The best condition to drive this Yokohama Advan Neova AD09 is dry tracks. the tire grip very well on dry terrains due to the less amount of grooves which drops the performance of the tire on dry roads. With that, the cornering stability, traction, and handling are amazing on dry tracks at fast speed, and at normal speed on dry streets.
Wet Performance
One bad thing as we mentioned above with this tire is that it gets warm quite sometimes. On wet tracks, it is not the case, the tire can perform for a far longer period while providing confident traction and grip due to the lateral and central grooves. The tire has even contact which is good for accessing faster brakes on wet terrains.
Handling & Brakes
The handling response of this tire is very good. The most enjoyable thing about this is that it delivers a very sporty vibe even if you are not driving so sporty car. The reason for this achievement is the tire's central tread, which contacts the ground while allowing responsive handling even on fast tracks. Just like that the brakes on both wet and dry tracks are faster than most of the top-performing tires in the current market of 2023. 
When it is not recommended
If you are a driver of a luxury car and looking for a durable tire for daily driving, then this Yokohama Advan Neova AD09 might be the last choice for you. Because the tire is not made for that purpose. Also if you have a big size car or some SUVs and you drive across all terrains of the United States, then again this tire should not be on your list, it won't last even one trip due to its low tread resistance of snow and extreme conditions, for that all-terrain tire or some specific conditions tire will be preferred. 
Final words
The Yokohama Advan Neova AD09 is a perfect tire for sports car drivers looking for the max performance on summer tracks. The tire is durable and built with advanced technology that fulfills all the desires of spirited car drivers. It has few problems with getting warm due to the lack of a cooling system, other than that, the tire is a perfect choice in 2023 to beat every competition that comes across your way on tracks.