Last updated on June 9th, 2023 at 01:59 pm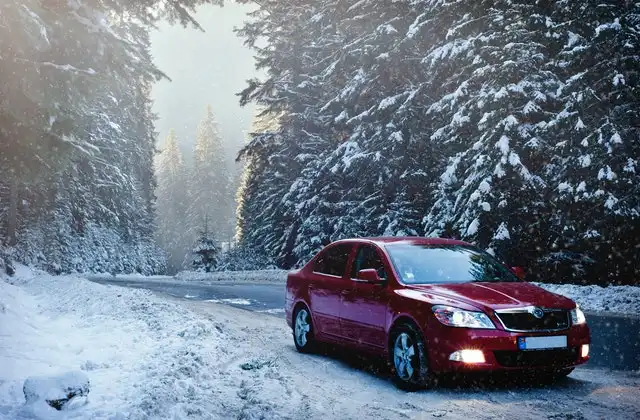 ---
Keep in mind that all-season tires for snow are better to buy if you live in an area where the weather changes a lot because you can not buy new tires every time the weather changes. On the other hand, if you live near the north, where the season stays the same, you should buy season-specific tires.
Because these tires are made for that specific weather to give better performance in one weather, they will not perform well if the weather changes without any predictions. If you are using summer tires, they will not stand on snow surfaces and lose traction and grip. Similarly, by using winter tires on drylands, the tread will wear off very early.
So, before buying tires for your car, read reviews about their specification and other things to get an idea about your purchase. Buying from known brands is a good practice to ensure the reliability of the tires.
There is a list of the best all-season tires that will work effectively in snow and dry seasons without losing grip and traction. Read the complete article to get all information about individual tires ranked in the list.
Table of Contents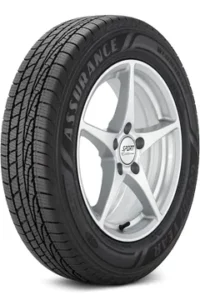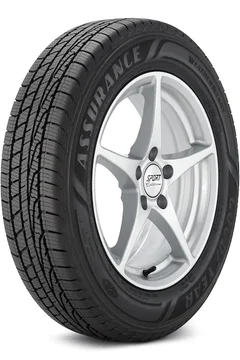 Goodyear assurance weather-ready is One of the pioneers of all-season tires. It is the best tire produced by Goodyear in the all-season category. The tire has the advanced technology tread and grooves to perform best in wet and dry seasons.
Very good for fuel economy and comfortable driving in the snow and spring rain seasons. Traction grooves are assembled to give hydroplaning resistance to keep the wet traction on the tire without causing any slippery.
Three peak mountain snowflake rating, soybean oil-infused rubber compound, and tread pattern design. All of that combined to give better performance in all seasons, especially on snow and wet surfaces, without making any voice and brake lock.
The most accepted brand in all-season tires, they have been the best tire manufacturer in this category. Assurance weather-ready comes with 60000 miles treadwear warranty, but the tread could last for more than 100000 miles.
---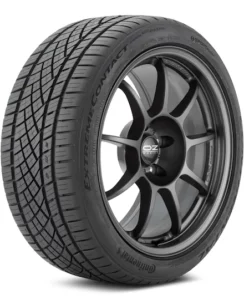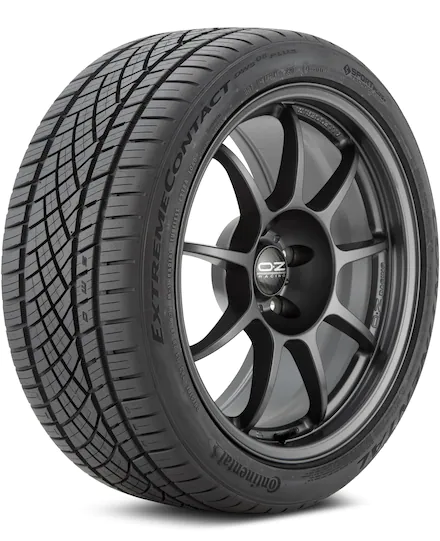 Year-round tires for enthusiast drivers for driving every day, either if it's sports/race cars or duty trucks. Continental ExtremeContact DWS06 Plus is a high-performance all-season tire with wet and snow traction. Also, x sipe technology improves acceleration, braking, and handling with brilliant tread life.
Quickview indicator guides tire alignment and its weather performance by indicating letters written on the second rib of the outboard shoulder. If S from DWS vanishes, it means the traction for snow is not going to support, the same goes with other letters which measure Dry and Wet performance.
Traction grooves are helpful to make this tire hydroplaning resistant by giving deep treads to the tire, which helps balance the sustainability and handling of the car. The 50000 mileage is quite less, but with this price and these features, it is worth buying.
It performs very well in the DWS seasons by giving tread life and wet traction. Along with the noiseless and controlled handling. Continental Tires have always been a quality brand that believes in giving a quality-assured product to their customers.
---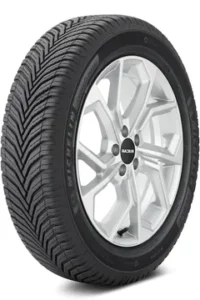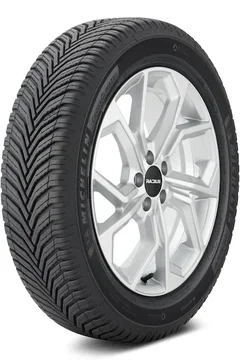 The very best competitor of Cooper discoverer AT3. with the same feature even though some of them are better with low prices compared to discoverer AT3. Very well-known tire in the industry by a well-reputed brand. It has 100% satisfied customer reviews on Amazon.
The radial tire is designed for exceptional traction in severe snow conditions with directional tread patterns for hydroplaning resistance. V shape design wears evenly and smoothly on the ground with 3D Sipelock technology, which increases tread life by more than one year compared to the competitors.
V-ramps are also helpful in dry conditions by providing grip and comfortable driving in summer. Treadwear indicators help determine tread life by narrow rubber bars that sit between grooves and vanish as the tread is losing.
It Comes with 60000 miles treadwear warranty and a standard six years warranty. The price compared to other competitors is very low with that good warranty. Also, the feature and the quality is outstanding. It is one of the best all-season tires at a reasonable price.
---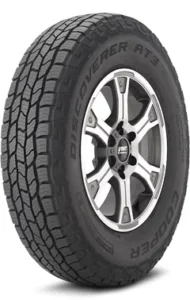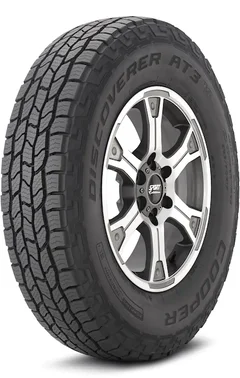 The powerful all-season tire with great performance on both wet and drylands. Cooper Discoverer AT3 4S is one of the best all-weather tires with all those features required to get a smooth and comfortable ride in different seasons with almost availability in all sizes.
Patented saw-tooth technology adjusts snow on the treads to give the snow-on-snow traction while driving in heavy snow. Also, the five-rib pattern can give better traction control in wet and dry weather without any shakiness.
Gauge sipes in tread blocks protect tires from stone drizzling and retention when driving on wetlands, increasing car stability and control during off-road driving. The unique design of deep center grooves gives hydroplaning resistance to wetlands.
The price might look a little higher, but the tire's quality and reliability are what you are paying. It is one of the best all-season tires to buy if money is not a factor due to its facility and comfort. It also comes with 45 days test drive and a 65000miles treadwear warranty.
---
Michelin CrossClimate +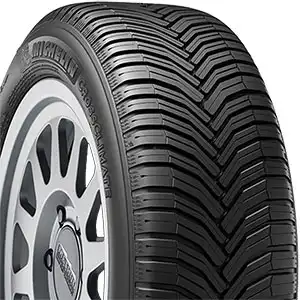 Michelin CrossClimate Plus is a choice for everyday car drivers who face all 4weather in their journey. It is an all-weather driving tire that provides wet and dry traction with more than 50000 miles of treadwear warranty by the company.
The Extreme silica tread compounds design provides grip on wet and dry surfaces to maintain traction. Bevel edge tread blocks and innovative grip-maximizing compounds are the sources that make this tire traction controlled with better grip and acceleration in different weathers.
V-shaped tread patterns and self-locking sipes are designed to control snow's driving situation, and emerging grooves help in hydroplaning resistance on wet and low snow lands. The technology used for manufacturing this tire is advanced; that is why it can provide comfortable driving in all seasons.
The treadwear mileage might seem a little less than other competitors. Still, the quality with this price is more than any competitor is offering in the market right now. Coming from a well-known brand, it is one of the most reliable tires in the industry.
---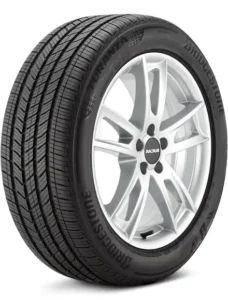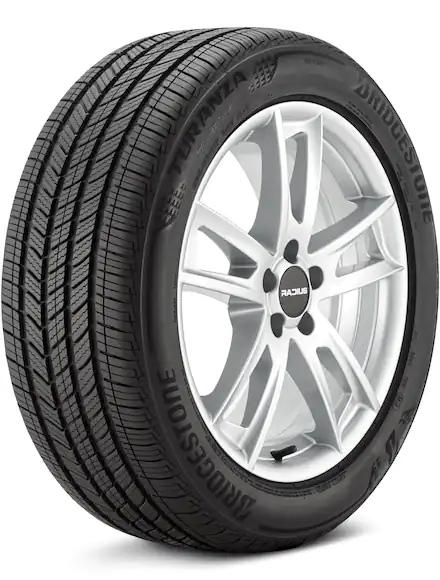 Try the Bridgestone Turanza QuietTrack tire for a noiseless and comfortable drive on wet, snow, and dry roads. An affordable tire with 80000 miles treadwear warranty to give satisfaction and a comfortable drive for a longer period.
The latest technology is very effective on wet and low snow roads. 3D full-depth sipes provide extra biting edge traction while turning on wetlands. Also, shoulder slots are designed to give water resistance to protect from brake locks on wet and snowy roads.
The experimented long-lasting tread wear is very effective in the long run. Also, the tires won't cause any shakiness and noise when reaching the maximum tread life—the well-known tire in the category of all-season winter tires with 95% satisfied customers.
Bridgestone always delivers the best and most advanced built of tires with stable and long-lasting tires. No wonder they consider one of the best tire manufacturers in the current market.
---
Bridgestone Dueler H/T 840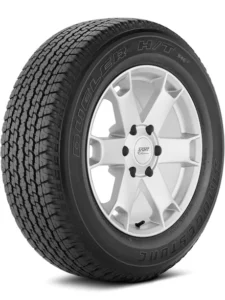 The medium/lightweight truck tire for year-round drivers. Computer-designed for wet traction, acceleration, and handling control. Not only good in rain and snow seasons but also protects tread wear when driving in summers.
The round casting profile gives a smooth drive without any shakiness and noise. It is one of the quietest tires in the industry, with all-season features. It Comes with the excellent fitment of sports utility vehicles in P-metric, LT-metric, and flotation sizes.
With its reputation and customer's trust, Bridgestone does not offer any warranty on this tire because of the computer technology it has no certainty. Other than that, it has all of the features that other competitors are providing. With great design, winter traction, noiseless, acceleration/brake control, and smooth drive. This Bridgestone tire is very effective for medium-lightweight trucks.
---
Nexen classe premiere CP671H All Season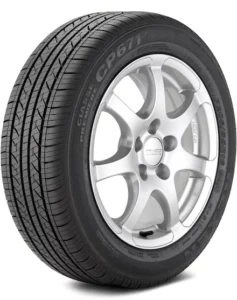 Nexen tires are one of the oldest tire manufacturers in the market. It was launched in 1942 in Korea; then, they open their first branch in 2004 in the USA. Since their launch, they have grown rapidly by delighting customers and bringing the latest technology in tires.
The CP671H is a well-performing tire for all seasons with very controlled wet and dry traction. The grip of tires in wetlands is good due to the lateral groves attached to the tires. Grooves also give quiet and noiseless drive without tire shaking.
Straight central ribs give directional driving and keep stability at high speed without any bubbling. Also, it is a moderate tire to drive on drylands; due to the old technology, it may not be as effective as their other tires.
It is a moderate rating tire without any tread warranty. The reason for choosing this tire in the best all-season tires for snow ranking is due to its performance on snow. It might be weak in drylands, but it is very effective in wetlands.
---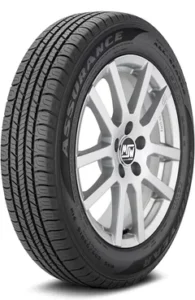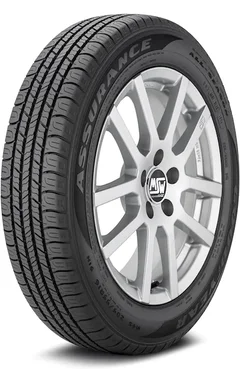 Goodyear is one of the very reputed brands in the tire industry. Assurance all-season radial tire is very effective in all 4 seasons due to the very best team behind manufacturing this tire. Multi-biting edges give better traction in winter and also offer control in summer.
Tread pattern helps in controlling traction in wet and snowy lands to stabilize the drive with easy handling. Also, the circumferential groove channel keeps the water out of the patch of tires for water resistance which is necessary to get a stable and less slippery drive.
It comes with the 65000 miles tread life warranty; in case of any danger that comes to the tire's tread, tires will be replaced. The tire may not be as effective in very hot drylands due to the grooves and tread style, but it will still be able to run until it reaches 65000 miles.
The main reason for recommending this tire is its performance in different seasons, especially in the snow. This tire performs better than winter tires, and it is also driveable in all other seasons.
---
Best All season tires For Winter snow Roads Buyer's Guide
If you live in a town where minimal winter with ice and snow comes once a year, so instead of buying separate winter tires it is a good option to buy an all-season tire that performs similarly well on light snow. Because winter tires may perform extremely well on snow and ice but when the weather change, you need to change all four of your tires according to the demand of the season. In this section, you will get to know all about all-season tires that are best for snow driving so that you can make a better decision when looking to buy new tires.
Benefits Of All season snow tires
There are several benefits and advantages of all-season tires when you buy them for driving on light snow:
All-season tires provide all-year-round performance in any weather and any season even on snow and ice.
You get free from all the fuss that you would need to make of changing tires as the season and terrain differs, which saves cost, time, and effort.
All-season tires are more durable than any other category of tires with better treadwear and warranty
Mostly all-season tires provide better comfort and acceleration control on snow terrains
All-season snow tires pricing
The pricing differs on the basis of manufacturer and size, but generally, you can find all-season tires that are good for snow for around $100-$300. There are tires that might be higher than this price range so if you have a budget then go with them. On the other hand, buying tires below the range, you need to be more attentive so that you may not get a bad quality tire that won't even last for a year.
Features to consider while buying all-season tires for snow
The first thing you need to look into all-season tires when buying for winter is that they should be 3PMSF certified tires because tires with the certificate deliver far better performance on snow compared to other all-season tires. Also, take a look at the ratings of the tires about their treadwear and temperature; these ratings help in analyzing the performance they could give in the snow and normal conditions.
Warranty and life expectancy of all-season tires
The durability and life depend on the tire manufacturer, if it is a premium brand tire it will have a longer life and better warranty compared to cheap brand tires. Generally, all-season tires have above 4 years and a 40000-mile treadwear warranty. That is why all-season tires consider the most durable tires compared to other category tires. Also, these ties if driven properly could even last for more than 5 years with the same performance due to the well-designed treadwear and its shoulders.
The best all-season tire for snow
The Goodyear Assurance WeatherReady is the best tire that you can get for all-season and snow-driving, it is versatile with durability and all-year-round comfortability. The reason for choosing this tire as the best is because it is the latest tire with advanced features compared to other tires. Also, it has been appreciated a lot by winter and all-season highway drivers.
Conclusion
The benefit of using all-season tires in winter is that you are not confined only to driving your car on snow, but you can get the same results on dry surfaces. That is the reason people prefer all-season tires with snow traction over ordinary snow tires.
But if you are a full-time heavy snow driver, you should go with winter terrain tires because they are much more efficient in tackling the high height snow. Even though all-season tires will work there, they can not compete with only winter terrain tires.
The decision is all yours to go after which type of tire. If you have read the complete article and still have some confusion, then ask below for further knowledge. We will try to answer all your queries.