Last updated on June 18th, 2023 at 01:24 pm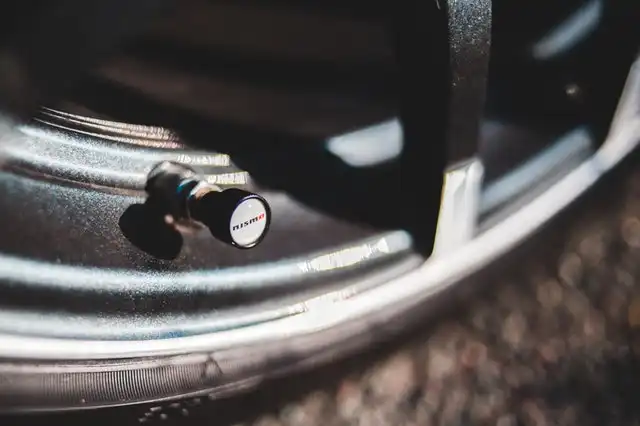 ---
It annoys a lot when you check your tires' pressure, and still, the TPMS light is flashing on the dashboard. To deal with this problem and for faster relearning of the tire pressure monitoring system, people use TPMS tools for programming new sensors and for relearning and refreshing the sensors.
Below you can find some of the best TPMS programmings and relearning tools that are must devices for your car if you are using software TPMS censors. So without wasting any time, let's dive into the best TPMS tools available in the market.
Table of Contents
VXDAS TPMS Tools
The most popular and durable TPMS programming and relearning tool of the current time. It is very convenient and easy to use and also saves a lot of money that would spend on tire dealers. Works with all the GM vehicles; check the product page for confirmation of your car's configuration. Just put it near to the valve of the tire and press the button for individual tires, and in 1-2 minutes, you are done with the sensor relearning process that would take much more time and money if done by tire professionals. VXDAS TPMS comes with a 12-month warranty at a very affordable price.
---
JDIAG TPMS Relearn Tool Super EL50448
All of these relearning tools will be familiar in size, shape, and usage because all of them are the best TPMS relearning tools that are currently available. However, their price, quality, and durability may differ. Similarly, this JDIAG TPMS Relearn Tool is a straight competitor of the first tool with a slightly higher price and more car support. It is also very convenient in size and easy to use by simply pushing the button. Any time you change tires or rotate tires of your car manufactured after 2005, just grab this tool and quickly relearn the tires without spending extra money and save your time.
---
YAOPEI 8C2Z-1A203-A TPMS Reset Sensor Programming Training Tool
Cheap way to relearn your trucks, specially F150 and other pickup truck tires. Different in shape and features than other activation tools but works the same by pressing a button and wait for the horn. Different car models are workable with this sensor tool. Just make sure your car is listed in the product's description. OE standard tool with a replaceable battery for longer use with durable and convenient size to put in any small box of your car.
---
VXSCAN TPMS Relearn Tool El50448
Another cheap and durable tool for easy relearning and resetting of the tires sensors. The alarm notifies if the tire needs replacement or pressure to make your drive more secure and safe. Just put its antenna onto the valve to reset the sensor after changing or rotating tires. You can use it on any of your GM vehicles. Just check your cars name in the list given on the product page. Other than that VXSCAN TPMS Relearn Tool is a perfect tool to keep in your car to save some money and time.
---
Autel MaxiTPMS TS401 TPMS Tool TPMS Relearn Tool
One device for all your TPMS-related solutions, either you have bought a new sensor and want to program it, or you have changed the tire and want to reset the sensor. All of these and many other facilities Autel MaxiTPMS TS401 provide. Comes in a convenient shape with lifetime update support for your tool. A little time is required to learn it, and you can do it by the given resources on the product page, but once you get your hand on it, then you can do any sensor-related thing with this TPMS relearn tool of any car model.
The device may look expensive, but the value it provides is phenomenal. You can even start giving service to other car owners with this device that require the least amount of time to earn money. 
---
JDIAG EL-50448 TPMS Relearn Tool
Best for bucks TPMS reset and relearning tool that requires the least amount of energy and time. No need to use keys, and to put so much brain to reset TPMS of your car, just put its antenna onto the valve of the tire and press the button. If the car horns, it means that the sensor is reset, and if the car does not horn, then the tire has a bad sensor, or the sensor is not installed in that tire. A very easy-to-use tool that saves the long appointment of the tire professionals and money too.
---
Autel TS508 TPMS Relearn Tool
The most expensive and most versatile TPMS tool on this list. If you are a professional or need complete information about your tire pressure monitoring system, then we would recommend you to buy this sensor; otherwise, drop it. Because of Autel TS508 TPMS tool features and function, its price is much higher than ordinary relearning tools. Because it not only relearns and activates the sensors but also programs them, shows the life of sensors, shows information, reads id temperature and pressure, and performs more activities than you can count.
You can get the deepest information about your tire sensors without even taking them out of your tire. It is a great tool to have if you are an enthusiast with many modes and software updates with lifetime support. 
---
Conclusion
TPMS sensors tools are very helpful to have in your car to deal with any misbehaving of tire sensors. Also, these devices save a lot of money and time by not costing too much in the long term and provide the satisfaction of accurate tire pressure with safety and protection.
If you want to learn about TPMS tools and how to use them, you can read them in our blog, and also if you would like to recommend anything that could help other buyers, then please share your thoughts in the comment section that would be very helpful for readers.