Last updated on June 19th, 2023 at 08:19 am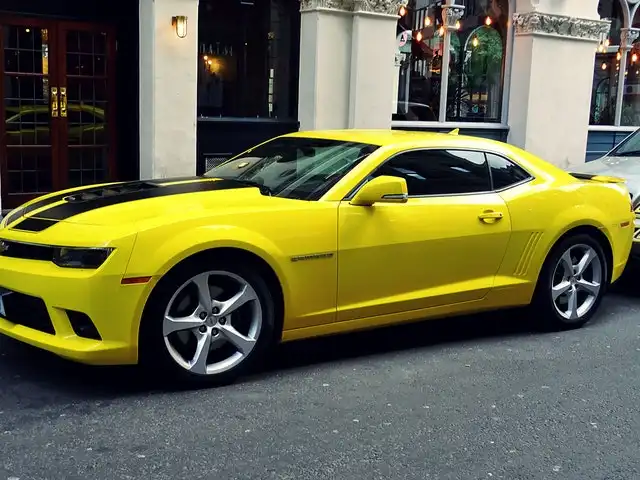 ---
If you want to give a final touch to your expensive tires and wheels looks; then you should always put wheel center caps. Because these wheel caps not only give a classy, attractive look to your tires but also protect your rims and their bolts from getting rotten and damaged.
There are so many wheel caps available in the market that can leave you confused about choosing the right one for your wheels. That is why we come up with the best covers that are available in the market that are stunning in looks and durable to run longer.
So without wasting any time; let's dive into the best wheel center caps of 2023, which you can easily find on Amazon.
Table of Contents
Fuel Offroad Wheel Center Cap
Big wheels and tires require more protection than smaller tires, one because they are more expensive and second they have more chances of getting damaged easily. That is why this fuel off-road wheel center cap will provide a stylish look to your 8-lug nuts wheels and also protect them by the side.
The problem with this cap is that it is only attachable with the 8-bolt pattern hub; so if you are not using 8-lug wheels, then there is no good in buying this cap. Other than that, it is a durable and strong wheel center cap that will put an extra layer of safety on your wheels.
---
RSZX Tesla Model 3 Y S X Wheel Cap
If you have a Tesla Model 3, then this wheel and bolts cap will work well with your car. Because it is specifically made for the Tesla Model 3 and does not work with any other cars and their models. It comes in a package including a wheel cap for the wheel and a bolt cover or cap for lug nuts.
The stylish design and the tesla logo make it a proper accessory to install in your car for the protection of your wheels and their bolts. Also, the looks of this wheel cap are astonishing. That is why it is the best seller on Amazon.
---
Wheel Pros 464K131-2 Center Cap
Another wheel center cap for 8-wheel lug nuts wheels, so if you drive an SUV or light truck, then this might be a good choice for your large tires and wheels. With great aluminum shine and a durable body, it will protect and modify the looks of your expensive wheels.
The chrome finish center cap looks very impressive when combined with the black wheels; due to its size and features, it just not only good in looks but also improves the performance of the tire and keeps lug nuts from getting rusty.
---
Mayhem Wheels Matte Black Center Cap
When style, looks, and durability combine, then comes this mayhem wheels center cap. No matter what your priority is, whether it is protection, looks, or both; you will get all of these things with just one product.
The matte finish really looks great with any color of your wheels, and the high-quality material makes it durable for long-run performance. Just make sure that the size fits with your vehicle; for size and car models, check out the product page before ordering it.
---
Raceline CPR-A82-156 Center Caps
The Raceline wheel center cap for Raceline wheels and other aftermarket wheels. There are complaints about its fitment; so if you are impressed by the looks of this cap, then confirm your wheel size fitment before buying this cap.
It is also a wheel cap that fits the larger wheels and tires and improvises the looks of your light trucks and SUVs. With high-quality materials and a strong body, it also protects the wheels and nuts from getting rusted.
---
JDM Auto Lights Chevrolet Chevy Silverado wheel cap
The wheel center cap for Chevrolet Chevy Silverado 2500 and 3500 models. So if you are driving this car and desire a wheel center, then this will be the best fit for your standard wheels. With an 8-lug nuts design, it will protect your expensive wheels and nuts.
The design and Chevrolet logo look astonishing with the tire; with greater looks and cheap price, it protects the wheels and its lugs from rust and other damaging particles. So if you want to protect your Chevrolet wheels, then buy this wheel center cap for your complete satisfaction.
---
Wheel Center Caps Trim for Honda Civic
Quite a unique center cap accessory for Honda Civic and Accord Models. This ribbon is mainly for improvising and modifying the looks of your wheels and tires. As Honda considers a stylish car, that ribbon on the center cap really improvises the looks of its wheels.
It is very easy to install, and the package includes 4 sets of center cap ribbons, which will be good enough for one car. Also, the metallic body is built with strong material without damaging your wheels; it fits on your center cap and gives your tires a new look.
---
Wheel Center Hub Caps for Cadillac SRX 2010-2016
A new design and strong wheel center cap for Cadillac SRX owners. It is made just to install on Cadillac SRX; so even if you are driving some other models of Cadillac, then this is not the right cap for your wheels. However, if you have the same wheel as SRX has, then it may work with your wheels too.
This center cap really brightens the looks of your wheels and tires due to its bright color and design. Also, it protects your wheel hub and lugs nuts from water stains and other damaging materials which can hurt your wheels while driving.
---
Brushed Aluminum Chevy Suburban Tahoe Center Caps
Another wheel center cap for Chevy bit for a different model; so if you are driving a suburban Tahoe, then this will fit perfectly with your standard wheels. Otherwise, it will be a waste of money if you have different size wheels.
This cap looks really good with the white wheels due to its shiny white color with the Chevy logo printed on it. Also, it is made with durable material to give you a long-run performance with astonishing looks to your standard wheels.
---
Conclusion
Wheel center caps might not look as important as part of your car. But sometimes it saves you from bigger expenses. It protects your wheels and tires from getting damaged in the long run and improves their life; so that they provide better performance for a longer period. That is why it is important to use wheel center caps if you want to protect your wheels and improvise their looks.