Last updated on April 12th, 2023 at 10:44 pm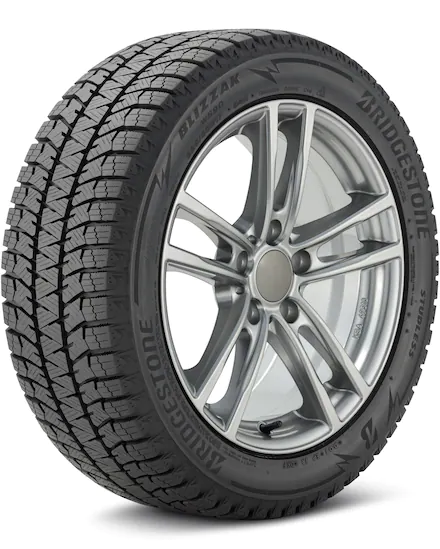 Bridgestone Blizzak WS90
Studless Winter Tire
Don't let the winter season stop you from enjoying the moments of your life, install these Bridgestone Blizzak WS90 tires to your passenger car, sedan, or CUV; to handle the harshest conditions of the winter. With better traction and grip, you won't regret choosing this tire over other premium tires.
---
Table of Contents
Bridgestone Blizzak WS90 quick highlights
| | |
| --- | --- |
| Tire category | Winter tires |
| Price range | $95-$233 |
| Ply rating | 4 ply |
| Run-flat tire | No |
| Terrain support | Snow, wet, and dry |
No matter which tires you are driving with, if you have to visit the harsh snow terrain, then nothing can compete with winter tires because winter tires have more capability to deal with the snow and ice without damaging their tread. Similarly, this Bridgestone Blizzak WS90 is a studless winter tire that delivers one of the best winter performances compared to other premium brands' winter tires. 
Due to its deep tread and larger contact area compared to WS80, it has improved 15% more than its predecessor tires. Also, it has better brakes and acceleration ratings than any other tire available in the winter tires category. That is why it is still demanded by many buyers after so many years of its launch. 
Bridgestone Blizzak WS90 pros & cons
---
Bridgestone Blizzak WS90 Features
Most winter tires are not as effective in wet and dry city road conditions. However, this Bridgestone Blizzak WS90 is great in both snow and on-road all-season conditions. It delivers great traction, grip, and confident handling in dry conditions with hydroplaning resistance and biting edges in snow and wet road conditions. 
Along with all of these features, it is also a durable tire that delivers long-life performance, and according to Bridgestone tires, it lasts one winter season longer than other Michelin and Pirelli winter tires. 
Basic characteristics of the tire
A winter tire that performs in all-season conditions is already a good trait to have in a winter tire. And if the tire is comfortable and delivers a quiet ride, then it is icing on the cake because you can do it all just by buying winter tires.  
The tire features a snow platform that notifies drivers when they are near the end of the multi-cell compound so that the driver can take action regarding their position. Also, the hydroplaning resistance and biting edges at snow are good traits to have in winter tires.
Tread pattern and design
Most winter tires have deep tread blocks and a large contact area of the tread so that they can perform smoothly in harsh snow and ice conditions. Similarly, the Bridgestone Blizzak WS90 has improved its contact area from its previous model along with the advanced tread blocks. 
The directional tread pattern increases the block stiffness for better steering and handling control along with its brakes and acceleration. Also, multi-cell compounds with silica enhancement in compound improve wet and harsh snow performance by adding extra biting edges when contacting with the area. 
Assurance and warranty
Winter tires are not usually backed by any treadwear warranty due to the uncertainty of the terrain, but winter tires mostly last for 4 to 5 winter seasons. Similarly, this Bridgestone Blizzak WS90 has great treadwear durability, which is tested and lasts for more than any other competitive winter tire. Because the tires have the most advanced material used to manufacture this perfect pierce. 
Bridgestone Blizzak WS90 Specification
depending on size
| | |
| --- | --- |
| Speed rating | T-H / 118-130 |
| Load index | 82-104/ 1047lbs – 1984lbs |
| Tread depth | 11-12 |
| Max. PSI | 44-50 psi |
| Tire inch | 14"-19" |
Specs of the tire play an important role when you have a specific task to achieve with that tire. It could be a certain speed limit you want or a load range. Everything in the spec section of the tire description is available there. This tire has a good speed and loads index range with great treadwear life.
Bridgestone Blizzak WS90 Performance
The basic purpose of winter tires is to give a comfortable and confident winter season ride with a longer tread life. If any winter tire fails, at least achieving that won't be worth your money at all.
When it comes to snow and ice-covered road drive, this Bridgestone Blizzak WS90 delivers top-class performance by giving confident handling, traction, and grip even at high speed. Also, with this tire, you can drive in the harshest winter conditions without any fear.
Along with winter performance, it is also a good tire to drive in wet and dry road conditions. Due to its versatility and all-season ride, it is one of the most famous winter tires in the current market.
Why not to buy Bridgestone Blizzak WS90
Just like one tire is not capable of handling any road conditions, this Bridgestone tire will sometimes also not be good for your driving conditions. Like if you drive in mud terrain or off-terrain conditions, then there is no chance that you are going to achieve any good with this tire. 
Also, it is not the most comfortable tire for all-season conditions, like if you are not a usual driver of snow and want a drive that gives you a comfortable and smooth ride in on-road wet and dry conditions, then again, this tire will not be a perfect choice in your case. 
Final words
This studless winter tire is a better choice if you have restrictions regarding studded winter tires. And if the studless tire performs as well as studded winter tires, then it is the perfect thing that you can desire. The Bridgestone Blizzak WS90 is an excellent winter tire with durable treadwear that lasts for several winter seasons.