Last updated on October 21st, 2023 at 07:10 am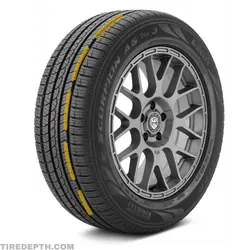 Scorpion A/S Plus 3
Touring All-Season Tire
The latest innovation and successor of the Pirelli Scorpion series, The Pirelli Scorpion AS Plus 3 is perfect for North American drivers who experience each season every year. It provides premium comfort and a smooth drive without making any noise for the SUV, crossover, and light truck drivers.
---
Table of Contents
Pirelli Scorpion AS Plus 3 quick highlights
| | |
| --- | --- |
| Tire category | Touring All-season tire |
| Price range | $182-$310 |
| Ply rating | 4 ply |
| Run-flat tire | no |
| Manufactured At | Brazil and Mexico |
| Terrain support | wet, dry, and snow |
After significant improvements from the previous version, Pirelli Scorpion launched their world-famous Pirelli Scorpion Verde AS plus 2. This model has become one of the most appreciated models of scorpion tires with a huge fan following. Similarly, last year they launched Scorpion AS plus 3 with further improvement in tread pattern to face all-terrain conditions. Even this model performs better in severe winter conditions. Its recent launch has grabbed the attention of new tire buyers who need a sole solution for all-season driving with great comfort and quiet drive. It is also praised by Forbes Wheels, as the best SUV all-season tire when it comes to all-year-round performance.
---
Pirelli Scorpion AS Plus 3 features
The Pirelli Scorpion series has been improving its features and technology since it launched its first tire. Continuous improvements in their tires make this series recognized and appreciated by tire lovers. Other than comfort and smooth drive, there are other features that we will discuss below in detail about the Pirelli Scorpion AS Plus 3. Although the tire is not for small cars like sedans, and hatchbacks, for SUVs it is perfect.
Basic features of Pirelli Scorpion AS Plus 3
With significant improvement in technology, Pirelli Scorpion AS Plus 3 is a redesigned tire with an improved tread pattern, 3d sipes, and small grooves to perform better in any season. The tire is basically made for North American drivers who face all four seasons in a year. Every new tire brings slight improvement to increase the performance of the tire with the customer's expectations.
The tire is not a run-flat tire, but it can handle the damage and harshness of the surface due to its solid sidewalls and rubber; it won't burst surely. Also, the 4-ply rating is high enough to deal with the off and on-road terrains, just don't use them on extreme off-terrains.
Tread pattern and design
Pirelli creates its tires with computerized technology and tests its tread performance even before manufacturing a physical product. Then, with the help of computer software, they can improve the performance and comfort of their tires along with their durability.
Pirelli Scorpion AS plus 3 has a new and improved tread pattern to provide better traction in the snow with handling and grip on wet and dry terrains. The tread pattern consists of many different blocks and grooves to make it perform better in all-terrain.
Optimized mold profile and polymer compound improve braking, tread life, and mileage even in snow terrain due to the larger footprint. In addition, the deep zig-zag sipes and vertical and horizontal sipes on the sidewall enhance traction and grip in all seasons, including winter, with the carcass tread design for a comfortable and quiet drive.
Assurance and warranty
Pirelli is continuously increasing its tread life warranty and making tires more durable with every new launch. The Pirelli Scorpion has a 5000 more miles warranty compared to the Plus series last tire. Scorpion AS Plus 3 has 70000 miles treadwear warranty which do not mean it will last only for that miles; it means that it will give the same performance as a new tire till 70000 miles, then it might drop in performance. When buying from that very known brand, it already assures that it will last for many years; also, Pirelli never compromises on its tire's performance and durability with anything.
Pirelli Scorpion AS Plus 3 specification
The XL-rated 4 ply tire is strong inbuilt and remarkable in appearance. With the improved material, it has more capacity to lift a weight and reach a higher speed. It can reach up to 149 mph in speed with a load index of 117 (2833 lbs). Under the government's guidelines, the tire has rated A in both temperature and treadwear life, which is a good rating for an all-season tire.
Pirelli Scorpion AS Plus 3 performance
The basic purpose of an all-season tire is to deliver stunning performance in all four seasons, so the driver won't have to change a tire as the season changes. By considering the need of the customers, the Pirelli Scorpion AS Plus 3 meets all the conditions of an all-season tire. Due to its tread pattern and sidewall, the tire performs each season outstandingly, providing comfortable driving on dry roads with hydroplaning resistance and traction in wet conditions.
It is also great in winter terrains, with improved deep tread design Scorpion AS plus 3 is more capable of handling severe snow conditions without exploiting the treadwear. As a result, it is one of the best all-season tires of 2023 for SUVs due to its quiet and comfortable drive with improved handling, traction, grip, and braking in all-season conditions. The performance on heavy mud is not as good, however, it is driveable for smaller rides.
Dry Terrain Drive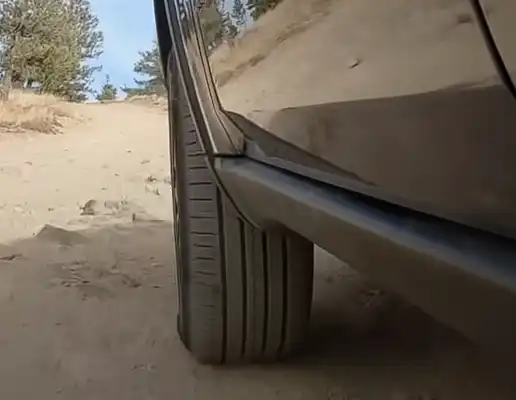 ---
The best season for this tire is the dry and warm conditions of the road. the tire performs extremely well on dry terrains due to its asymmetrical tread design that grips the terrain while allowing quick and responsive brakes. the tire contact with the ground evenly and give a steering response on your hands. it also accelerates well in dry conditions. overall the tire is perfect for highways and city street dry terrain rides.
Wet Terrain Drive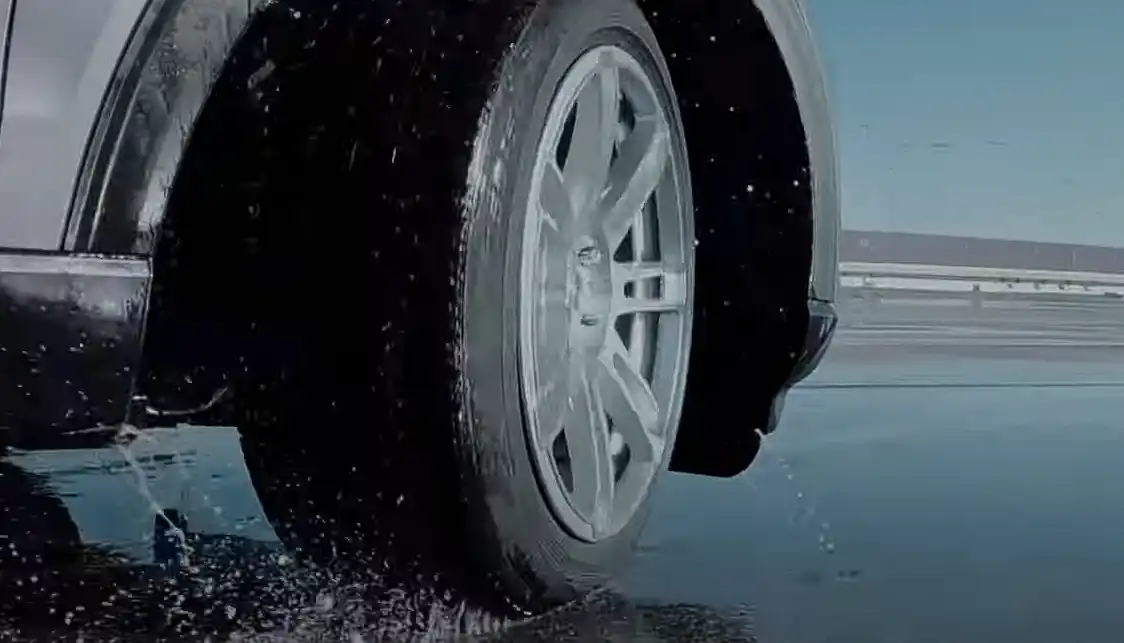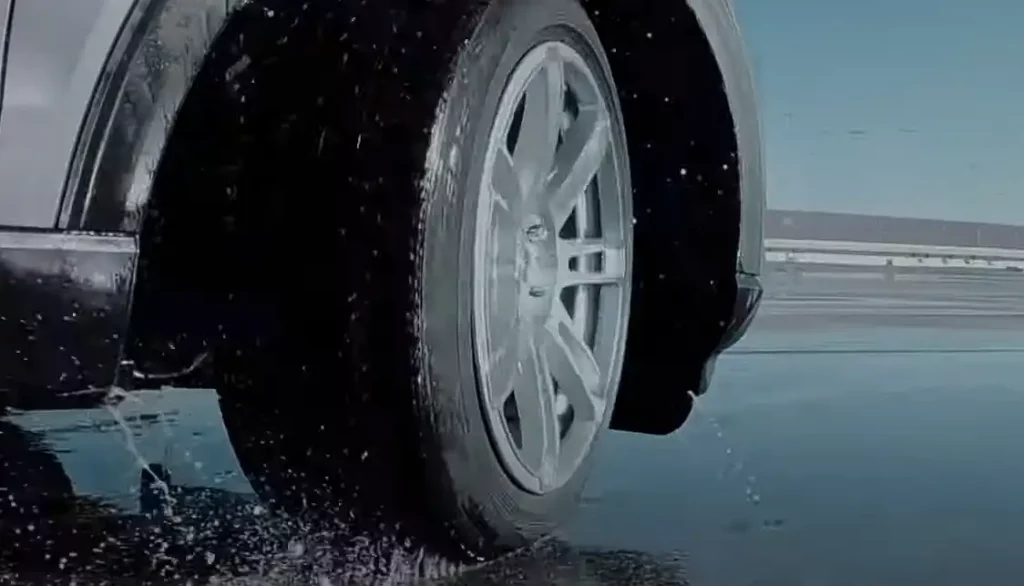 ---
Just like dry rides, the tire performs extremely well in wet conditions. Due to its circumferential and lateral grooves, the tire resists hydroplaning while allowing proper handling and confident traction and grip. Along with that, the tire gives very responsive handling and it feels like a car is under your control on wet highways when driving at a faster speed. Similar to dry conditions, the tire is perfect for on-road all-season confident, durable, and smooth rides.
Winter Terrain Drive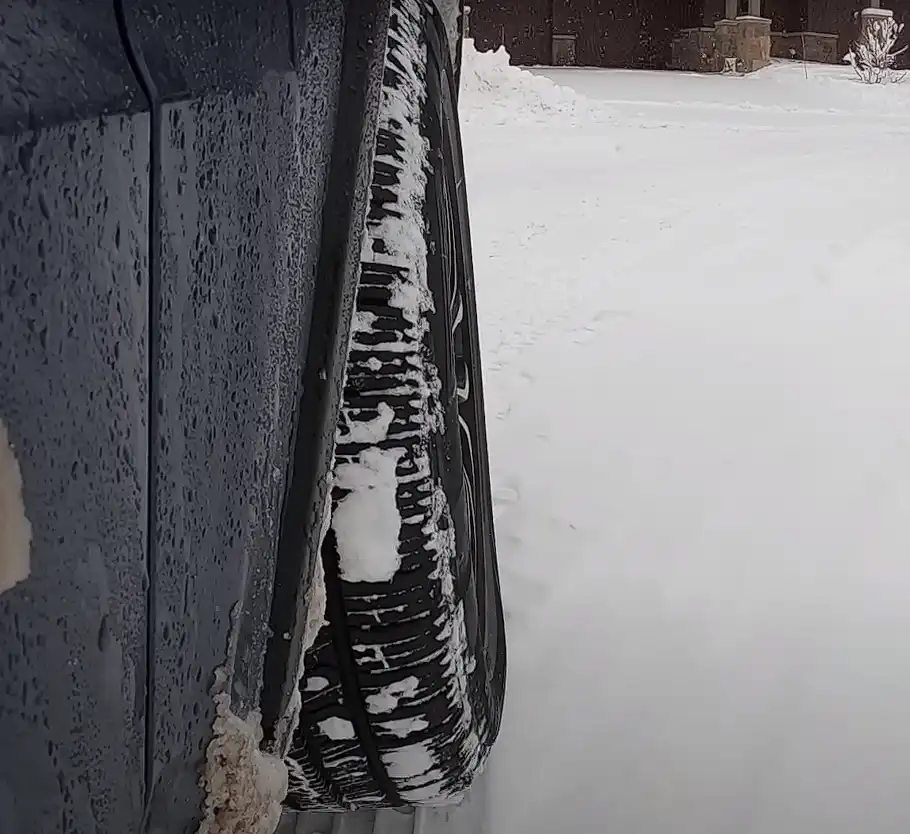 ---
As most of the all-season tires are not so good in winter conditions. Unlike that, this tire is better when it comes to average and a little above average snow. As this tire is prepared while considering the driving conditions of North American drivers, it can easily manage the average snowfall in North America, while providing confident brakes, handling, and responsive handling in the winter season.
Comfort & Noise
In our opinion, it is one of the most comfortable and quietest tires among new touring all-season tires. The even contact reduces the noise along with the help of a noise-reducing tread pattern. With that, the tire is right on the mark for the touring tire category, due to its comfortable ride in any season of the terrain. It delivers a comfortable and quiet ride all year round with durable treadwear to let you enjoy a peaceful and smooth ride on the road.
Pirelli Scorpion AS Plus 3 Vs Michelin Defender LTX M/S
Compared to Pirelli's tire, Michelin Defender LTX M/S is quite an older tire. Michelin Defender is more toward off-road driving. for example, if you love to enjoy off-road conditions, like mud terrains, and hilly rides, then this all-season tire will be great for you. as both of these tires comes under an all-season category yet both of these tires have different performance to achieve.
unlike Michelin, Pirelli Scorpion AS Plus 3 is a more toward comfortable and smooth driving experience. The Pirelli tire is better for these things, and Michelin Defender is better for more advanced mud terrain rides. however, for durability, all-season rides, and snow terrains, both of these tires deliver quite an equivalent performance. so based on this one difference, you should make your decision whether to buy a Pirelli tire or a Michelin tire.
Pirelli Scorpion AS Plus 3 Vs Michelin CrossClimate 2
| | |
| --- | --- |
| Dry Conditions | Michelin CrossClimate 2 |
| Steering Response & Feedback | 0.00% |
| Cornering Stability on Curves | 0.00% |
| Dry Traction & Grip | 0.00% |
| Shortest Dry Brakes | 0.00% |
| Results | 0.00% |
| | |
| Wet Conditions | |
| Steering Response & Feedback | 0.00% |
| Cornering Stability on Curves | 1.74% |
| Wet Traction & Grip | 1.60% |
| Shortest Wet Brakes | 1.68% |
| Results | 5.03% |
| | |
| Winter Conditions | |
| Deep Snow Traction | 6.02% |
| Light Snow Traction | 4.55% |
| Thick Ice Traction | 6.25% |
| Results | 16.82% |
| | |
| Ride Quality | |
| Cabin Comfort | -12.12% |
| Road Noise | -3.33% |
| Results | -15.45% |
| | |
| 175/65R15 (84H) | |
| Price | 27.01% |
The results are based on test results and subjective views, it could differ based on different cars, conditions, and driver's preferences.
As the test results explain, there is not much difference in dry and wet performance, both of these tires are quite the same in all-season conditions.
However when it comes to snow terrain rides, the Michelin CrossClimate 2 takes the lead, due to the 3PMSF certificate and tread design, so if you are after all-season and better winter terrain rides, then the Michelin tire should be the destination of your car.
But if you want to achieve more durable rides of more than 10-15K miles, with better comfort and low price, then Pirelli Scorpion AS Plus 3 will be a better choice compared to Michelin CroosClimate 2.
With the Pirelli tire, you will get more benefits at a cheaper price, which is why we would recommend Scorpion AS Plus 3 as a go-to tire for everyday all-season drivers. but for overall extreme winter terrain performance CrossClimate 2 will be a far better option.
When not to buy Pirelli Scorpion AS Plus 3
After seeing all of the features of the Pirelli Scorpion AS Plus 3 and admiring its performance, in which conditions should you avoid buying this tire?
Scorpion AS Plus 3 does not fit in small cars, hatchbacks, and sedans, for smaller tires, Pirelli P7 AS Plus 3 is available which provides similar performance as this tire. so if you are willing to get a tire in smaller sizes, then P7 AS Plus 3 is a perfect option.
Also, if you are a full-time off-road driver, and you want something strong and the best traction in mud, then you should go with mud-terrain tires. Because mud-terrain tires are built to perform better in mud terrains, all-season tires won't give as good performance. Also, if there is snow all year in your town, you should go with some winter-season tires with bigger and deep tread patterns to deal with the snow conditions.
---
Final words
Pirelli Scorpion AS Plus 3 has recently launched on Pirelli's website. The tire has already gained so much attention from new all-season tire buyers. It is expected to break the record of the Plus series's last tire with more sales. Due to its all-season performance and durability, the tire is a perfect choice for SUV, crossover, and light truck drivers to achieve the most comfortable ride all year round.