Last updated on October 16th, 2023 at 10:42 am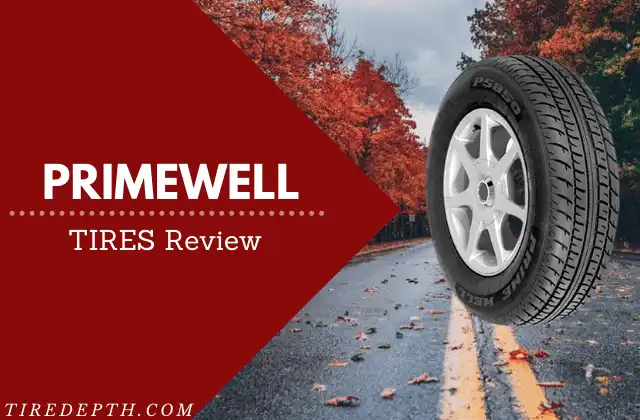 ---
Primewell Tires are one of the subsidiary brands of Giti Indonesian Tires which is one of the top 10 world's largest tire manufacturers. Primewell Tires manufacture passenger car tires along with commercial truck tires at very affordable rates. The main purpose of their business is to manufacture tires with high-quality materials to promote safety and environmental health at the best rates possible in 2023.
They operated their business worldwide with over 130 countries on their customer list. The main reason for their popularity is due to their research and development centers in some of the major places like the USA and Germany. Other than that they have manufacturing plants in China, Indonesia, and the USA for manufacturing quality tires and distributing them worldwide.
Table of Contents
Primewell Tires quick highlights
| | |
| --- | --- |
| Origin of Primewell tires | Indonesia |
| Started operations | 1951 |
| Type of tire manufacture | Passenger, light trucks, commercial tires |
| Tire categories | Summer, All-season, and, All-terrain |
| Ply ratings | 4-18 ply |
| Average distance covers | 30000-40000 Miles |
| Online retailers | Priority tires And Amazon |
Pros & Cons Of Primewell Tires
---
Primewell Tires Quality
When it comes to the quality of Primewell tires and their tread wears; the tire has very high points in these areas. Due to their professional engineer who have been manufacturing tires for a very long time along with their advanced R&D departments who came up with the best design and tread patterns; to make sure that the tire will last longer, be safe, and provide high-quality performance to all budget-oriented drivers. Although they try to manufacture tires at the least cost possible; however, they are determined to make the best tires that provide safe and durable rides in the long run.
Primewell Tires Pricing
They set their price based on the cost it occurs to manufacture a tire; they don't only go after cheap prices; Primewell tires also consider quality and safety first before setting up its price. That is the reason some of their tires are expensive and some of them are economical. Most of their commercial tires are expensive because they require more labor and better material before they came into the strong and robust shape for heavy-weight carried drive. The reason they have very affordable rates for their passenger car tires is due to their manufacturing plants in countries like China and Indonesia which cost cheaper compared to the countries like USA and Canada.
Primewell Tires performance
Primewell has all-season, all-terrain, and summer terrain tires, all of which are for their specific terrains and perform well. Whether it is dry, wet, or off-terrain situations, Primewell's high-quality tires deliver extreme performance with durable and comfortable treadwear. Their highway terrain tires make great contact with the ground to deliver stable handling and responsive brakes on the fast track with comfortable and quiet rides.
Due to its treadwear designs, and robust shoulders, tires contact the ground evenly to promote a safe and secure ride. Their tires along with performance have durable treadwear that keeps your car running smoothly and flawlessly for thousands of miles without compromising comfort and noise in the long run.
Primewell Tires' positive points
Affordable rates
Primewell Tires compared to Chinese brands have a little higher rates, but as compared to premium brand tires it is very economical. Most Chinese cheap tires are not as good as their tires due to the low-quality material; that is why those cheap quality tires have much lower cost and provide much less value in the long run. Primewell Tires still sell their tires at the least price possible with high-quality tires that provide a comfortable ride in the long run.
Comfortable and durable treadwear
Along with low prices; the Primewell tires have comfortable and durable treadwear which allows you to get the maximum performance with your vehicle. The high-quality rubber and robust shoulders provide a durable ride in all-season conditions with the unique treadwear design that provides a quiet and comfortable ride for thousands of miles.
Environmental friendly and better fuel mileage
Primewell Tires have the motive is that all of their tires are made by considering the health of their laborers and the health of the environment. That is why their tires are recyclable and some of the recycled material is used in manufacturing new tires. Also, their tires release less fuel emission and provide better fuel mileage for a better environment and gas mileage in the long run. 
Primewell Tire's negative points
Lower treadwear rating
Most of the Primewell tires have a treadwear rating below 500 which is not something that considers the best treadwear rating. Although they have durable treadwear which is good for driving 40K to 50K miles at most; still it is not enough if you would compare it with the Michelin and Goodyear tire treadwear which provides a 70K to 80K miles treadwear warranty. That is the reason there is a difference between price and performance between cheap tires and premium tires.
Not good in winter conditions
As Primewell tires have no winter tires which is why most all-season and all-terrain tires do not provide as good performance on winter and snow terrains. Also, none of their all-season tires are certified by 3PMSF which is important for driving your vehicle in severe winter conditions. Although the tires are driveable in snow and icy conditions, however, they are not as good as premium all-season tires.
Bad cornering on fast tracks
Another negative point of these tires is that they provide bad cornering while turning on fast tracks and highways. The reason for that is that they use an older design which is not suitable for the current situation of the terrain and with the new cars; that is why these Primewell tires are considered for an older model of cars.
Frequently Asked Questions About Primewell Tires
How good is the treadwear of this brand?
The treadwear of Primewell Tires when it comes to durability is more than good against the price of their tires. Due to its strong material, the tire gives a long-lasting performance in long run. Along with that, their tires provide a comfortable ride due to the symmetrical tread design with the noiseless ride.
Are these tires good for luxurious or sports cars?
If you have a new expensive car then these tires won't be a good choice for your vehicle. If you have spent already that much on your car; then it is good to spend a little more on tires which makes a very big difference if you want to enjoy the most comfortable and quiet ride for a longer period of time.
Why are these tires so cheap?
The main reason is that they produce their tires in China and Indonesia; due to the lower rates of tariff with lower labor salary and utility costs; the overall production proceeds with a big difference if you would manufacture that in other parts of the world. Along with that, Giti Tires are one of the biggest tire manufacturers in the world; due to that larger scale, per unit cost gets lower if you produce millions of tires in a month.
Do we recommend buying Primewell tires?
If you have an older model car or you want to achieve moderate comfort and performance; then Primewell Tires are a good choice at very affordable rates. However, if you have an expensive car and looking for something astonishing and the most comfortable to ride; then premium-brand tires should be your choice. Still, it's your choice, because you will get moderate-performance of tires and your luxurious car won't give you the performance it has the potential to provide.
Final words
Primewell tires with the comparison of their price are one of the finest tires that you can get in this price range. Although the tires have some ups and downs but if you want tires for your older model of the car; then it is good tires that you can run with your vehicle. Due to its durable, comfortable, and quiet treadwear; you will get the best possible performance that you can not find within this price range, which will improve your ride in the long run.