Last updated on June 9th, 2023 at 02:10 pm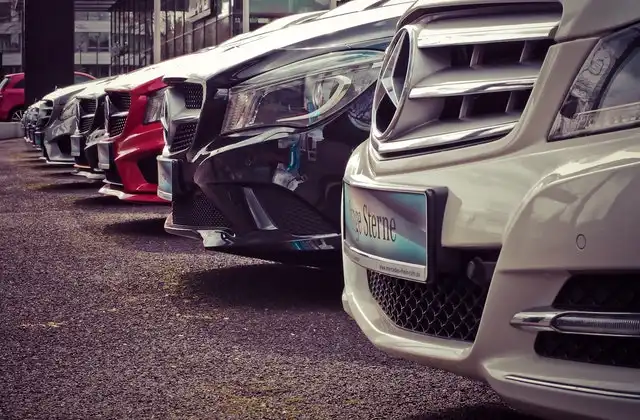 ---
It is essential to buy tires that fit your car's alignment because if you mess up with this part, no premium or most expensive tire will perform with your vehicle. That is why we bring the best tires available in the market in 205/55R16 size; if you don't find this size available, try another retailer to get your desired size.
Table of Contents
All season tires in 205/55R16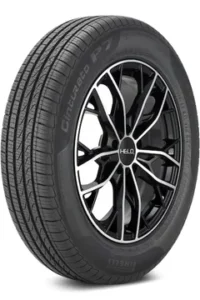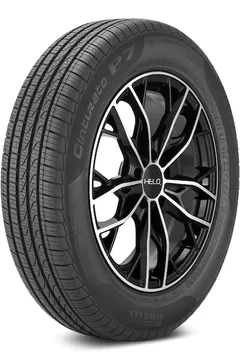 All-season tires are great for passenger cars with the demand for wet and dry terrain traction. This Pirelli Cinturato P7 is great as its name in all-season conditions; even it performs great in light winter terrains. The computerized tread design and pattern provide great acceleration and brakes and hydroplaning resistance on the wet surface. Pirelli provides 70000 miles treadwear warranty with great traction, grip, and cornering in dry terrains without being so noisy on highway terrains. Also, it is a very durable mileage efficient tire that gives comfortable drive with smooth handling in all weather conditions.
---
Cooper Zeon RS3-G1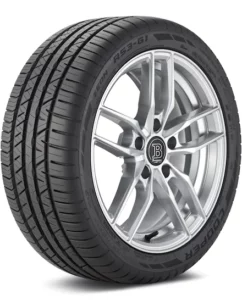 Rated AA in treadwear index, Cooper Zeon RS3-G1 is an all-season high-performance tire for passenger cars that is also available in 205/55R16 size. This high-performance tire is great in grip, traction, and most importantly, cornering in all-season conditions. Due to the unique tread of this tire; it provides superb grip and cornering in dry situations along with superb traction and cornering in wet conditions. Shoulder blocks and circumferential grooves evacuate water from the contact patch and provide hydroplaning resistance with smooth handling and comfortable driving in all-season conditions. It comes with a 45000 miles warranty; it may seem less, but the performance, it provides in its life is incomparable.
---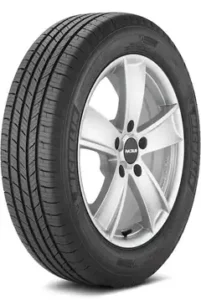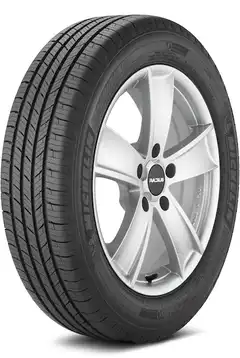 The premium tires are relatively pricey than other ordinary tires because they provide the best quality and comfortable drive with a very high treadwear warranty. Similarly, Michelin Defender T+H delivers the best performance in all-season conditions to passenger cars; with its advanced technology and tread design, it also delivers excellent traction, grip, and handling in wet, dry, and highway terrains. It is one of the very few tires that give an 80000 tread warranty that will provide all-year-round performance for a longer period. Michelin tires have a name in the industry for their quality and performance, and this Michelin Defender T+H is one of the top-rated tires of Michelin's in the all-season category.
---
winter tires in 205/55R16
Nexen Winguard Winspike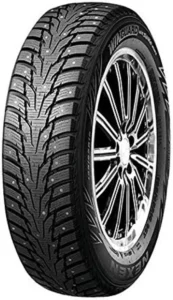 The tire with all the functionality a winter tire requires. Nexen Winguard Winspike is an excellent winter tire with great traction, grip, and cornering on severe snow and all-season conditions. The directional tread pattern enhances its performance and improves tread life by avoiding tread flex under torque. It has a 3-peak snowflakes mountain symbol for extreme snow performance and 30000 miles tread warranty for durable and long-lasting performance in snow. Also, it is very efficient in wet conditions and avoids hydroplaning with wide grooves patterns. It may not be the quietest winter tire, but it performs really well in winter conditions by providing grip and traction along with smooth handling and comfortable drive.
---
Pirelli Winter Ice Zero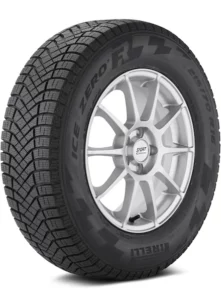 The studless winter tire for the highest snow condition, this Pirelli Winter Ice Zero is an excellent tire that provides great traction, grip, and cornering in the winter and stable performance in wet conditions. It has a directional tread pattern that is good for brakes and acceleration; also it connects with the ground by a stable footprint, which is good for smooth handling and tread life. It is not only a good tire for snow conditions due to interlocking 3D sipes; it delivers great handling and stable highway drive. The tire does not come with a warranty, but the average life of this tire is more than 20000 miles.
---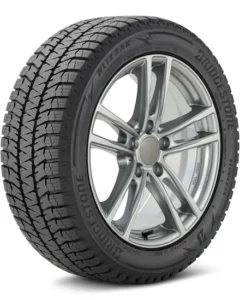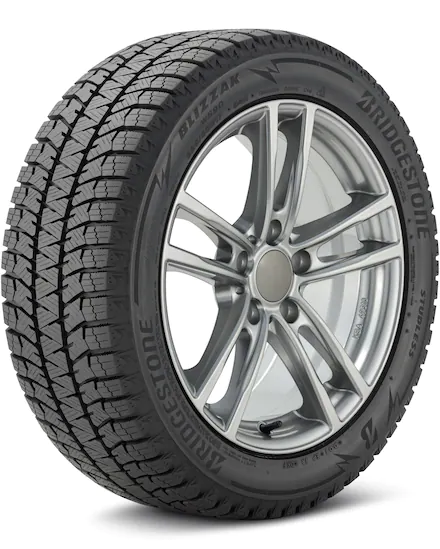 The improved and more powerful model of Bridgestone Blizzak WS80, this Bridgestone Blizzak WS90 has significantly improvised in winter performance by providing better traction, grip, tread life, handling, and brakes. All of these improvement comes due to the change in a tread pattern design with stronger rubber. The Bridgestone Blizzak WS90 is excellent in winter conditions with improved handling and 30% tread bloke stiffness than the WS80.
It does not end there; they also improved the stopping power of WS90 with 15% more block edges that help in better brakes in wet and winter conditions. Just like many other winter tires, Bridgestone Blizzak does not come with a tread warranty, but it is one of the most durable winter tires available in 2023. Also, it has a 3 peak snowflakes mountain symbol because of its ability to deal with the heaviest snow terrains.
---
Summer tires in 205/55R16 size
Hankook Ventus V12 Evo 2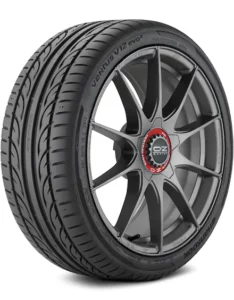 Just like the winter tires, people use summer tires in summer conditions to get a high-speed Rpm in hot weather along with the stability to deal with the heat caused by the surface in summer times. Hankook Venture V12 Evo 2 is a great tire for summer driving; it provides smooth handling in wet and dry conditions along with a cooling system that improvises water drainage to improve heat radiation at the highest speed. With a six-year warranty, it is one of the great tires that will perform in 205/55R16 size.
---
Firestone Firehawk Indy 500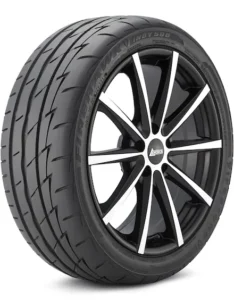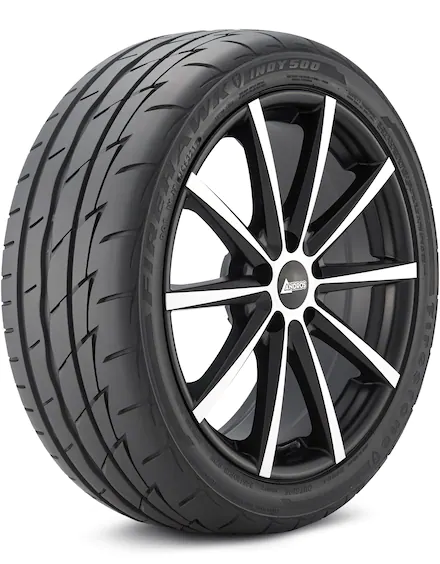 If you are a sports car driver looking for improved cornering and grip in summer conditions, you should try this Firestone Firehawk Indy 500 tire; it is an ultra-high-performance tire for smooth cornering grip in dry-wet conditions along with improved handling and brakes. this is a great tire for dry and wet conditions due to the water evacuation technology that enhances wet traction and reduces hydroplaning. It is not an all-season tire. That is why it may not be beneficial for you to drive with them in winter conditions because of the different tread designs; it won't work there. Otherwise, it is a durable tire with strong sidewalls and shoulders along with 5 years replacement warranty.
---
Kumho Ecsta PS31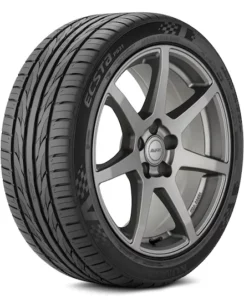 Another performance summer tire for your sports passenger cars need. Kumho Ecsta PS31 is an excellent tire to drive in hot weather to get better cornering and grip in summer conditions. It can also evacuate water and provide hydroplaning resistance on wet surfaces with better handling and brakes. The wide lateral grooves fight with irregular wear and provide an even footprint for durability, the tire has no tread warranty, but it comes with 6 years replacement warranty. It is a great performance summer tire to have when you have a desire for high-speed cornering and brakes in wet and dry conditions for your 205/55R16 size vehicle.
---
Final words
205/55R16 size is mainly used for passenger sedans and crossovers. And the tires that we have mentioned are some of the best 205/55R16 size tires available in the market. If you still have any confusion regarding the topic, you can leave your question in the comment section; we will try to solve your issues. And also, if anyone is using any of these tires, then share your thoughts about them. It will be helpful for other readers.