Last updated on June 4th, 2023 at 07:44 am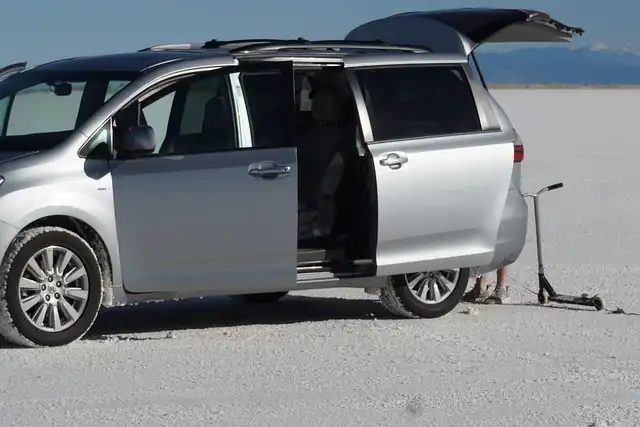 ---
Finding the best tires for the honda odyssey is not as hard as it seems if you have knowledge of new tires and what type of performance you desire from your car. Honda Odyssey is mostly used for an everyday city road ride; that is why most people use all-season touring or performance tires for a durable and comfortable ride in the long run.
Honda Odyssey is considered one of the finest minivans available in the market, and with its new 2023 model; the car shows some improvement where it lacked before. Also, Honda has improved the weight and headlights of the car, for that reason performance tires give a better performance to the Odyssey if you want a fast drive with your car.
To make it easier for you, we have gathered the best tires with different characteristics and features; so that you can choose the type of tire that you think will be most suitable for your driving style. Also, if you can not decide which type of tire is made for you; then you can read the buyer's guide which will clear your understanding and you will be able to make the right decision for your honda odyssey.
Table of Contents
The best tire for the Honda Odyssey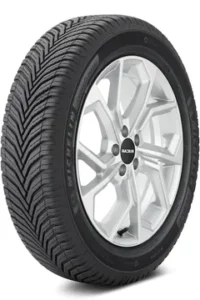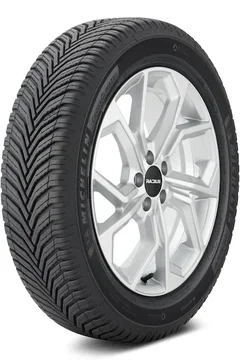 Michelin CrossClimate 2 is an excellent all-season tire touring tire for the Honda Odyssey. It is a new tire launched by Michelin in the grand touring category for drivers who chase comfort and quiet ride along with wet, dry, and snow performance. Along with that; the tire has very strong sidewalls and shoulders to provide a long-lasting ride while also providing cornering and stable handling on highways and fast tracks. All of that comes with durable treadwear with a 60K miles treadwear warranty. So if you go with this Michelin tire; then you will be able to enjoy a long-running ride and an exceptional all-season performance with your Honda Odyssey.
The reason for listing this tire as the best for the Honda Odyssey is that this tire is made by using highly advanced technology and unique tread patterns which improvise the drive of any vehicle while saving fuel and adding extra miles to achieve more with just one set of tires. Also, this tire is superb in snow conditions due to the 3PMSF symbol. Due to all of these reasons; we decided to put this Michelin CrossClimate 2 tire as our top tire for your odyssey.
---
The best tire for wet and dry roads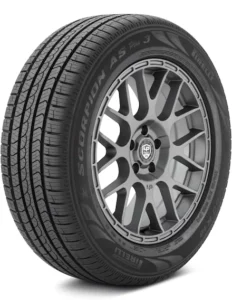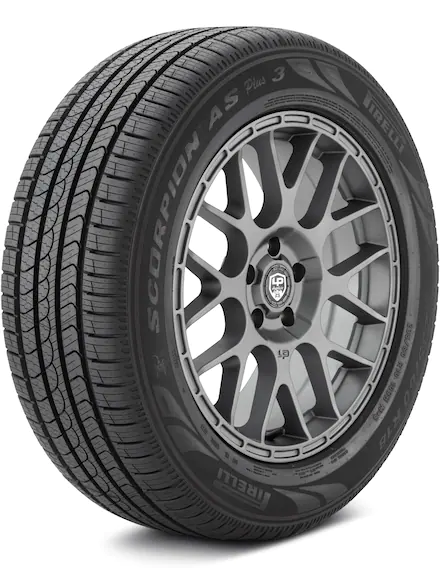 This Pirelli Scorpion AS plus 3 is quite a similar tire as compared to Michelin CrossClimate 2. Both of these tires are competitive tires with similar features and a little difference in a drive. This is Pirelli's latest tire in the touring tire category which is excellent in any weather conditions with the best performance on wet and dry conditions. Although this tire is excellent on snow but as compared to the Michelin tire; it provides a lower performance in severe winter conditions.
However, compared to dry and wet performance the Pirelli Scorpion AS Plus 3 is better than CrossClimate 2. Scorpion AS Plus 3 provides a stable and confident highway ride with confident traction, grip, and cornering on fast tracks and highways. similarly, some features of these tires are better and some are not compared to crossclimate2. Also, the Pirelli tire is more durable and covers more miles. It is totally your decision to choose whichever tire you prefer the most for your honda odyssey.
---
The best tire for a comfortable ride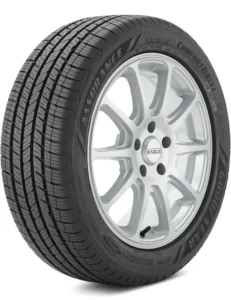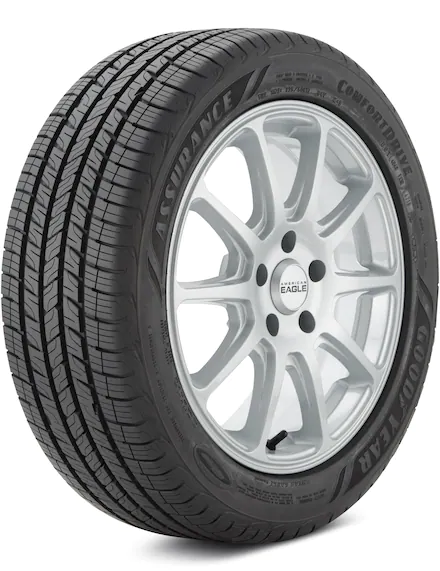 The Goodyear assurance Comfortdrive is another new tire for the most comfortable and quietest ride in all-season conditions. It is an excellent tire for all-weather conditions ride with exceptional traction, grip, and cornering. Along with that; the Goodyear tire is manufactured in the USA and for that reason, these tires have a brilliant treadwear performance for driving for many years.
The advanced technology and quality tread pattern provide the most comfortable ride along with confident brakes, traction, and cornering in all-season conditions with stable and smooth rides on highways and snow conditions. All of that comes with durable treadwear and shoulders with 60K miles treadwear warranty; so that you can enjoy the most suitable ride with your Honda Odyssey.
---
Best ultra-high-performance tire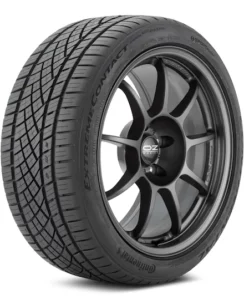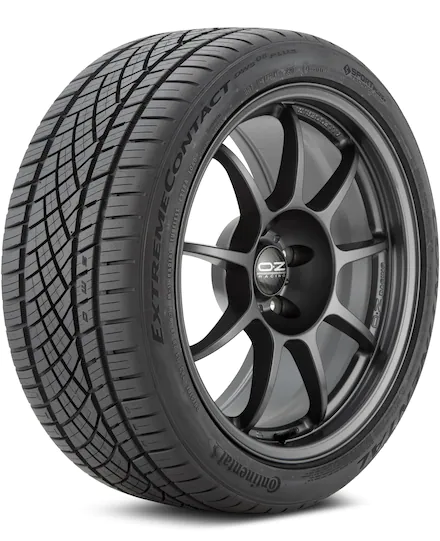 The continental ExtremeContact is a tire for a Honda Odyssey driver who wants a performance tire for fast speed and very fast brakes. This continental tire is an ultra-high-performance tire that will provide an all-season luxurious ride with responsive handling, cornering, and grip on fast tracks and highways. This tire is one of the best tires in this category of the tire, due to its overall all-season performance and ride high-speed ride on tracks.
The Continental ExtremeContact DWS 06 is also a durable tire with 50k miles treadwear warranty; which is not so common in the performance tire category. This US manufactured tire is also good in snow conditions by providing extra biting edges for better grip on ice and snow. Along with that the DWS and tire alignment technology indicate drive about its misalignment and if the treadwear is not suitable for any conditions.
---
Continental contisportcontact5 SUV
Sport summer tire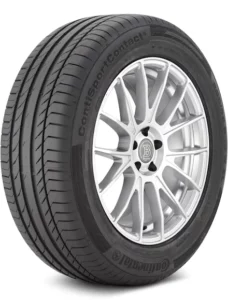 The continental ContiSport5 SUV is a summer performance tire for light trucks, SUVs, and minivans. It is an exceptional tire for high-speed drivers who want to achieve maximum speed with their Honda Odyssey. Although Odyssey is not the type of car to drive in tracks; however, due to its comfort and suspension, the car is driveable at high speed while also providing a comfortable ride.
This continental tire is a very old tire that was launched back in 2012 and it is not as famous or recognizable tire in today's market. But if you want a summer tire that is good on fast tracks then there is not any better option available in this category than this tire. Other than its winter performance the tire is good to dive for a speedy and confident ride with your Honda Odyssey.
---
Best all-terrain tire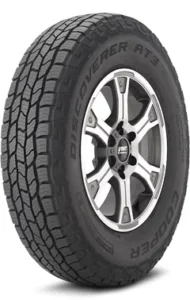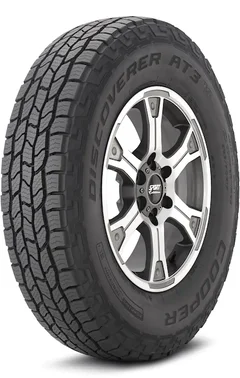 After all-season tires; here comes an all-terrain tire for your Honda Odyssey to give a safe and durable ride in any road condition. The Cooper Discoverer AT3 4S is the best tire in the all-terrain category due to its all-season on-road and off-road performance. It delivers exception traction and grip on mud, snow, dry, and wet condition while providing a comfortable and quiet ride; which is not achievable with cheap all-terrain tires.
The advanced tread pattern and high-quality rubbers make this tire a durable tire to handle the harsh conditions of the off terrain roads while also providing a comfortable and quiet ride in on-road conditions. So either you drive a Honda Odyssey on off-terrain roads or on all-season city roads; this tire will be the one tire solution for all your driving problems so that you can relax and enjoy the ride of your Honda Odyssey all year round.
---
Firestone destination A/T2
Affordable all-terrain tire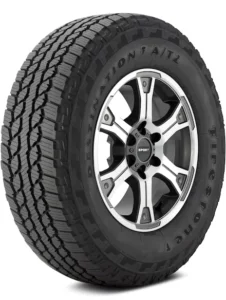 Another all-terrain tire for a driver who wants an all-terrain ride but is on a budget; generally, all-terrain tires are expensive and some which are not expensive are not as durable. This Firestone Destination A/T2 is an exceptional tire to depend on if you have to deal with every condition of the weather and terrain. Due to the 3PMSF certificate; it is able to handle the severe condition of the ice without compromising on the comfortable drive.
The firestone destination A/T2 is also a durable tire with 55K miles treadwear warranty, although the warranty is somewhat shorter than Cooper's tire; but when it comes to performance this tire gives a very competitive time to Discoverer AT3 4S tire. The exceptional grip, cornering, and traction, in mud, wet, and snow conditions make it a proper tire for your Honda Odyssey to handle any challenge that terrain provides to reach your destination safely and comfortably.
---
Best winter tire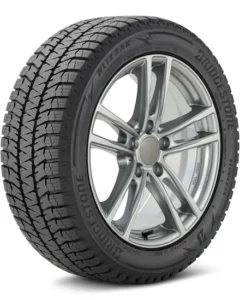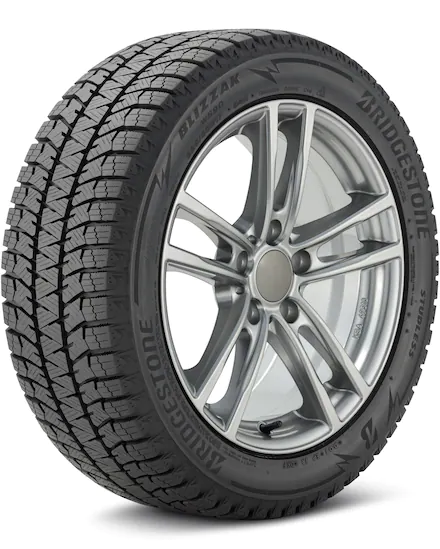 If you want to drive your Honda Odyssey only in harsh winter conditions; then this Bridgestone Blizzak WS90 is a tire that you should consider for your winter confident ride. It is a perfect tire with less noisy treadwear and a comfortable ride with exceptional performance in snow and icy conditions. Along with that; this tire is also good for wet and dry conditions of the on-road while maintaining a stable ride all season.
Although this winter tire is not backed by the manufacturer's warranty; still, its treadwear is one of the most durable that you can find in this winter tire category. The 3PMSF certificate approves it to be a good tire for severe winter conditions while providing confident traction and grip on the harshest condition of the winter.
---
Best in budget touring tire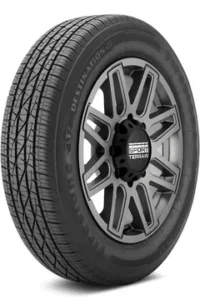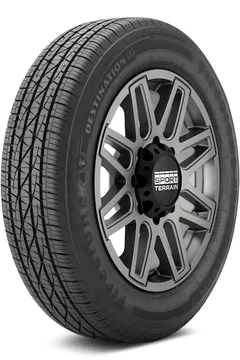 The best option for budget-oriented Honda Odyssey drivers; this Firestone Destination LE3 is an excellent all-season tire to handle all-season conditions while providing stable, confident, comfortable, and quiet rides all year long. The exceptional treadwear makes it a proper tire for the Odyssey to achieve a smooth and stable ride for a longer period of time. Not only that the tire is backed by 70K miles treadwear warranty; which is too much from this affordable all-season tire for an excellent all-year-round ride. This tire is very competitive with top brand tires due to its lower price and similar performance in all-season, snow-terrain, and off-terrain conditions with a durable rubber that lasts for more than 6 years of the drive.
---
Best Tires For Honda Odyssey Buyer's Guide
Before buying new tires it is important to have a little bit of knowledge about tires and why that specific model is the best choice for your Honda Odyssey. You will be able to learn how to choose the right for you according to your driving style and what are those things that make that tire so good for your car. However, the last decision will always be yours because no one can understand you better than yourself; so gain knowledge and have faith in your guts and go with the tire that attracts you the most.
Feature to consider when buying new tires
The most important thing that you need to look in tires if the right size of tire is available in that model. After that read reviews about that tire which will tell you about the comfortability and performance of that tire. After you make sure with these things then look at the specs and warranty of the tire which you can easily find on any retailer website and shop; if the speed limit and load index match your preferred level then you can make the right decision for your Honda Odyssey.
How to decide which tire is best for me?
Before deciding the right tire; you need to decide what type of performance you desire from the tire; whether it is the most durable tire, most comfortable tire, or the best performance tire. Once you decide that then it will be a very easy decision for you to choose the right tire according to your preferred driving style and terrain. However, sometimes tire manufacturers promise the performance but it is not as good in reality that is why it is important to read on the internet about that tire before buying it.
The tire sizes of the honda odyssey
Honda Odyssey has one variant with different inches of tires which makes it easier to choose the right size for your model without messing with the dimension and height of the tire. There are only 5 tire sizes that Odyssey has been using since its third generation of cars which are. 205/65R15, 215/65R16, 235/60R17, 235/60R18, 235/55R19.
Which Tire is best for Honda Odyssey
Michelin CrossClimate 2 is the best choice for your honda odyssey if it is available in the right size. Because it is one of the best tires available in 2023 for any car that wants a durable, comfortable, and quiet all-season ride. Other than that the tire is new and the advanced tread pattern is good enough to give you a stable ride for a very long period of time. However, it is totally your decision because some tires are good in some features and others are better at others; that is why only you can choose the best tire for your car.
Final words
By following these steps you will be able to find the best tire for your Honda Odyssey that will satisfy your needs and give you the ride that you always wanted to achieve with your car. All of these tires that we ranked above are made for CUVs, SUVs, and Minivans and are adjustable with any model of the Honda Odyssey. Still, you always have to check the right tire sizes that fit with your car's wheel to get away from the fuss of misaligned tires; which is dangerous and might cost you more if you need to replace them.
Other than that we hope that we might be a little help for you to choose the right tire for your car; however, if you need to ask anything, we are happy to answer your query anytime.