Last updated on June 12th, 2023 at 11:36 am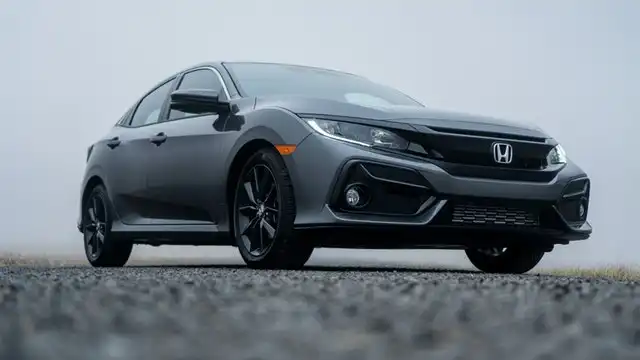 ---
Just because the Honda Civic is being manufactured for nearly four-decade; finding the best tires for Honda Civic that fit all generations is not possible. That is why we came up with the best tires that will fit and work perfectly well with a specific generation of the Honda Civic.
However, you can use any of these tires with any of your civic generation or model. Still, the main purpose of categorizing these tires into different generations is that these specific tires will be the best for that model. You will easily find the standard size of that tire.
So, without further ado, let's dive into the best tires for the previous 5 generations of the Honda Civic.
Table of Contents
Best Tires For Honda Civic (1996 – 2000)
This generation of Civic is one of the most popular and the finest design of that time. Also, the popularity of the 1996 Honda Civic is the reason why Honda is still continuously manufacturing newer models of the Civic. The tire size that this generation of civic uses is between 175/55R13 to 195/70/R15. Based on that and performance relation, we choose the best tires for the 1996-2000 Honda Civic generation.
General Altimax RT43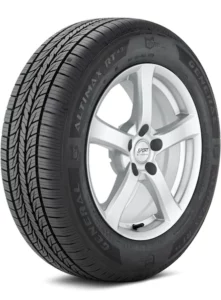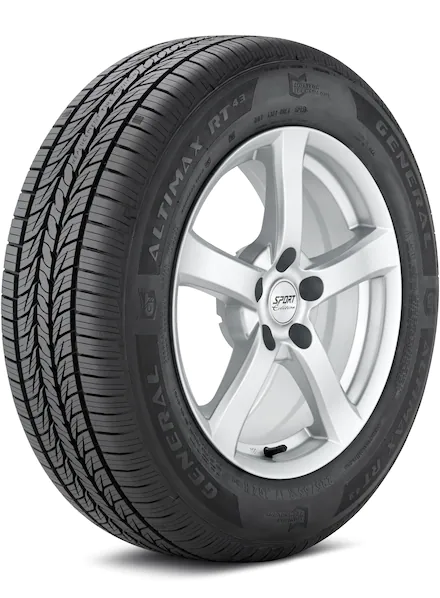 There are not many options available with the size metrics that this generation of Honda Civic tires comes in, but we found one of the top grand touring tires that were used with most of the new cars in 2023. The general ALTIMAX RT43 will be the best choice for your Honda Civic to drive longer miles with a comfortable, smooth, and durable ride.
This tire is one of the high-quality and affordable grand touring tires that will give you all-season ride comfort with a quiet and better gas mileage driving experience. It is driveable in wet, dry, highway, and light snow conditions; it delivers great traction, and grip with better handling, and brakes in all-season conditions.
---
Hankook Kinergy ST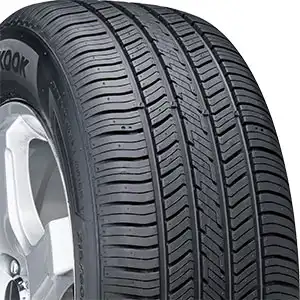 The standard touring tire for excellent traction and grip in all-season conditions with a comfortable, smooth, and quiet ride on wet, dry, and light snow roads. Another good option for your Honda Civic 1996-2000 models. Although grand touring tires perform better when it comes to speed and responsive handling, if you want similar performance and want to save some bucks, then standard touring will be a better choice for you.
Hankook KINERGY ST tire is great when it comes to wet traction and grip; it resists hydroplaning due to its tread design and channels the water away for better performance in the rain. Also, the summer and light snow performance are great, and a symmetrical tread design is helpful if you want to rotate tires by yourself.
---
Best Tires For Honda Civic (2001 – 2005)
Another awesome interior design and economically friendly generation of Honda Civic. This generation also comes in hatchback and sedan models. Both of these models have been very popular until now if you want a used car that is good with gas mileage and excellent in performance too. The standard tires that work with this generation lie between 185/45R14 – 225/70R17
Kumho Solus TA11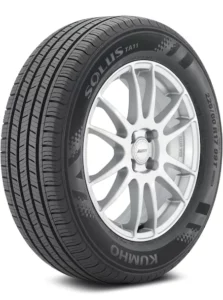 The standard touring tire for the Honda Civic will perform on any road and in any season condition of the road. Not only a better tire in performance, but it is also good when it comes to long-life durable rides. So drive your Honda Civic wherever you want, and whatever condition you face, this tire will give you the ride you were expecting from your Civic model.
As this Civic is not widely used in wintery or off-road conditions; that is why this all-season touring tire will be best for your car for all year-round and all-season performance. So if you are after better traction and grip with a comfortable and quiet ride, then give this Kumho Solus TA11 a try.
---
Vredestein Sprint Classic
There is another option for your 2001-2005 models of Honda Civic in grand touring summer tires. So if you don't usually face winter in your area, then this tire will work well with your car. Just make sure that summer tires can't adjust in winter conditions, so avoid driving them below 45F and 7C degrees to keep them running for a longer period.
Vredestein sprint classic will give you phenomenal summer cornering, grip, and traction even at high speed. So if you want a comfortable and quiet ride along with high-speed cornering and traction then install them with your Civic to get the ride of your life.
---
Best Tires For Honda Civic (2006 – 2011)
The only generation of Honda Civic up till now, they introduced the hybrid model in it along with EX and LX models. This is one of the stylish generations of Civic with more horsepower and a stronger engine for a high-speed, comfortable ride. The size metric for this generation lies between 195/35R15 – 246/65R18
Michelin CrossClimate+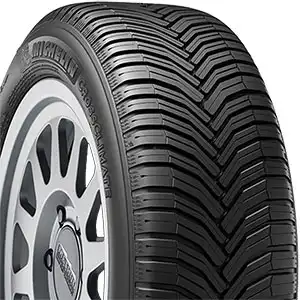 If you have been into tires, then you must have heard about Michelin and how big and reputed tire manufacturer it is. This Michelin crossclimate+ is a grand touring all-season tire for all-year-round performance no matter whatever season you are driving it in. With a 3PMSF certificate, you will be guaranteed to get traction and grip in any snow conditions. The features include excellent traction, grip, confident handling, and fast brakes, with a quiet and comfortable ride in all-season conditions.
Although you might find Michelin tires quite expensive but believe me, they manufactured one of the highest quality and advanced tires that not only give the best performance but also work for more than any other competitive tires.
---
Vredestein Hitrac All Season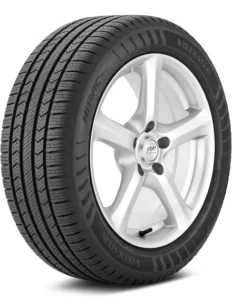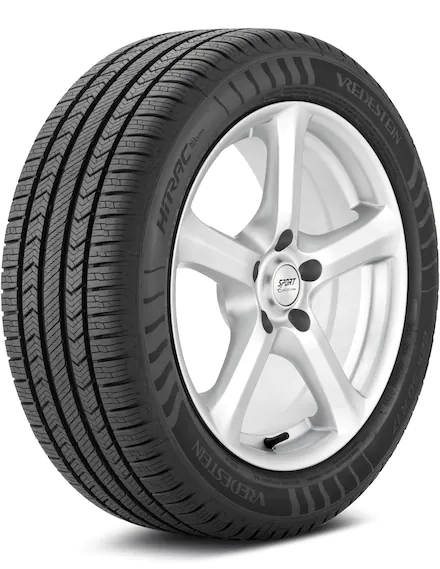 There is another grand touring option available at a lower price, so if you don't want to spend as much on tires, then this will work great with your Honda Civic. However, you might have to compromise on durability and snow performance ride; other than that, it somehow performs similarly to Michelin crossclimate +.
The Vredestein HITRAC all-season grand touring tire is best on wet, dry highways and light snow roads for extreme traction, grip, and smooth handling with a comfortable ride. Not only is it an excellent all-season performing tire, but it is also a durable tire that will support your Honda Civic for a longer period.
---
Best Tires For Honda Civic (2012 – 2015)
Another popular and huge volume sold generation of Civic comparatively better in performance than a new model of Civic. It's all my opinion. Someone else might feel different. But the high horsepower and engine make it popular for all-year-round drivers. The size of tires that you can fit with it lies between 195/35R15 – 245/70R19.
Goodyear Assurance WeatherReady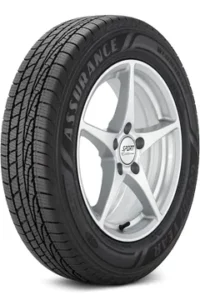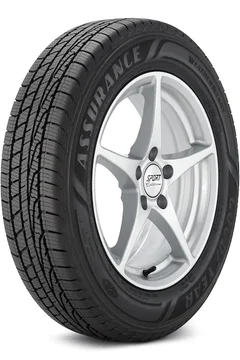 One of the modern grand touring best all-season tires due to its all-year-round performance and comfortable ride even in snow conditions. If you use them in your Honda Civic, then you don't have to worry about whatever the weather outside is; you just start your engine ride in any road conditions without any worries.
The Goodyear Assurance WeatherReady is every new tire buyer's demand due to the positive customer reviews and the after-sales service of this American brand. Also, the manufacturing of the tire is in America, so that is why there is a quality difference between Goodyear and other brands' tires.
---
Firestone WeatherGrip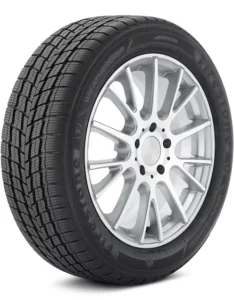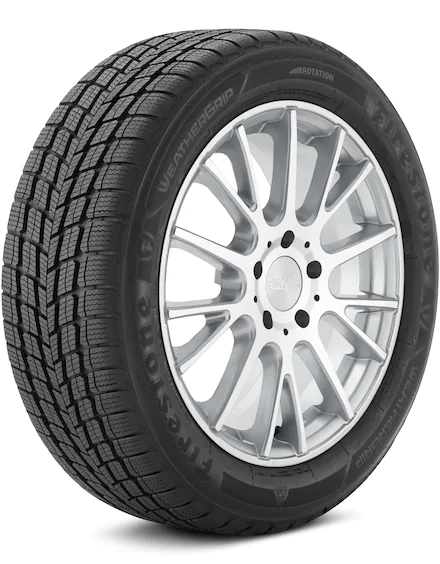 There is another less costly option available for your 12-15 Honda Civic model. You won't get as comfortable a ride as Goodyear tires, but other than that, there is nothing that big of a difference between these two tires. Both of them are good-looking all-season tires with the same durability.
Firestone WeatherGrip is a great tire for confident all-season traction and grip, along with extreme winter ride performance. It delivers excellent wet performance by delivering hydroplaning resistance and confident handling and a smooth ride in all-season conditions, including harsh snow conditions.
---
Best Tires For Honda Civic (2016 – 2021)
This model of Honda Civic is by far the most stylish model they ever made; its ports really attract buyers to take a ride in this car. Not only it has a better look, but it also delivers a quality ride with high speed and a comfortable ride.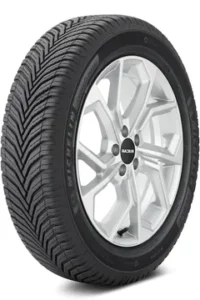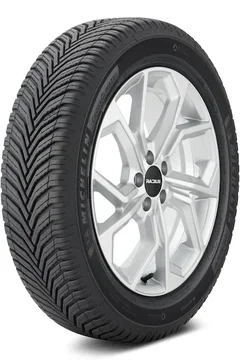 The latest model of Michelin crossclimate; this CrossClimate 2 is one of the best tires in the market if you are searching for an excellent all-season ride and all-year-round performance. It launched in 2020, and since then, it has been demanded by every new tire buyer due to the appreciation it gets from the retailer and professional drivers. Although it is an expensive tire, it's worth every penny because of the value it delivers.
No matter what road condition you are in, this tire will make you cross the road. Even if it is a broken, unbalanced road or a harsh icy road, nothing matters for this Michelin CrossClimate 2 tire. With high-quality features like excellent traction grip, cornering, confident handling, quick brakes, with a comfortable and smooth ride, it is also the most durable grand touring all-season tire.
---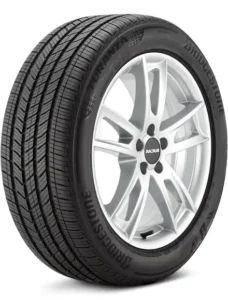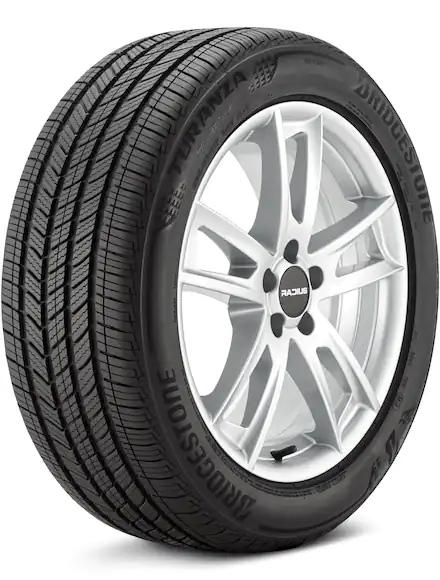 Here comes a tire for luxury-oriented drivers who wants a comfortable and quiet ride with all-year-round traction. If you compare this tire with the Michelin tire, there is a difference in both of these tires' performance. The crossclimate 2 is excellent for any road conditions at a very high price. On the other hand, this Bridgestone Turanza QuietTrack is more toward performance tires. It is not as good in all-season conditions, but in wet, dry, and light snow conditions, it delivers the quietest ride along with comfort.
This Bridgestone Turanzza QuietTrack tire is a very well-performing tire with a noiseless ride along with the least shakiness and bubbling at the high-speed ride. The reason it is used by luxury car drivers is that it gives a luxury all-year-round performance in all-season conditions.
---
Pirelli Cinturato P7 All-Season Plus 2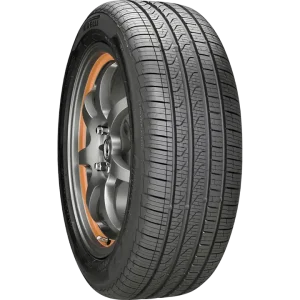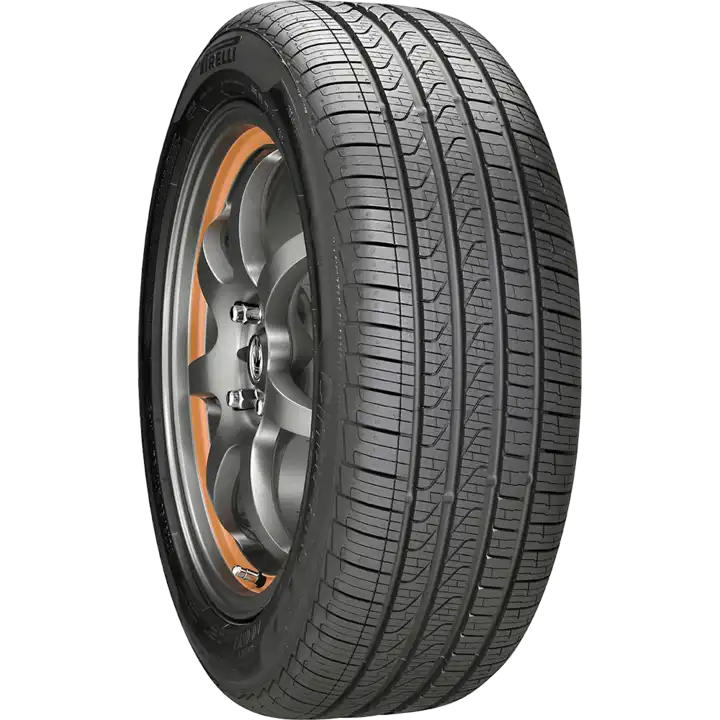 Quite similar touring tire to the Bridgestone Turanza QuietTract tire. This Pirelli Cinturato P7 All-season Plus 2 is a very similar tire in performance and all-year-round ride. It just lacks 10000 miles treadwear warranty. Other than that, you can buy any of these tires. Both of them will work exceptionally well with this generation of your Honda Civic.
It will provide all-year-round all-season traction, grip, and cornering even in light snow conditions. This luxury grand touring tire will also deliver the quietest and most comfortable ride along with all-season confident handling and brakes. All of that and durability is not a bad offer to think about.
---
Best Tires For Honda Civic (2022 – 2023)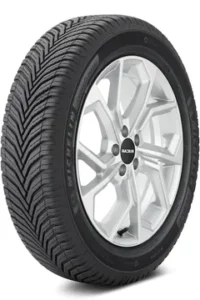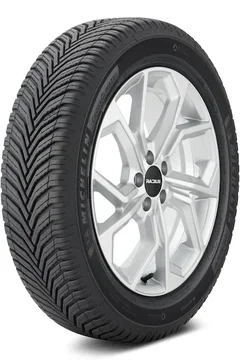 The newest model of the Honda Civic; is predicted to be the greatest of them all. Because of its higher horsepower and powerful engine with a classic design. There will come many other models of this 2022 generation, but at this time, the best tire you can replace your standard tires with is the Michelin crossclimate 2. Because it is by far the best tire in the market, and it is made for luxury cars that require all-year-round traction along with all-season performance even on harsh icy roads.
---
Best Tires for honda civic buyer's Guide
Buying tires requires the kind of information and knowledge that helps you make the right decision for your car which is very beneficial in the long run. it is all about the preferences that make the tire right fit for you according to your driving style, so if you have certain expectations about the tire performance and how it can be achieved through a certain tire then it will be easier for you to choose the right tire that fits the best with your Honda Civic and provide the best performance that you desire.
Things to consider when buying tires for the honda civic
The first and most important thing is that the tire that you are looking to buy has a matching size tire that sits with your wheels because if there is a miss alignment in a tire then you will not obtain the perfect ride with your perfect car. After that, determine the comfortability and durability of that tire in different seasons so that you can enjoy the smooth ride of your Honda Civic for a longer period. Lastly, you need to check the category of that tire and whether is it suitable for a certain situation in which you drive your car in. Like if you drive more on snow, then winter tires should be the right choice for you.
Perfect category for the honda civic
As the Honda Civic is a compact car that people usually drive for an everyday routine drive or on highways, for that purpose, an all-season tire is a perfect option for Honda Civic. Not only you will be able to drive on city roads you can also achieve a moderate performance on snow and mud terrains. Also, all-season tires provide better comfort on-road and durability than any other category of tires. Still, if you have different driving conditions then you can go with any other tires that fit your desired performance.
Tire sizes for honda civic
(1996 – 2000): 175/70R13, 185/65R14, 195/55R15. (2001 – 2005): 185/70R14, 185/65R15, 195/60R15, 205/50R16, 205/55R16, 215/45R17. (2006 – 2011): 195/65R15, 205/55R16, 215/45R17, 215/40R18. (2012 – 2015): 195/65R15, 205/55R16, 215/45R17, 215/40R18, 225/40R18. (2016 – 2021): 215/55R16, 215/50R17, 235/40R18, 235/35R19, 245/30R20. (2022): 215/55R16, 215/50R17, 235/40R18.
The best tire for the honda civic
Michelin crossclimate 2 is the best tire for the Honda Civic for any model that it can be fitted with. Because it is one of the latest tires with advanced technology that can improve your driving experience constantly for a longer period of time, due to its durable treadwear. It is one of the best tires that are trending in 2023 which will be very beneficial for every driver in the future. The thing that differentiates this tire from other premium tires is its uniqueness and advanced technology to handle every season drive by providing confident traction and confident drive for longer and further miles.
Conclusion
All of these tires listed above are available in many other sizes, so if you want to use a tire that we listed in the 2002 model with your 2012 model, then there is nothing bad you need to worry about because all of them are excellent tire that will deliver the best performance with any model of your Honda Civic. Just make sure the size fits your wheel.
That is it from our side; if you want any information regarding any tire, you can directly contact us or leave your comment down below. Also, if any of you want to add anything regarding any of these tires, then you are most welcome to share your information with us so that other buyers can get benefit from it.